As a prospective student, one of the many factors when choosing a university was location. I wanted to live somewhere that was both modern and historical. Guildford certainly surprised me and, having lived here for a year now, I can safely say that it is packed with hidden historical gems. So join me as I list my favourite places in Guildford that are rich in history!
Guildford Castle!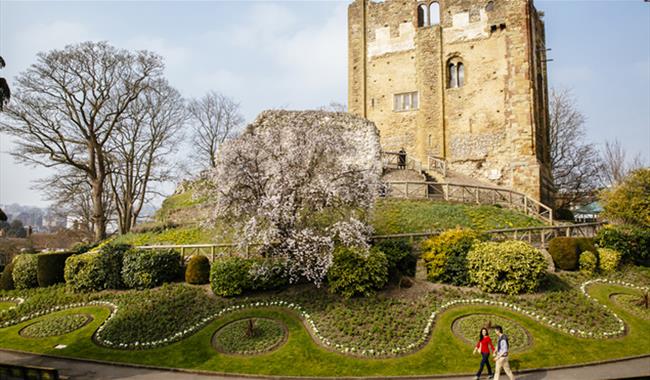 Guildford castle is a pretty remarkable site, neatly packed away near the High Street. It is thought to have been built shortly after the 1066 invasion of England by the one and only, William The Conquerer. As you can tell, this castle has been here for a very, very long time. If you decide to visit this historic gem, there'll be plenty of information panels that take you through its history!
Apart from the actual castle, the grounds are also remarkable. It is worth the visit for the scenery alone! The garden is extremely popular and includes a life-size statue of Alice through the looking glass. This is a memorial to Lewis Carroll, who stayed near by in his sister's house, The Chestnuts up until his death.
The keep now contains a visitor centre between the months of April and September which includes written panels and a model of the place as it is believed to have looked like around 1300. More information can be found on the Guildford Borough Website!
Next up – The Guildhall!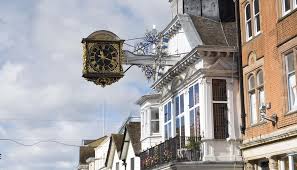 This is a 16th century building that was formally a courtroom and council chamber. The ground floor is from Tudor origin, it is a well preserved space and houses many rare historic items! Nowadays, it is a thriving part of the local community. There are many annual events such as the Christmas Lights switch-on, pancake races and military parades. Private tours of the Guidhall normally take place bi-weekly! For more information, follow this link to the Guildhall website.
Works of art in this site include: a portrait of King James IV and I by Paul Van Somer I, a portrait of King Charles II and King James II by Peter Leley, paintings of King William III and Queen Mary II by John Riley.
Next, The Medieval Undercroft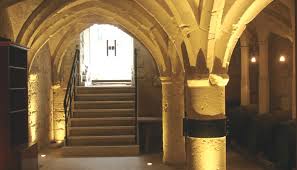 This is a truly ancient site, dating back to the 13th century! This stone-vaulted basement is thought to have been a merchant's shop, selling wine, expensive clothes or silk. This site is fitting for Guildford, as they were a common feature in towns that were involved in the Import/Export trade.
There were approximately a dozen other undercrofts in Guildford, but this is the only fully persevered and intact example. These sites were very expensive to build and only the richest of merchants could afford to undergo the masonry work. This indicates that Guildford was a very wealthy town in the middle ages. To visit this historic site, check out their web page!
Next, The Wanborough Barn!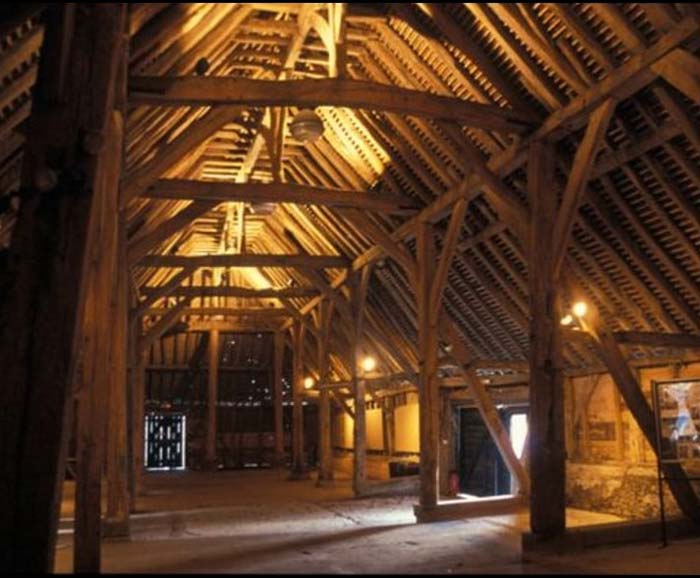 This barn is one of the most important barns in England. It dates back to 1388 and was built by Cistecian Monks of Eaverly Abbey. The barn holds a permanent display of local and historic interests, and it also holds a summer exhibition!
The barn was part of a 'grange', a term referring to a farm who supplies the abbey itself. Waverly Abbey was closed down by Henry VIII in 1536 but the barn has remained intact ever since. If you are interested in visiting this site, check out their web page!
Next, Guildford Museum!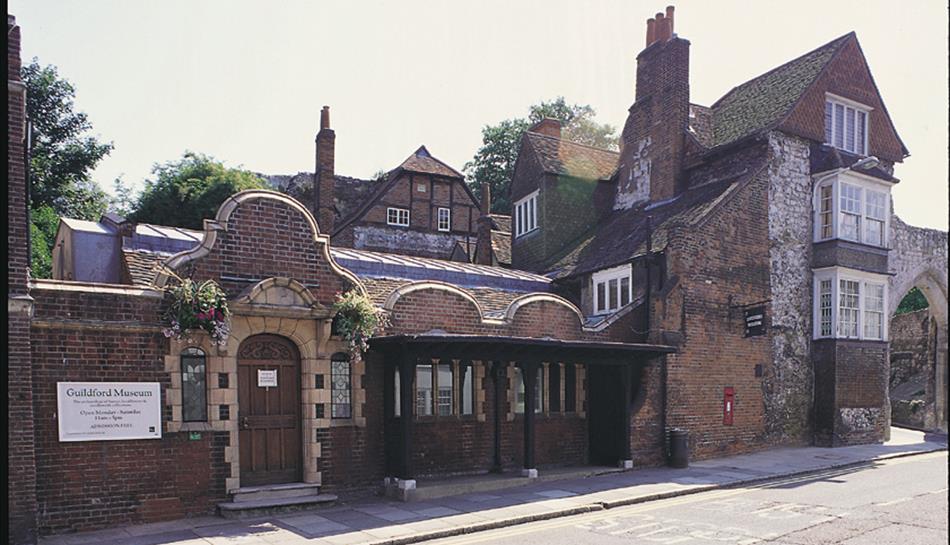 This museum chart's Guildford's history, dating back to pre-historic times! It has an abundance of artefacts and interactive features which makes it accessible to all types of people, including students. It hosts regular exhibits and educational events.
The museum will be returning soon with an improved aesthetic and new activities to enjoy! So be sure to keep your eyes on the website!
I could carry on with this list for ages, but I think these places are a great starting point for any student who wants to familiarise themselves with Guildford's history! The historical aspects of Guildford will enable you to spend time doing other things than academics and university work. It is so important to have a healthy balance of study and fun, so exploring the historical side of this city will definitely help!
Although this article has discussed location, there are also other factors that can encourage you to go to a specific university. If you'd like to read more about these factors, check out my other blog on 'How to decide which university offers to accept'.