According to Trip Advisor, there are over 195 restaurants in Guildford! This means that you will never run out of choice and there literally is a place for whatever you're feeling like – most of these places even do takeaways for when you don't fancy leaving the house. Getting a group Deliveroo order has become a staple of my student experience and going out for food is an essential to celebrate an exam, a birthday and any (and all!) special occasions in our house. Here are my top recommendations for places to eat in Guildford!
For when you're celebrating…Turtle Bay
The party vibe! The food is Caribbean inspired and the Mac&Cheese is one of the best recipe ever, in my opinion. The restaurant is decorated really nicely, there's always upbeat music playing and the cocktail menu is very extensive. They also do a really large selection of delicious mocktails and vegan food options, making it a great inclusive location as it caters for everyone.
To celebrate big events, I'd really recommend Bottomless Brunch! It's great value for money which is fantastic for a student budget and is something a little different which makes it a really memorable experience.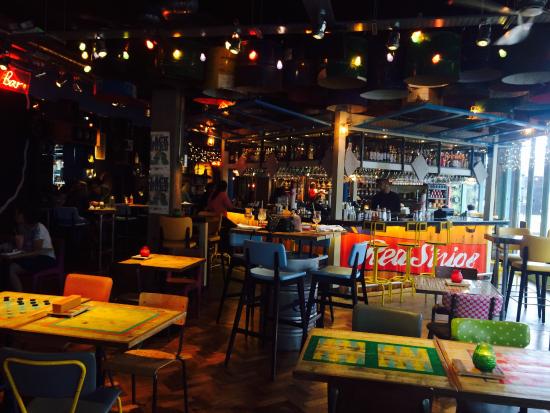 For when you're missing your hometown pub…The Drummond
This is a really nice pub just on the edge of Guildford town. The staff are really friendly and overall, it has a great relaxed atmosphere. They have a great food menu if you fancy a meal and lots of different drink options. The outdoor seating is really nice, especially in the summer!
My personal favourite thing about this pub is their lunch time deal! It's very substantial with chips, a very nice sandwich and a drink for a great price. This is amazing if you've gone into town for the day, you work in town or you just fancy going out with your friends for something more relaxed.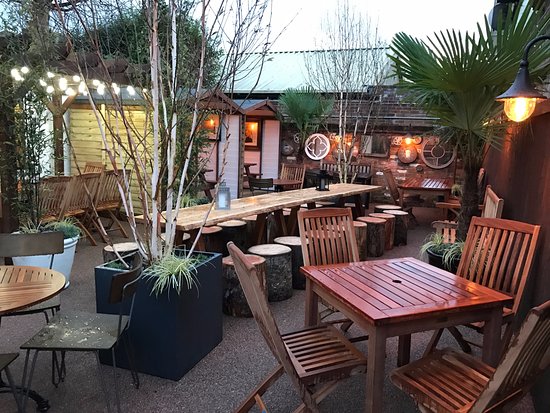 For when you're feeling fancy… Positano
The food is absolutely amazing here! It's Italian with a massive menu – there's literally something for everyone. The price is really great for the quality and the portion sizes (very generous!). The building itself is also very cute and the staff are so friendly. This restaurant is at the top of every student in Guildford's list. I'd really recommend it for special occasions and for when you feel like treating yourself to a great experience and some really yummy food.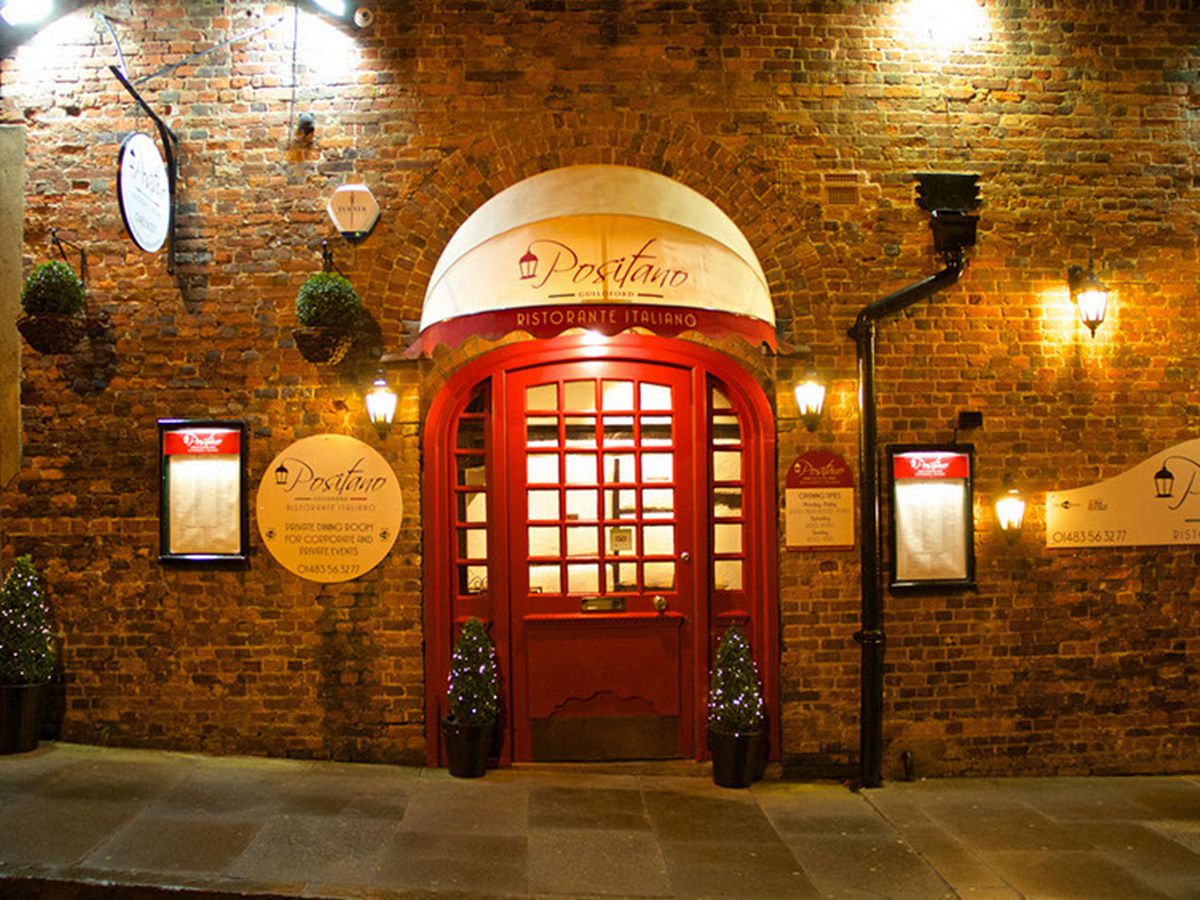 For when you're in lockdown…Deliveroo
Hopefully the days of being able to go out into town to socialise will be with us soon but in the meantime Guildford is keeping us happy and well fed with delicious takeaways. Between Ubereats and Deliveroo there are so many options that you're guaranteed to find the food you like without having to leave the house! My personal favourite is Meat the Greek which as the name suggests is a Greek independent takeaway – the Yeeros are amazing!
Another one of my favourite options is Franco Manca which makes amazing quality pizzas for a great value price wise letting you enjoy a lovely meal without breaking your student budget.
If you're looking for something more relaxed and lower budget (great for when you're hungover and don't feel like cooking!) then Hillside Gourmet Burgers is very tasty and very affordable.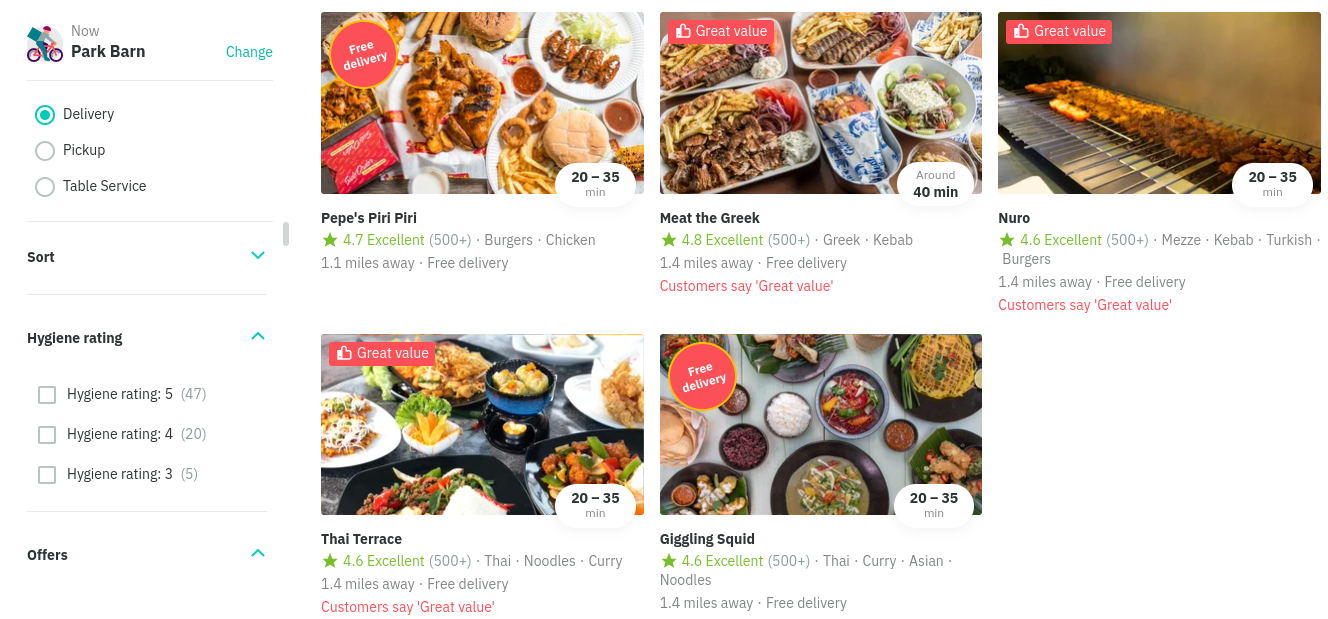 Guildford's a really great student town for a lot of reasons: great for entertainment, great for shopping and great for food. These are just my 3 favourite places but there are so many I love including Wates House and Lakeside restaurant here on our University of Surrey campus.
Make sure you head over to our student run Instagram page @surreystudent to see other student's top choices for takeout and dining out as well as all the other aspects of our student lives!