Working alongside your studies is a great idea for many reasons! For me, I love being able to meet new people and socialise with my student colleagues, having more financial freedom and gaining lots of transferable skills. I really love and enjoy the work that I do whilst at University so, in this blog, I'm going to talk you through the jobs I work.
Student Ambassador
This role definitely holds the title of my favourite job ever! I work on the UK/EU Recruitment, Marketing and Widening Participation & Outreach Teams. This means I get to be involved in so many different events which vary from giving campus tours at Applicant Days, taking over the Surrey Student Instagram account (@surreystudent) and giving subject tasters to children as young as Year 6. Every event is different and I have gained so much from the Ambassador Scheme! It is a really great way of making friends as well and I have met so many fantastic people through working. I'm really proud to be able to represent the University through this role.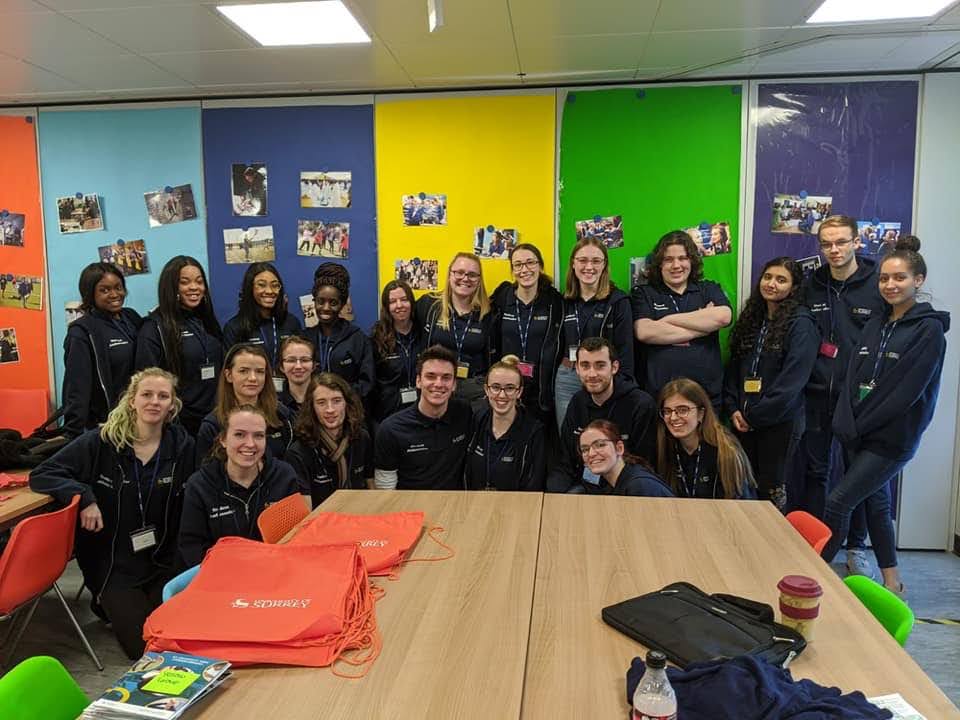 The role is also casual hours meaning you can sign up to whichever events fit in with your schedule. This is great as it means I never have to compromise my academic studies or extracurricular activities as you only work the jobs that you have applied for. As a result, you also have a lot of choice over the amount of hours you work. This makes this role the perfect student job! You can find out more about the scheme here.
The Students' Union
The other part time role I have during term time is working for the University of Surrey Students' Union as a Team Member for the venues that we have on campus. I was so nervous for my first shift as I had never worked behind a bar before but everyone was so welcoming and I absolutely love working here! It is a fast paced role which I really feel has given me a lot of skills needed for future work in my degree field. The Students' Union has even won awards for being a great organisation to work for! This role is also casual hours so you have full control of the shifts you work, which is perfect for fitting in with your University life.
The Students' Union puts on so many great events and it is so much fun to be a part of them! I've even met Basshunter after he finished his Dj set in Freshers week. I'd really recommend this role to anyone! It can seem intimidating but you receive amazing training to set you up for success and everyone really pulls together as a team to support new staff.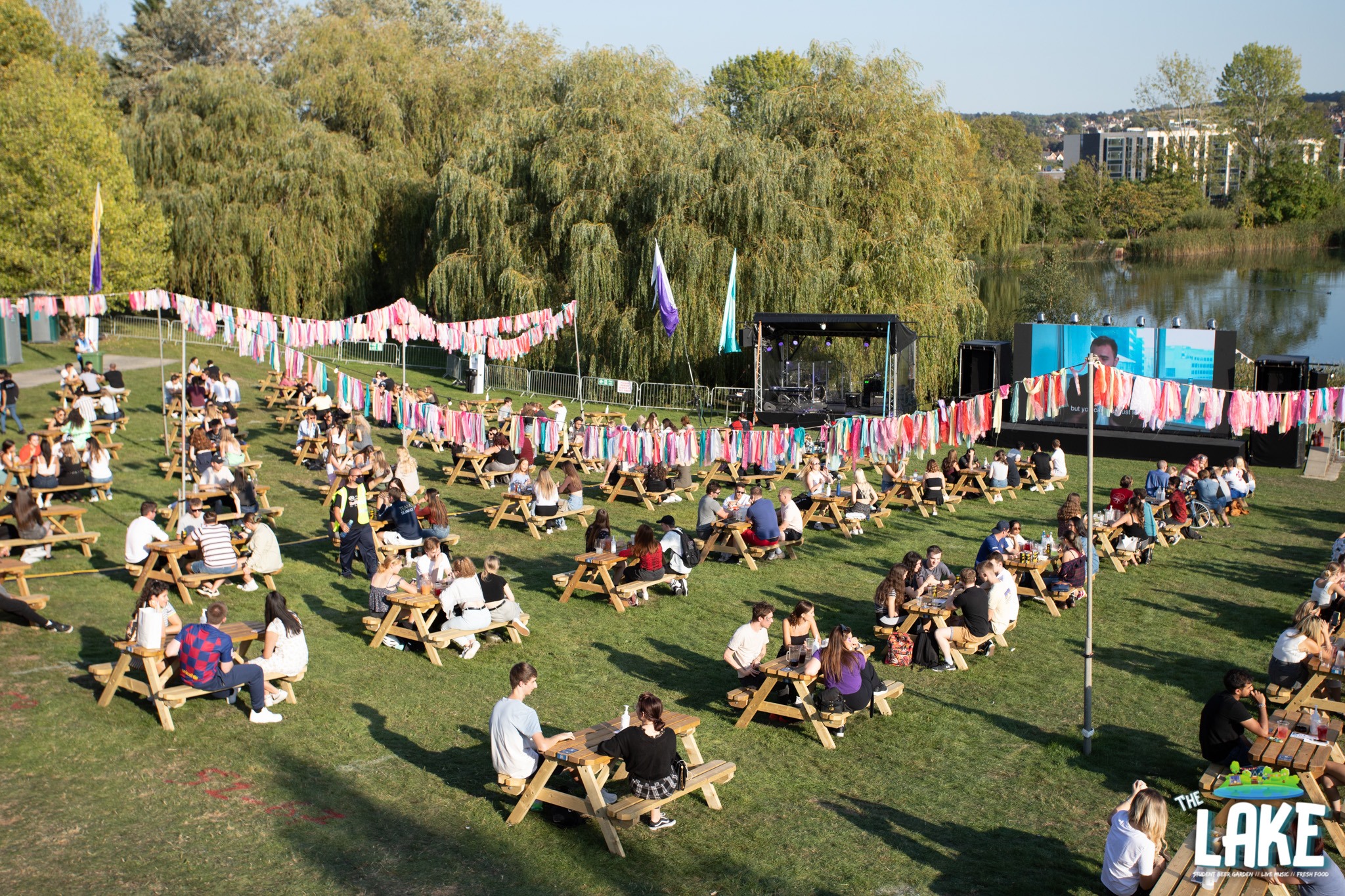 Seasonal Work
As the Vet degree requires students to complete placement in the holiday months, I work several short term temporary roles over the summer to help save up for the new semester and to make sure I still have plenty of time to enjoy the University break. To find work like this, I'd really recommend looking for things which you already enjoy doing. For me, I enjoy working with children, I enjoy bartending and I absolutely love animals!
So, in the summer months, I will work for organisations such as NCS, I bartend at festivals and I pet sit for people going away on holiday. All of these jobs can be found through a google search and provide amazing opportunities to make great memories whilst still being very flexible around your own plans. The experiences you gain also enhance your CV with plenty of transferable skills without taking up too much of your summer!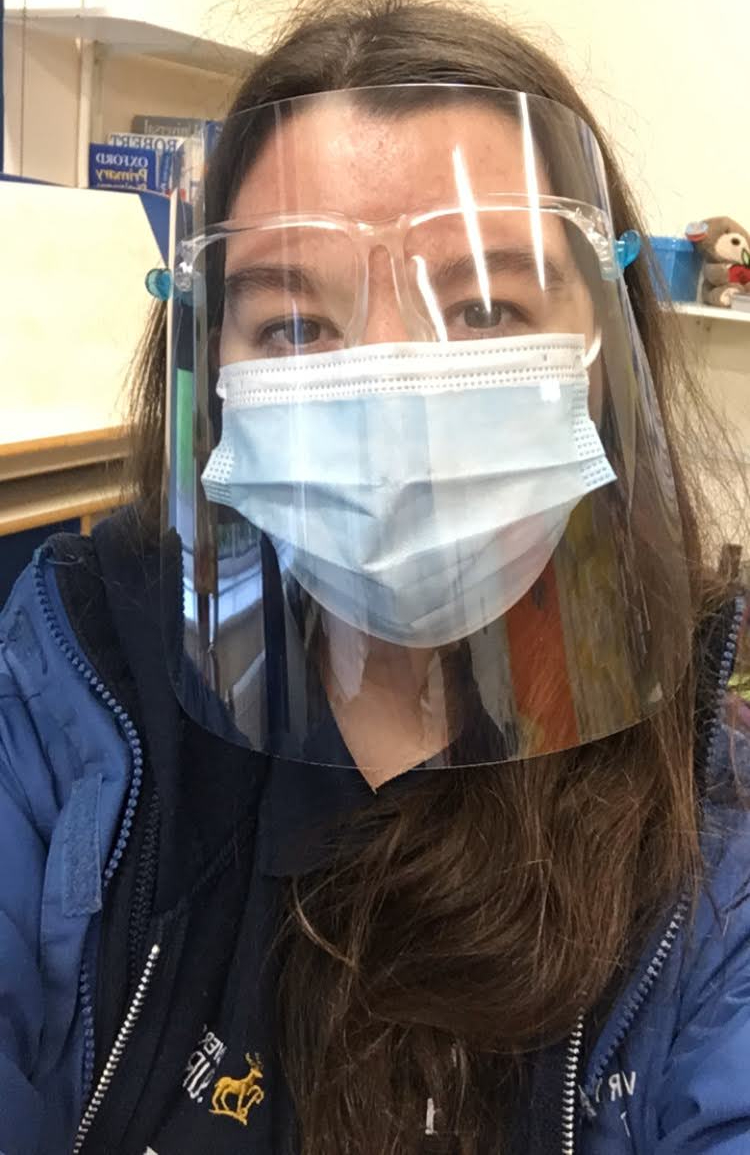 Having a part time job is a great addition to your University experience! They are flexible, fun and have helped me progress so much with interpersonal and transferable skills. These are the roles that I work in but there are so many different options and opportunities available to you as a student. Make sure you check out our Instagram @surreystudent to see how other students work at University. For employment help, we also have the fantastic employability team to help with all things work related! You can find more information about them here.