Hey there! I'm Elena, a second year Business Management student. I reminisce about life before covid a lot. It's pretty sad that the "normal" student life stopped a year ago. The good news is that with people getting vaccinated, hopefully we'll be able to return to that soon. Today I'd like to share what uni life at Surrey was like for me before Covid.
The Freshers' Life
Oh, Freshers' week. So many amazing memories. The first thing I noticed were the Freshers' Angels, lots of cheerful students in yellow shirts dancing and helping Freshers out! It was such a warm welcome to the university, and makes you feel part of the community right away.
I was so excited to get the key to my accommodation, my Freshers' Week bracelet and uni ID!
I even met a really friendly girl in the queue to check-in at Manor Park (my accommodation area)! (Tip for future Freshers: get yourself out there as much as you can. Everyone is in the same position you're in, so might as well get chatting to some people and make friends along the way).
I was the first to arrive at my flat, but met 4 of my flatmates that night. We had dinner together and then some of us went with another flat to Rubix, Surrey's nightclub. I'm actually still friends with most of the people I went out with that night. But don't worry if that doesn't happen to you, it's totally normal not to find your friend group on the first night, I was just very lucky.
During the first couple of weeks I met people on tours, talks, lectures, nights out and some events, so I'd advise you to go to as many things as you can. Granted, I haven't kept in touch with everyone I met back then, but it's still nice to know some friendly faces around campus and your accommodation.
I remember one of the talks we had was a "Freshers 101" or something like that. Best talk I've ever been to. Seriously. I don't want to spoil anything, but it was very fun and I also got to meet some people from my course, so that was great too!
Freshers' Fair was really cool. There's more than 150 clubs and societies at Surrey, so there's something for everyone. I already knew I wanted to give StagTV (our student-run television station) a try, so I went in looking for them, but I saw some others I was interested in. I also got some free candy, pizza and other freebies, so all in all it was a great morning!
Christmas
It's beginning to look a lot like Christmas, everywhere you go… Okay I'll stop now or I'll get it stuck in my head and I'll have to play Michael Bublé's Christmas album. Way too early for that.
But I truly had a nice time. In November, I went to see the Guildford Christmas Lights Switch-On event with StagTV and then had dinner at Wagamama's with my flatmates.
Some other day, I went to see the Winchester Christmas Market with my friends. It was less than an hour away by train and we had such a nice day! We saw the town, had some nice Christmas treats and enjoyed the lights.
In December, everyone at StagTV was busy prepping for Live from Studio X, a big live concert (which we also livestream) featuring university acts which usually takes place once or twice a year. I was a presenter for that one and had an amazing time interviewing the artists! I recommend you go to the live concert or watch the livestream when we next have one as all the acts are really good! You can watch last year's Live from Studio X here.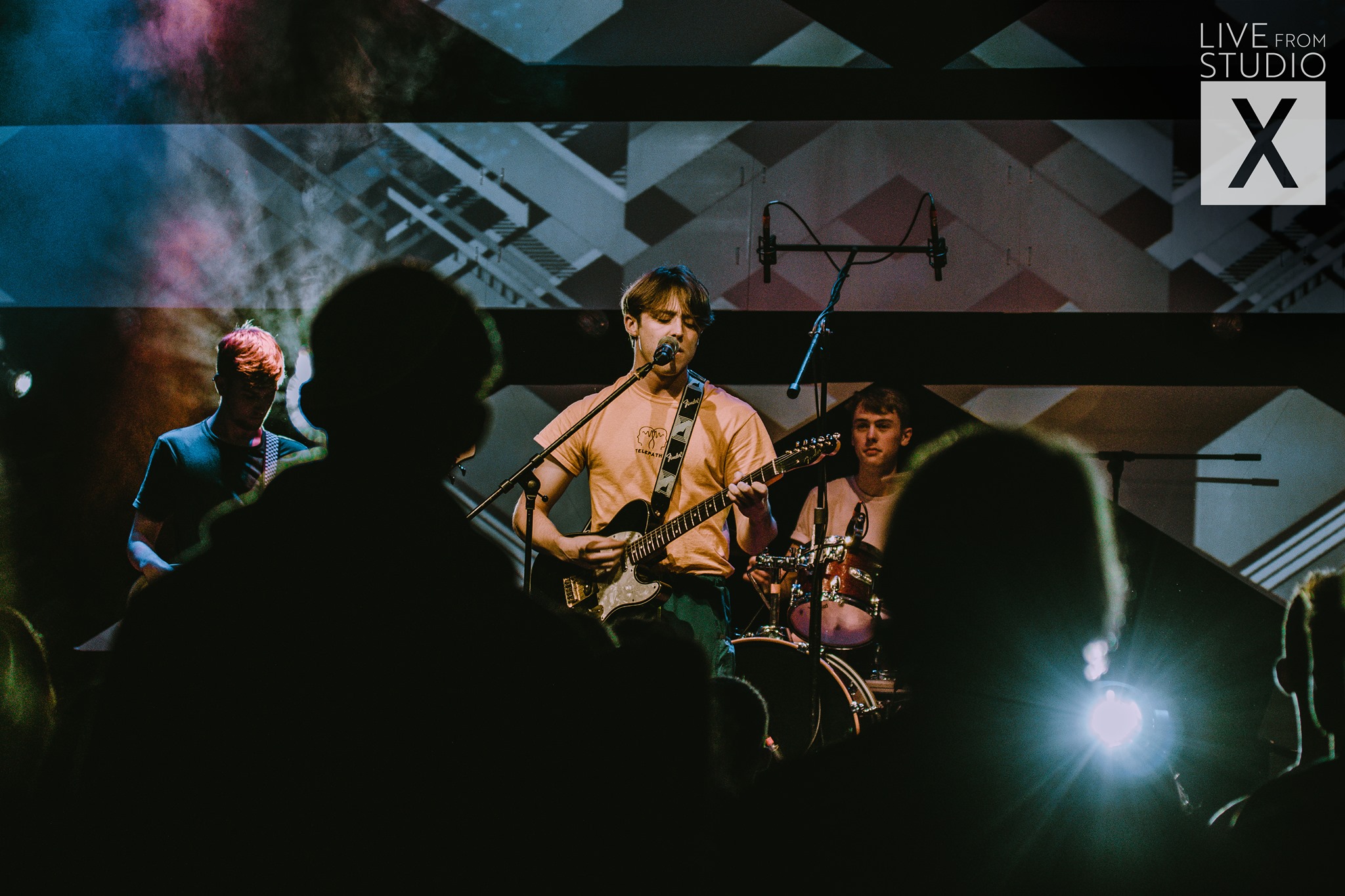 I also had some nice Christmas dinners in December – one with StagTV at a local pub and one with my friends at Heart and Soul, a pub in Manor Park.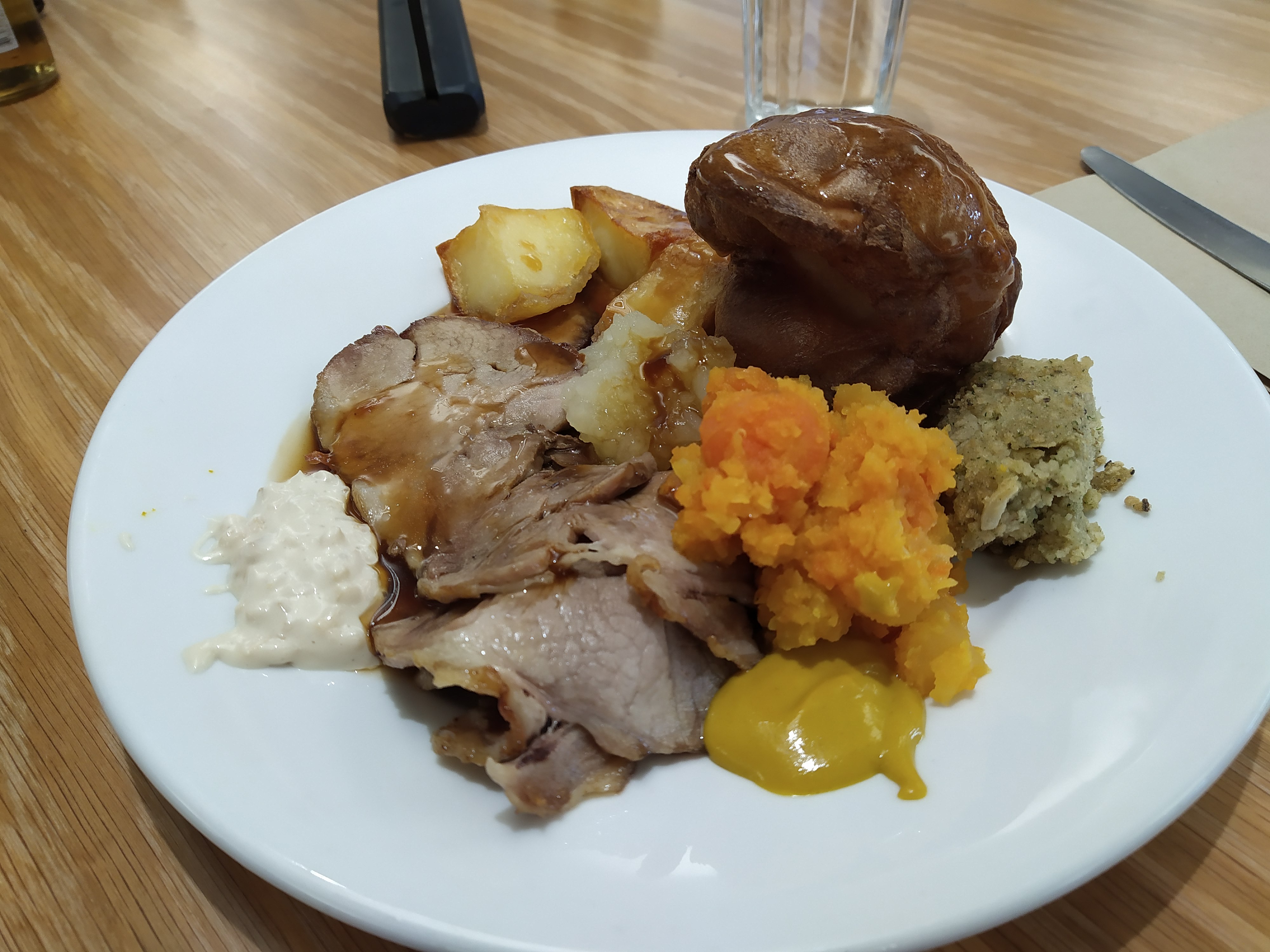 Nights Out
Rubix is Surrey's nightclub (which has The Basement under it – another space for some music and dancing until the morning) and the main place to go for nights out in Guildford, but there's some other nightclubs too. There's also a lot of pubs for a different night out or to go before the club, and plenty for a bar crawl.
Rubix had some pretty cool themed nights last year like Halloween, Pijama Night or The 1920s.
On Wednesdays, some clubs and societies dressed up to go to Rubix, so it was fun to see what everyone went as every week. Oh, I really miss Rubix as a nightclub. Hopefully it'll be back soon, but if not at least we can enjoy it as a Pub when restrictions allow it again.
Hari's is the Student's Union bar. It's in Rubix and hosted open mic nights and a weekly quiz, Hari's Challenge. If you still want to enjoy the quiz, it's currently running online on Tuesdays. You can check the Union's Facebook for updates.
This has just been a taste of what being a fresher at Surrey was like for me. There is so much more that I could say! I had the most amazing time and I hope we'll be able to get back to the "normal" student life soon enough. In the meantime, let's enjoy online get-togethers with our friends and societies, socially-distanced picnics and flat nights in!
See you next time!
*All pictures were taken pre-Covid, which is why there are no masks or social distancing.*