Hi everyone! Me again, in this blog I am going to talk about making the most of online open days. With everything going on, it may feel like you are missing out and not being able to physically visit the university may be quite frustrating, so I have a few tips on how you can get everything you need to out of a virtual open day.
Register your place
In order to hear the latest news from the University of Surrey, you'll need to register your place for the Open Day. You can do this on the Surrey website.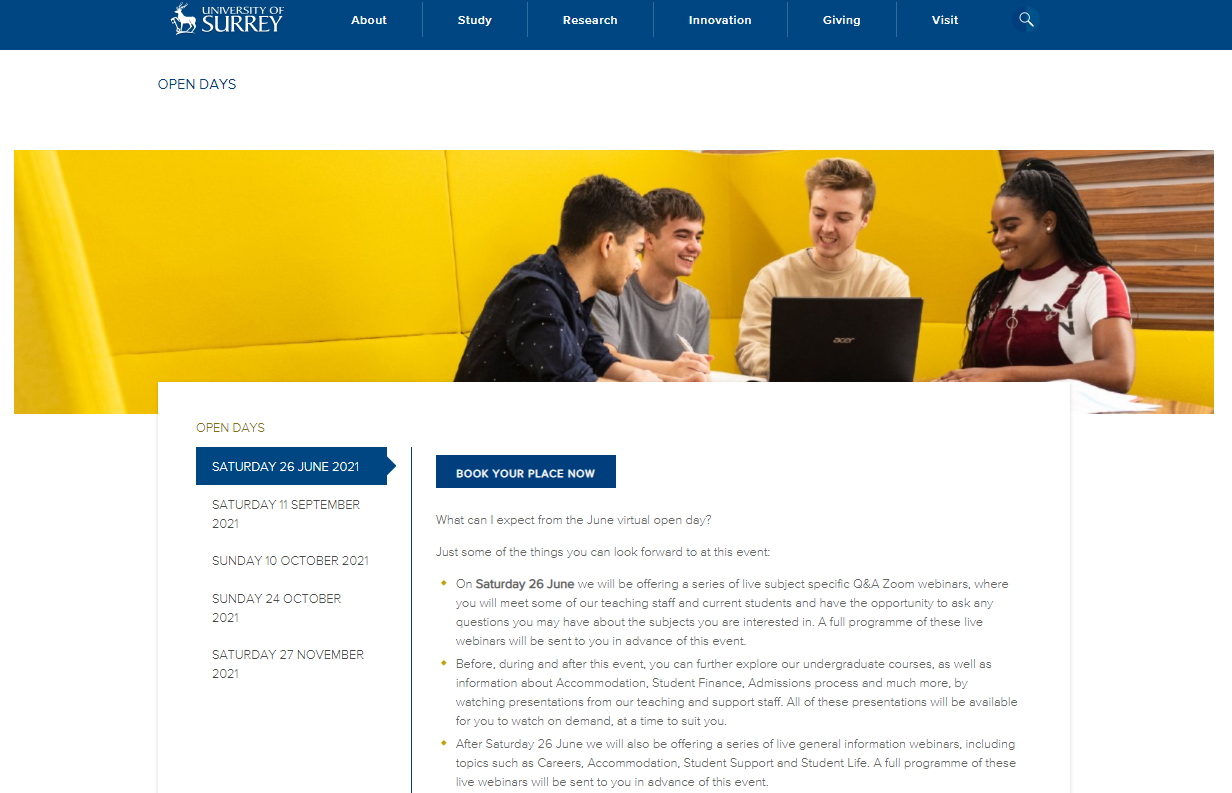 On the Day
The open days will be live from 9am-5pm. The website will provide you with an insight into general university life, the courses available as well as talks from key members of staff, including the Vice-Chancellor, Max Lu. There are scheduled presentations, Q&A webinars and live chats, which you can attend to find out everything you need to know about Surrey.
Courses
Teaching staff will be hosting subject specific presentations and webinars throughout the day. These are perfect opportunities to learn about your chosen course content and modules and directly ask the academics questions.
Surrey are also offering taster videos, which I would definitely recommend watching. When I came to visit Surrey, I was really impressed with the enthusiasm and passion from the lecturer, who delivered my taster lecture. It was definitely a deciding factor when choosing the University of Surrey!
Campus tours
You can also explore our campus virtually! For me, the campus is one of the most important things and when it came to choosing a university and I know when I came to Surrey, it was the campus that won my heart. It had such a nice community feel and just an all-round lovely atmosphere so I would definitely recommend watching our online virtual tours, led by one of our students. The tour takes you all around campus, exploring all the key places on campus, including the library, accommodation blocks and the multitude of coffee shops and restaurants.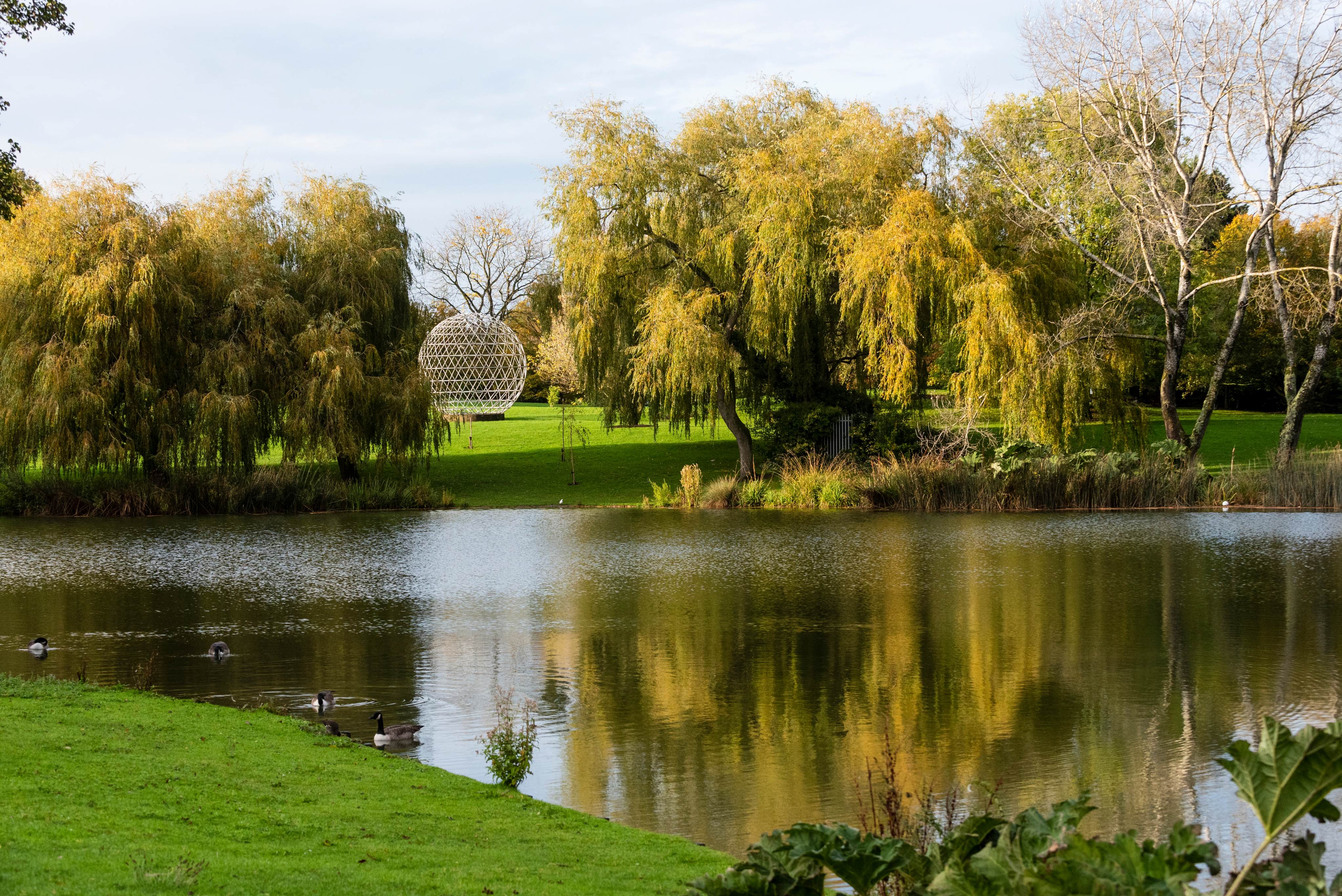 Student Life
Join a panel of students and representatives from Surrey Students' Union in the student life webinar. Here, they will be discussing societies, sports, events, best places to eat and much more!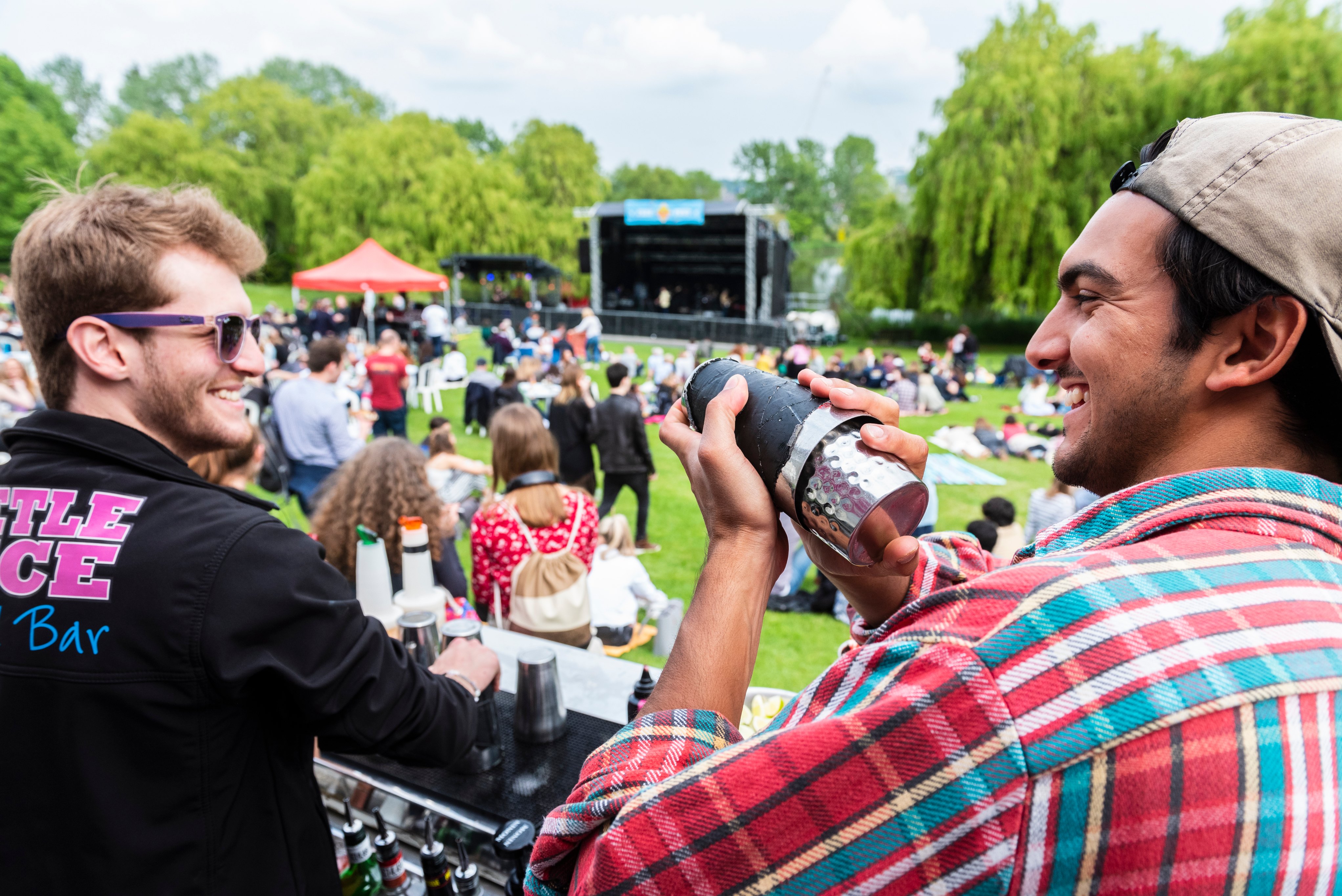 Chat to current students
As well as all this, there is as chance to talk to a selection of our current students (myself included) on a platform called Unibuddy, who are there to answer any of your questions! No question is a silly question and from my involvement, it's so nice to share my own experiences and help answer some of the question's students have.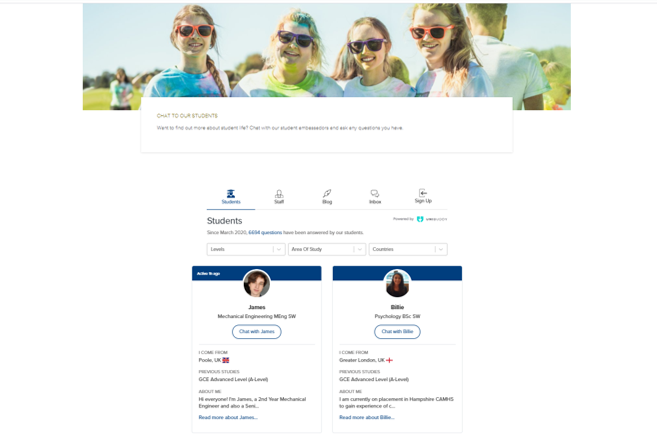 The virtual open day is a great way to learn more about the University of Surrey by speaking to the academics, professional services and current students like me! I would personally suggest making the most of the day and attending as much as possible.