Your first month of University is very exciting, but also could be a nerve wracking time as everything is new! Four weeks will fly by and before you know it, you would have completed your first month at University! This month consists of Freshers Week, which is also referred to Welcome Week and three weeks of your first semester. I will share 6 tips for your first month of University in this blog!
1- Attend Freshers events
1a- Welcome Week Timetable
During Welcome Week you will have a timetable for academic based information, such as introductory lectures and tasks associated with your department (e.g. collecting your lab coat, safety glasses, pens and books if you will be using the Innovation for Health Learning Lab). Make the most of this week as it gives you a great opportunity to get to know your course mates!
After this week, you will be ready to start your lectures and learning! What you will be learning in your first semester will vary depending on your course- take a look at your course structure and modules by searching your course here!
1b- Events by University of Surrey Students' Union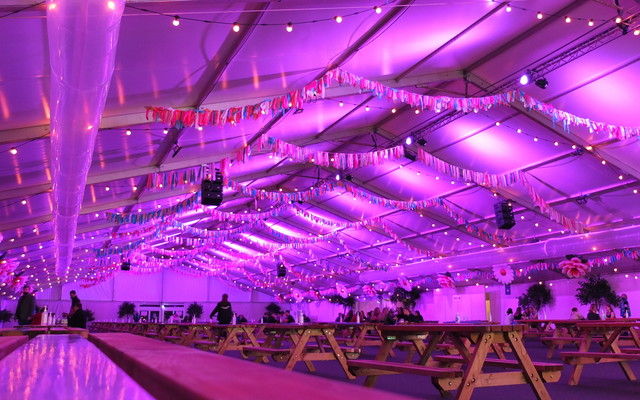 The University of Surrey Students Union (USSU) holds a number of events throughout Welcome Week. From the outdoor cinema by the lake, to the on campus nightclub Rubix- there is something for everyone. This is a great opportunity for you to spend time with your new flat mates and course mates that you meet over the week. To help you keep track of all the events taking place each day, the USSU publishes a timetable which you can pin up in your room.
1c- Freshers' Fayre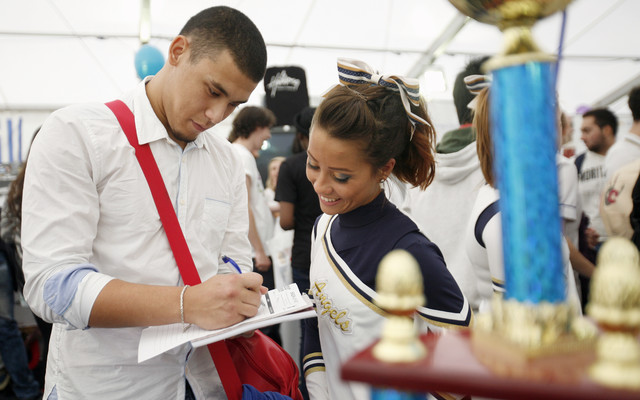 Pre Covid-19, the Freshers' Fayre took place in the Marquee on PATS field, where societies would have a stall where they would advertise what their society is all about. It gives you the chance to discover new interests, hobbies and meet new people. Students leave the Marquee with bags full of leaflets and freebies! To learn more about the societies you can get involved in, click here.
2- Explore Guildford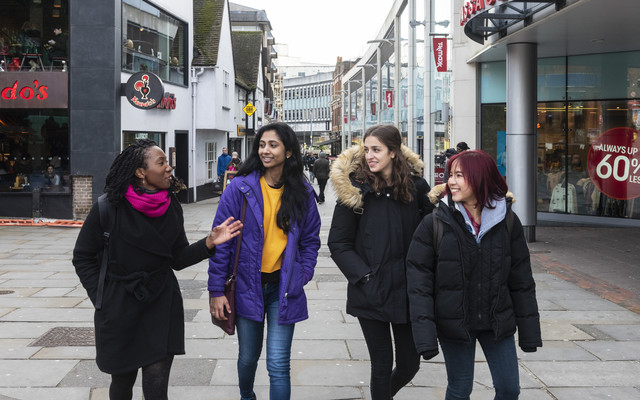 Take the time to explore your new home! Guildford has lots of places which you can discover, including:
Guildford town centre
Manor Park campus
The Mount
Guildford castle
Guildford Cathedral
Guildford Spectrum Leisure Complex
Surrey Sports Park
3- Explore different study spaces on campus
Across campus there are a number of different study spaces to choose from. Everyone is different- a study space that suits one person, may not suit another. Try out different study spaces and see which is your favourite. For more information on the different study spaces at the University of Surrey, take a look at this blog!
4- Have Google Maps or a printed map to hand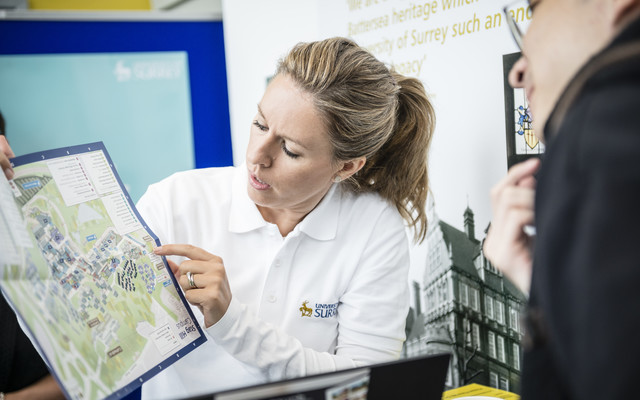 Finding your way around a town let alone a new campus can be a challenge. I found Google Maps very useful to help me get around, from finding academic buildings on campus, to getting around Guildford itself; Google Maps just guided me to where I needed to be. Alternatively, you can print off a map of the University Campus where you will be able to locate where you need to go!
5- Remember that everyone is in the same situation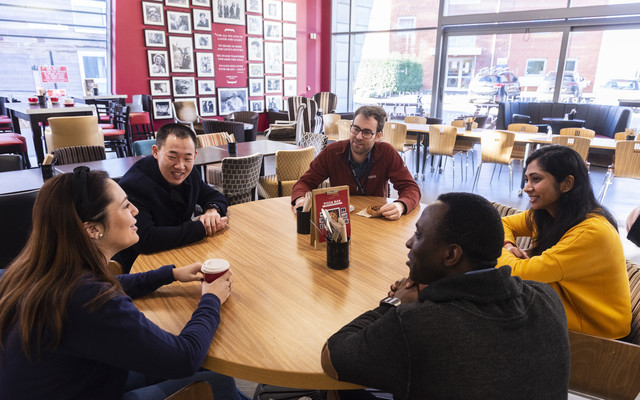 Starting University can appear a daunting experience, but it is really important to remember that everyone is in the same boat and everyone wants to make this the best experience. Give new things a go and step outside your comfort zone! Before you know it, everything falls into place!
6- Try to stay on track with your studies from the start
It can be very easy for your studies to fall behind, especially when you are settling into University. Lecture notes and coursework can build up quickly! Therefore, ensuring you have a work life balance early on is important to set you up for the rest of the semester. Doing a little bit each day, allocating time in your calendar and working at the best time for you, are small ways to help you stay on track!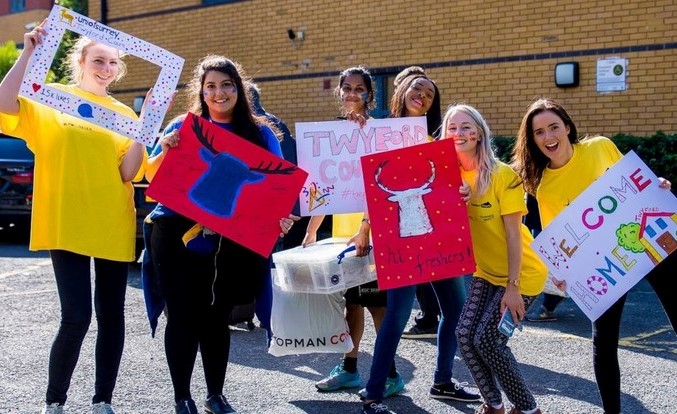 I hope this blog has given you some tips for your first month of University. Make the most of all the opportunities your first month brings and enjoy yourself. While you're here, why not check out other blogs written by current students at the University of Surrey here!
Wishing you all the very best of luck for your first few weeks of University!