Your first week at university is always exciting but also incredibly daunting. As the 2021 freshers' week draws ever closer, I thought it would be a good idea to give a little explanation as to what to expect from the week and also share some of my own experiences.
Moving In
When I started university, moving in was one of the scariest moments for me, I was so worried about settling in, making friends, finding my way around the uni etc. However, I was also very excited and couldn't wait to see what my room looked like and to meet everyone in my flat.
On the day, you will be directed through the university to collect your keys and then on to your accommodation. There are students in bright yellow tops who will help you park closest to your accommodation and then show you to your flat. They are very helpful and supportive, be prepared to be welcomed by plenty of smiley faces and banners!
My top tip for moving in is to try and be as open as possible, introduce yourself to flatmates and keep your door open. When I first moved in, we all arranged to go and collect our student cards together which was nice and helped us to all get to know each other.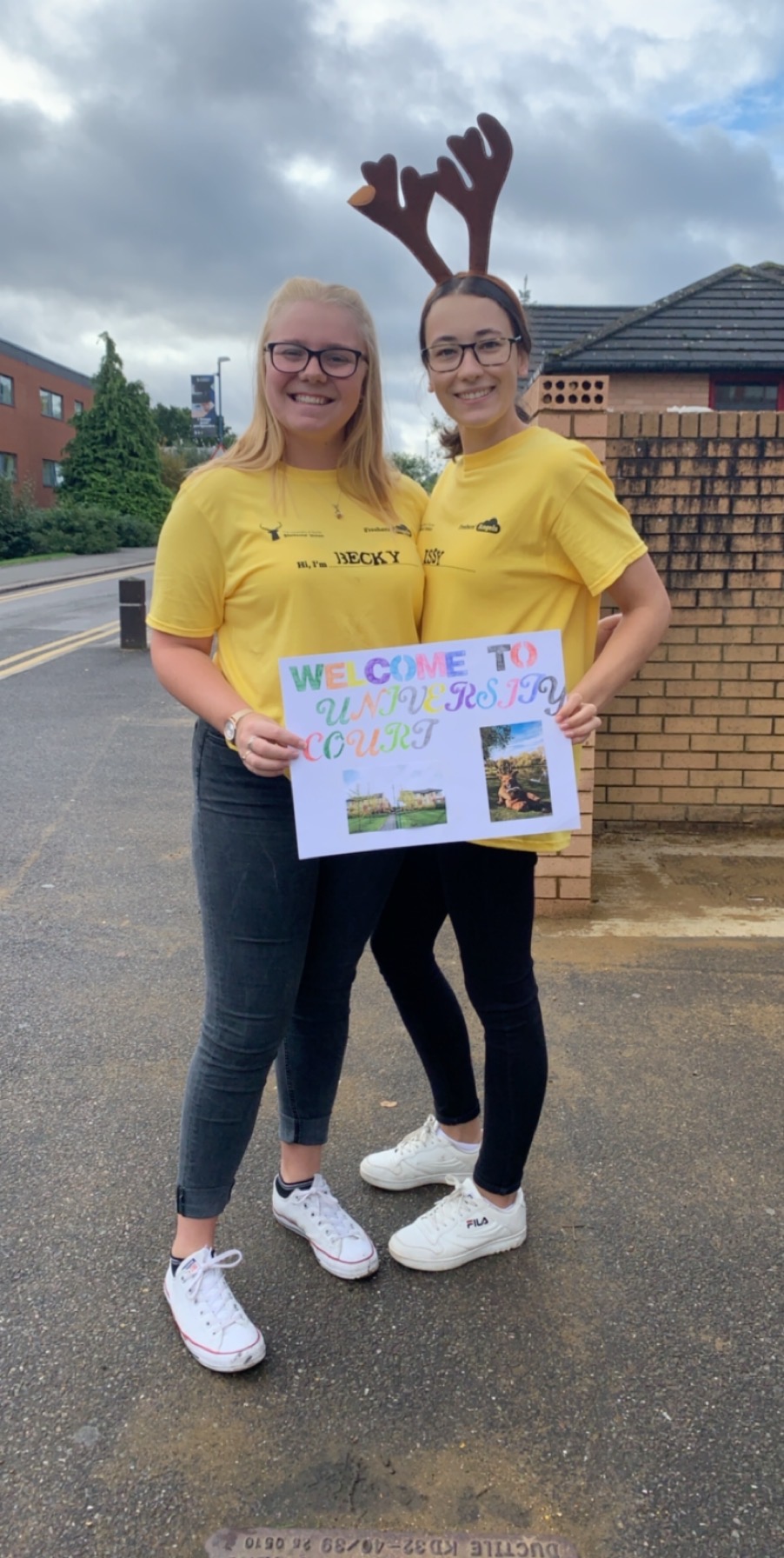 Student Life Mentors
Additionally, each flat is allocated a student life mentor, this is someone who is already a student at Surrey and is on hand to answer any questions and help you sort through any issues or concerns you may have. They visit your flat once or twice a week initially, keeping you up to date on any university news and supporting you through your first few months at Surrey. I found this incredibly helpful when I started at Surrey because it meant that I had someone to approach if I had any questions, but they weren't a staff member, so it was less daunting.
Rubix
Rubix is the campus night club, it is based on the main Stag Hill campus and was a huge part of my freshers. During freshers' week, the Student's Union hosts themed nights at Rubix every night of the week. In my freshers' week there was a paint party, a foam party, a silent disco and guest nights like Scouting For Girls. This was however different last year due to Covid, and freshers' events happened in the marquee and by the lake to allow for social distancing. Either way I would recommend it and it was a great way to meet new people. You can either buy individual tickets for the nights or a wristband which allows you access to every event.
Freshers Fair
There is also a freshers' fair in which all clubs and societies have a stall exhibiting their society. You can sign up to societies, get information leaflets and even in some circumstances, try them out! I would definitely recommend attending, even if you go just to get the free pizza from dominos!
Welcome Week/ Course Introduction
Finally, and probably most importantly, freshers' week is the time that you try out your course, you often have taster lectures and it's also the time in which you can meet your lecturers and find out where you'll mostly be based for your course seminars and lectures.