As much as there may be many other interesting and exciting opportunities available to University; such as sports, societies, volunteering and going out, one of the reasons you are there is to study your chosen subject! So, this blog will hopefully help you to discover the best places available on campus to do just this (and lots of them double-up as a chilled space too – it's all about balance!)
The library
Maybe an obvious suggestion, but not one to be over-looked! The library is home to, not only many books, but also hundreds of computers and most importantly study spaces. From silent study areas to individual desks and more collaborative bookable 'project' rooms, there is plenty of space available (but you'll have to choose your time well around exams as that's when everyone else wants to study too!). Our library covers 4 floors and is open 24/7. To find out more about what there is on offer, visit their website.
2) The Hive
A great, relaxed setting to study; the Hive has booths and tables big and small. It's got all you need for a study sesh, including a sink area and microwave and even loos too! Just be mindful that people can also sit in here to chat and have their lunch, so if you're looking for a silent study space, this may not be your best bet.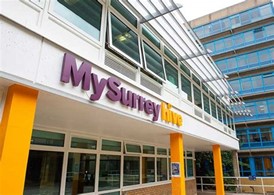 3. The Nest
Much like the hive, but even more relaxed… The Nest is a fairly new addition to campus and is so lovely too. With hanging egg chairs, sofas and deck chairs and a great colour scheme, you can picture it is bliss. Maybe grab a course mate to work through a query you've got about something, but, I must warn you that the vibes in here might distract you from your work.. so it may not be the best choice if you need strict motivation.
4. Specific subject areas
Depending on the subject you study, your faculty may have an area that you can study in. Subjects I can think of that have this are Music, Engineering, Vet School and Chemistry. As a Nutrition and Dietetics student, I am part of the School of Health and Medical Sciences, and therefore have access to the 'Innovation for Health' building where, as long as there was space and the room free, I could spend a few hours if I chose.
5. Starbucks
If you like the hustle and bustle of a coffee shop vibe to work amongst, Starbucks is the perfect option! There is an area behind the main café with sofas and tables that you could sit at to discuss a group project, or get on to writing that essay you've been putting off… with your chosen drink in hand of course.
6. The Marquee
Another option, somewhere a bit different to study, the marquee is positioned in PATS field and home to many different events, but during the day when there's nothing else going on, there may be the opportunity to sit here for an hour or two and get stuck into the books.
7. Your room
Again, this may seem self-explanatory, but if you live on campus, your room is a great place to study, especially if you like your own space. Every accommodation room is equipped with a desk and chair – the perfect set up for some studying. And, if you don't want to feel too detached from the outside world, open the window and prop open your door so that you can hear and see your flatmates go by.
8. The Lake
Granted, this may not be the most comfortable all year round, but during the warmer months, the Lake is a lovely setting for reading or writing. Maybe plan to meet your project group here for a session… but make sure to check the weather first!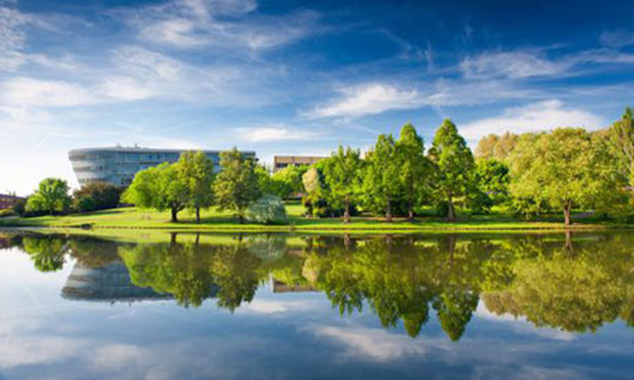 9. Manor Park – Heart and Soul
This is a café-come-common room that is perfect for some chilled study time, if you fancy a change of scene from the walls of your flat.
10. Other areas
There are some places I haven't mentioned such as The Front room and Hillside that you could sit in to study, but hopefully this blog has shown you that there are plenty of places to set down your laptop, book and pen and get stuck in to that part of Uni life that doesn't always seem the most appealing.
For more information about University life, visit Amy's blog about her favourite memories at Surrey, found here