Coming from quite a big city, I was worried that Guildford would be very quiet and not much fun in terms of nightlife. Luckily, I was definitely proven wrong right from my very first week at University. In this blog, I'll be sharing some of my favourite venues and events at Surrey!
Artists at Rubix
To be honest, all of the events at Rubix are amazing! My personal favourites however are definitely the live music events that are held frequently. We have had artists such as Scouting for Girls, Example and Wes Nelson! The highlights for me have absolutely been Shy Fx, Chase & Status and Aitch. These events cover such a wide range of tastes from Dnb to pop so there really is something for everyone. It's always a good way to celebrate big events as well such as End of Year Show and Freshers week – this year we had Arrdee perform which was amazing!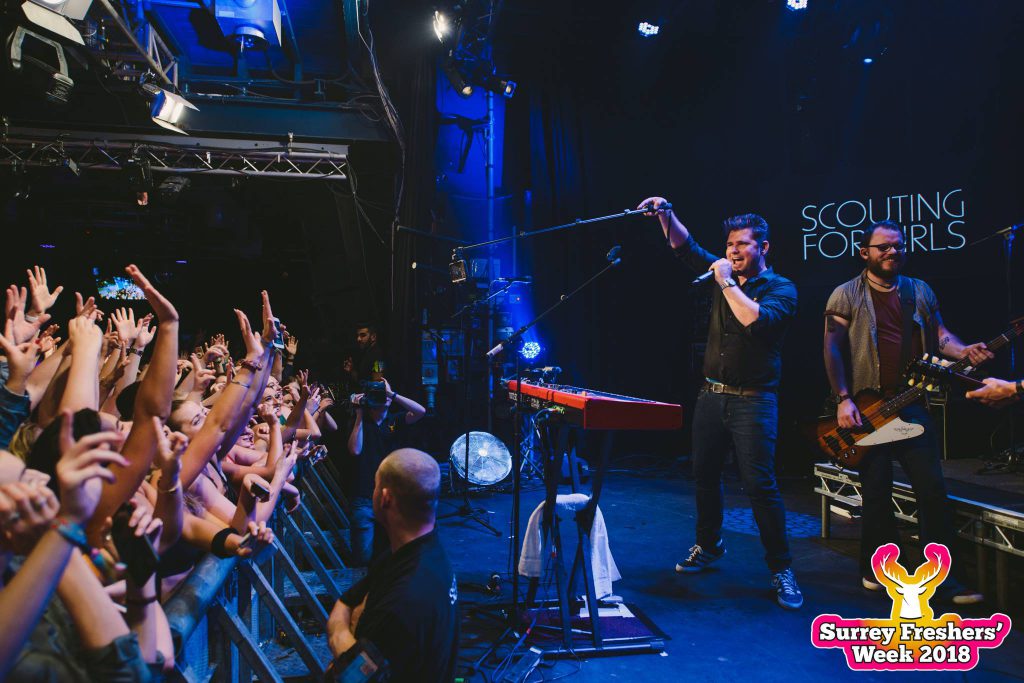 Clubs in town will also hold live music events and I have seen some amazing Djs perform at Thirty3Hz and even Bugzy Malone in Casino in first year! Be sure to follow the venues on Instagram and Facebook for updates and to secure tickets to the events you want.
Society Bar Crawls
A bar crawl is where, as a group, you visit multiple venues in one night usually ending up in Rubix or another Guildford club. At the start of the year there are lots of bar crawls to get involved with including some really big (and famous) ones such as 'Wet and Wild' which is a bar crawl for all water societies and 'The All American Bar Crawl' which is organised by and for all of the American originating clubs (think cheerleading and lacrosse).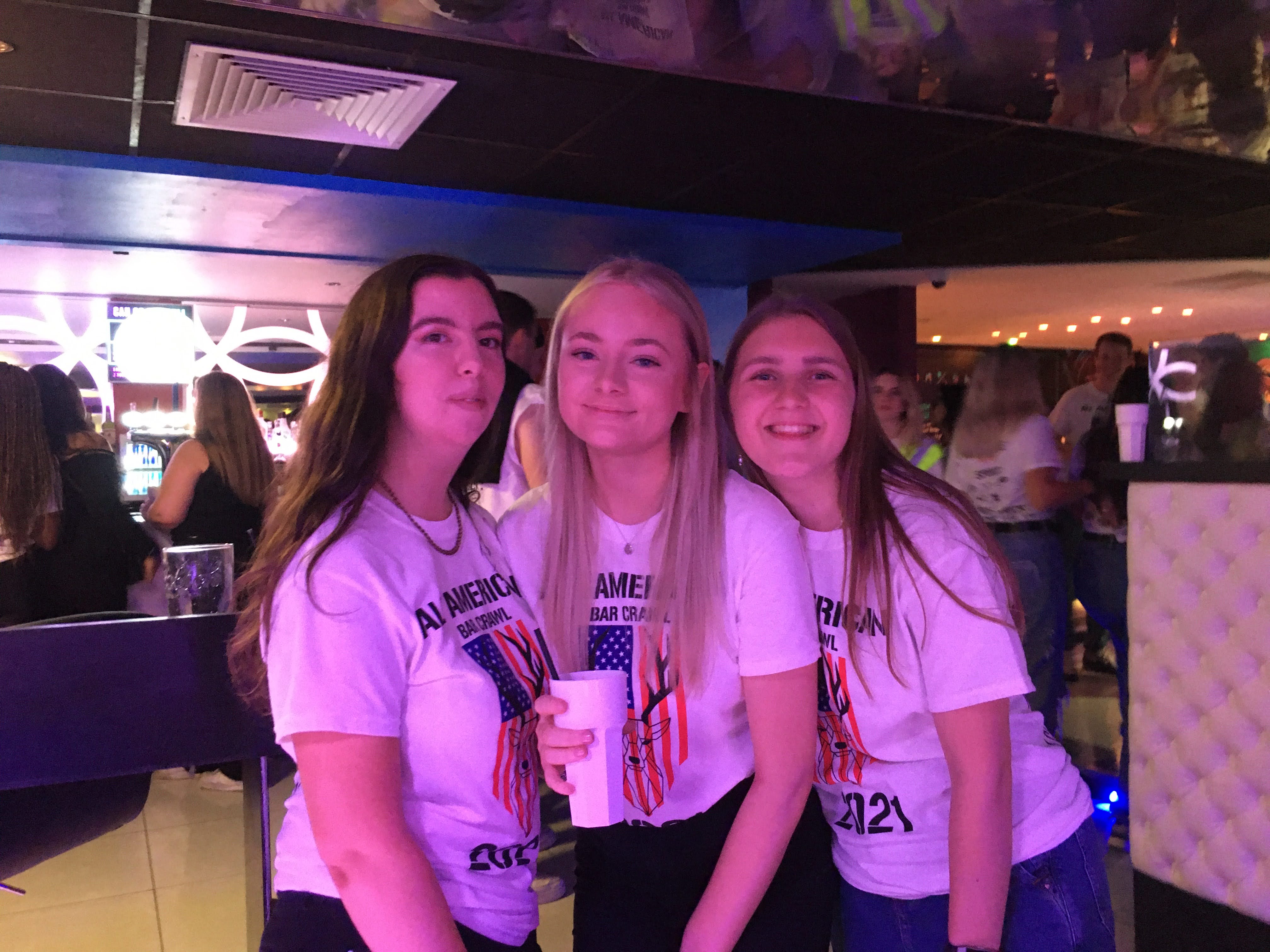 I really enjoy these events as you get to meet so many different people which you can develop friendships with over the next year. It's also a great way to explore the different venues in Guildford which you can revisit later with your friends. The American bar crawl this year was the first time I had been to Slice (a table tennis bar) and I absolutely loved it!
University Balls
A little bit different from nightclubbing but still a definite highlight of my year are the different university balls you can attend! Depending on the occasion, the event will be slightly different. For example, Colours Ball is for recognition of sporting achievements and Union Ball celebrates society contributions. My favourite balls have definitely been VetBall which is an annual event and the highlight of my social calendar! Most courses will have their own version of this and I would really recommend going! They generally include a nice meal, a great party and it's amazing getting all dressed up. I'm even organising a Vet Ball this year which has been an amazing experience and I have learnt so many transferable skills from the process. It's really incredible to be able to celebrate all of your hard work with the coursemates you have spent so much time with.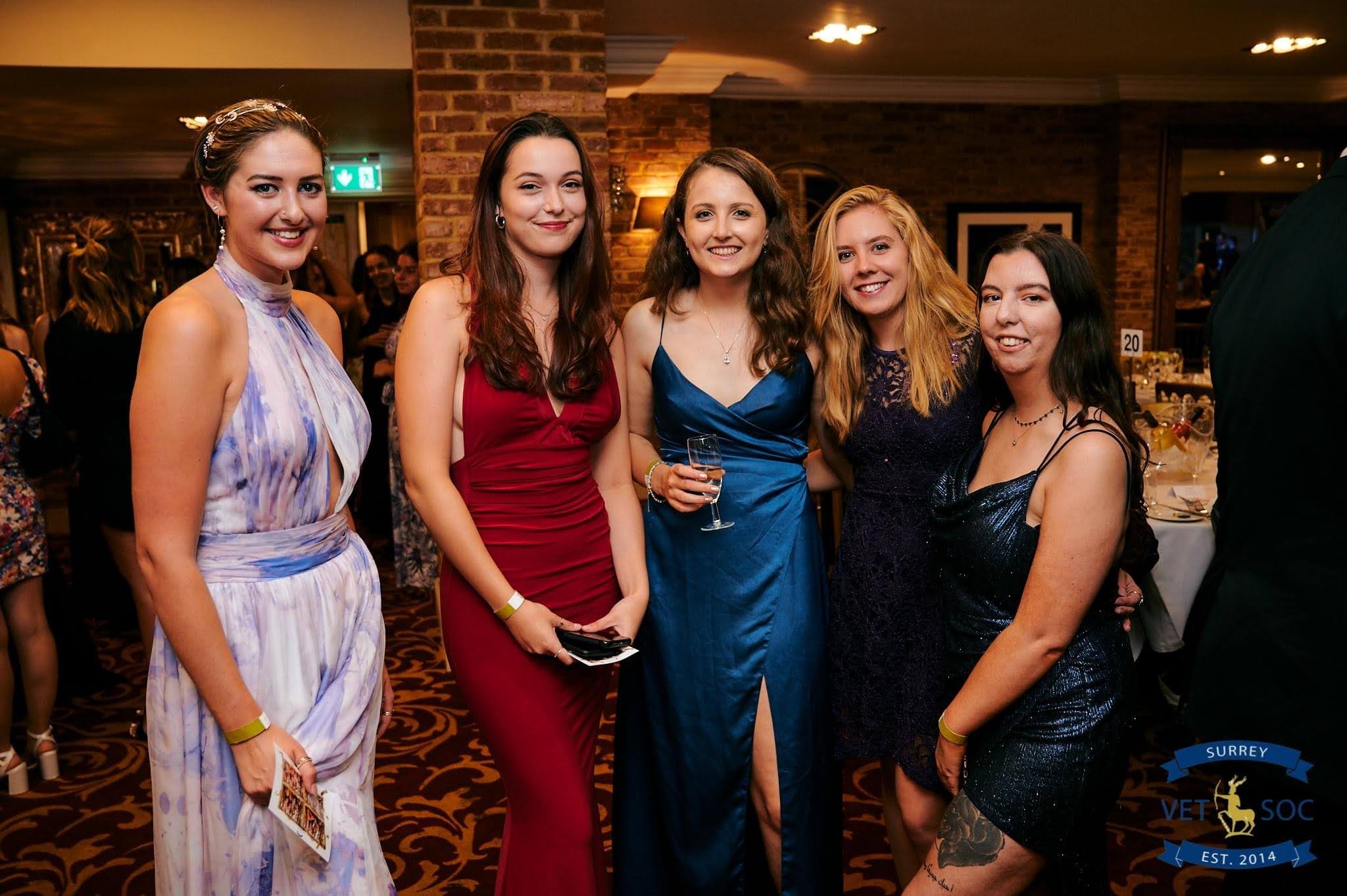 My other favourite ball has to be Gradball which is an stunning celebration to mark the end of your university time. The Union really goes above and beyond to make the event incredibly special. There are fairground rides on Pats field, photo opportunities and booths in The Marquee and a party in Rubix until 6am. I still have another 18 months before my graduation but I celebrated with my graduating friends last year and it has definitely been one of my most memorable experiences at university.
Hopefully this blog has given you a bit of a taste about what nightlife is available for you at Guildford. It's really important to remember that alcohol is not a mandatory part of any of these events and you can still enjoy as many experiences as you would like sober! Rubix even has a free soft drink policy so it's very accessible to everyone! If going out at night isn't really your thing don't worry either -in my next post I'll be talking all about what I've gotten up to at university in the daytime! Be sure to follow our Student Instagram to see how other students are spending their days.