Moving away from home and living in student halls gives students the opportunity to live independently, and you definitely learn a lot! Continue reading to find out about how to live smart (e.g. saving money and time) in uni halls.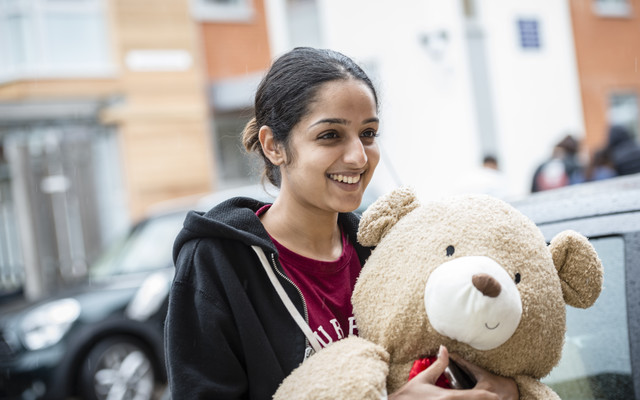 Make the most of the space in your room
Uni halls have lots of spaces to store your things, sometimes you just need to think outside of the box. Below are some ideas on where you could store your things:
Store shoes/items under the bed
Buy under bed storage boxes for extra storage
Store your suitcase on top of the wardrobe
Use organisers that can hang on the back of the door
Buy small-medium storage boxes for the shelves to store small items
Put spare toiletries in a box under the sink (if you have a sink in your room)
Buy items when you arrive at uni
If you arrive at uni by public transport or have limited space in a car, it can be a lot easier to buy larger or heavier items once you move in. This could include things like duvets, pillows, blankets and cooking equipment. The University of Surrey is roughly a 15-minute walk away from Guildford Town Centre where there are several shops to buy everything you need.
Don't bring everything to uni
When packing to come to uni, it can be very easy to want to pack everything you own, but in reality you don't to. Think about what you will need for the duration you will be at uni for; for example, if you plan on going home over the Christmas holidays, you may not need to take your summer clothes for the first semester.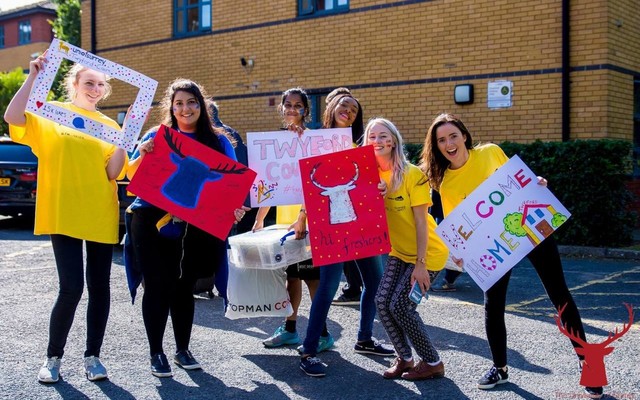 Don't over buy food
It can be very easy to over buy food each week, causing unnecessary food waste and wasting your money. Plan ahead and consider if you will be going out or having take away food that week.
Food shopping
Think ahead when you go food shopping. If you walk to the supermarket, consider using a backpack and/or reusable shopping bags to make it easier to carry your food and avoid having to purchase a bag at the supermarket.
Laundry
Make sure you meet the minimum quantity of laundry when you go to the laundrettes. Alternatively, you could share the washing machine/dryer with a close friend and share the cost! A shopping bag can also be useful to carry your laundry to the laundrette, or you could use your suitcase.
Flat meals
Another way to save time and money is by cooking meals as a flat. This can be a nice way to socialise, improve your cooking skills and try new foods!
Discounts
If you need to buy something – clothing, books, electronic items, food – do your research for discounts! Unidays and Student Beans are great websites for student discounts. Supermarkets have loads of reduced items after 6pm. And Guildford is home to an array of charity shops, saving you money and the planet.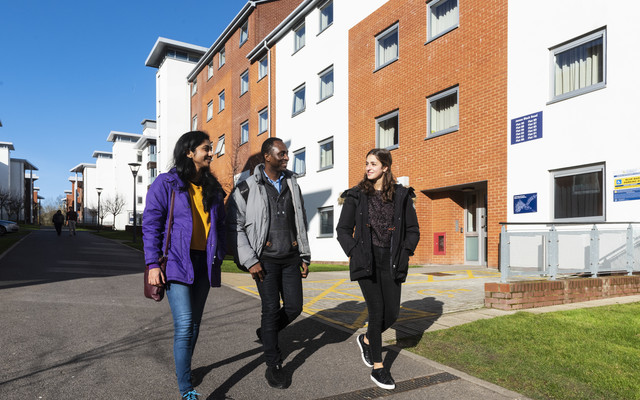 This blog went through tips for living in student halls. To read other blogs written by current students at the University of Surrey, click here.