If you're planning on starting university in September, you're likely to have mixed feelings of excitement and apprehension. Getting prepared can help settle any nerves and make you feel more comfortable for when the time comes. Continue reading to find out some tips on preparing for starting university…
Sort out your finances
Ensure your finances are in order prior to starting university, this will help ensure that you can cover all the necessary costs throughout the next academic year.
Consider setting up a student bank account- they can offer several benefits like interest free overdrafts and incentives to join!
Apply for Student Finance if you're planning to.
Start budgeting and increasing your awareness of how much things cost.
Learn to cook
The University of Surrey offers self-catered accommodation, so it is useful to know how to cook a few dishes before going to university. Get tips from your family and friends back home, and look up recipes online or buy a student cookbook. But don't worry if you're new to the kitchen, university is all about learning new things and developing your skills. Flat meals can be a great way to learn from others and have budget friendly meals.
Engage with the university social media accounts
Universities typically have multiple social media accounts such as ones for their Students' Union, or even faculty specific. Following their accounts will help give you a greater insight into the university. The University of Surrey has a variety of accounts depending on your interests:
Do you need to arrange any transport?
If you relocate to live at university, consider how you are initially going to get to university, and if you need any transport once you move in. Alternatively, if you decide to commute to university, how do you plan on doing this? University of Surrey Stag Hill campus is only a 20 minute walk away from the Guildford Train Station, and campus' have multiple bus stops, making the use of public transport very easy.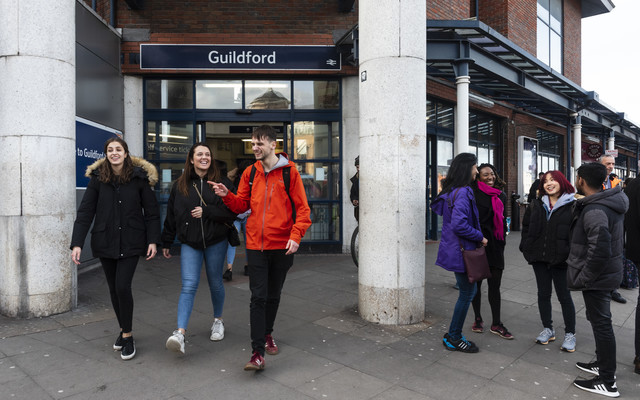 Do you need to buy anything?
Most students will need to purchase items ready for starting University. Before buying anything, think what you already have at home, if you can buy items second hand or wait until there is a sale or student discount to save money. Below are some things that you may need to buy:
Laptop or computer
Stationery
Household items (e.g. pans, cutlery, bedding, blankets)
Uniform or PPE for your course through the university (e.g. lab coat, veterinary scrubs)
Do you have somewhere to live?
If you're not commuting to university, you need somewhere to live! Most students will live in student halls in their first year at university, click here to find out more.
Check if you need a TV Licence
If you plan on watching TV through online streaming services or on a personal TV, check online to see if you need a TV Licence.
Make time to explore your new home
Going to University provides an opportunity to spent time in a new place. Take this opportunity and explore the local area.
Do you need a part-time job?
Depending on your financial circumstances, you may need a part-time job to supplement the costs associated with going to university. You could start thinking about this and where you could apply so you're ready when the time comes!
Spend time with family and friends
Before going to university it is important that you spend time with friends and family.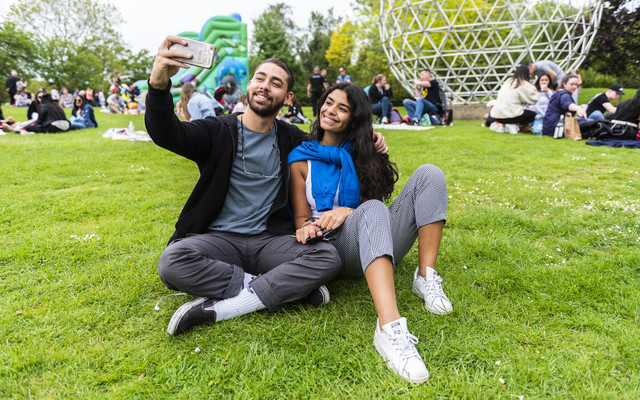 This blog went through some tips on preparing for starting university! To read other blogs written by current students at the University of Surrey, click here.