Why look back?
A few weeks ago, I was standing in line at the Guildford Cathedral waiting for my name to be called on. I was moments away from graduating and I suddenly realised that it was true! When I first joined the University, on the very same day I was unpacking my belongings and moving into student halls, I was told that four years would fly by. It's true. They really have.
If you are a prospective student, I hope this can make you understand how you can make the most of University and perhaps get excited about some of the best years of your life.
I can't possibly go over all of the wonderful things that have happened during my time at Surrey. I can't fit into a single blog post how much I've grown and how or how much Surrey has prepared me for the future. But I certainly can't leave without a final goodbye. And looking back and going over some highlights is the best way to do so.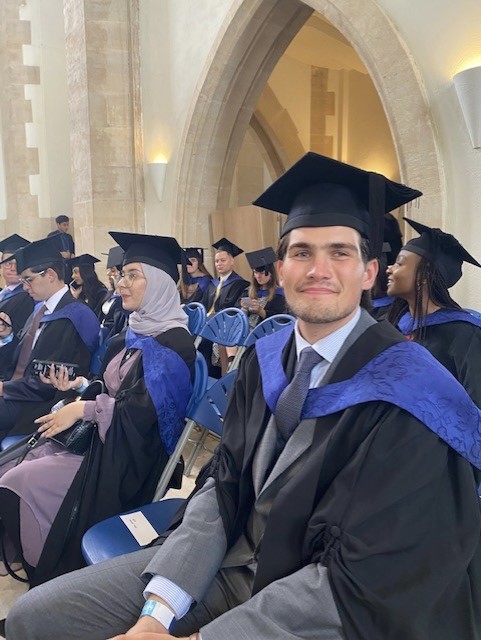 The Community
There is certainly one thing that stands out at Surrey: it's the sense of community. Of course, we would all want to say that the atmosphere is amazing irrespective of where we study. I'm sure other universities have great communities. However, I genuinely believe there is something special about Surrey. This is evident in the abundance of support services offered on campus. From other students, academic staff, the Students' Union and other support services, there is always someone you can turn to.
On top of being support-driven, the community at Surrey has enriched my University years. At Surrey, I have made life-long friendships. At Surrey, I sat for hours debating fascinating issues with colleagues and academics alike. At Surrey, I attended lectures delivered by guest speakers which have opened my eyes to new perspectives.
The Campus
I know you will probably hear this a lot. But there is something special about Surrey´s campus. Of course, the Lake stands out as a location worth highlighting. But there are many more. During my four years at Surrey, I've seen the Campus change and grow from within. New study spaces and support areas such as the Hive or the Nest have been added in response to student feedback. From the Library, the Sports Park, and the various catering outlets (and especially Young's Kitchen), I will miss all the excellent facilities which have made living in Surrey a great experience.
The campus itself isn't the only thing I would highlight. What surrounds Surrey's campus is equally important. To that end, Guildford is perhaps the ideal 'student town'. Not too busy but not too quiet either. Whilst you are only a 35-minute train ride from the business of London, you are surrounded by breathtaking views of the Surrey Hills.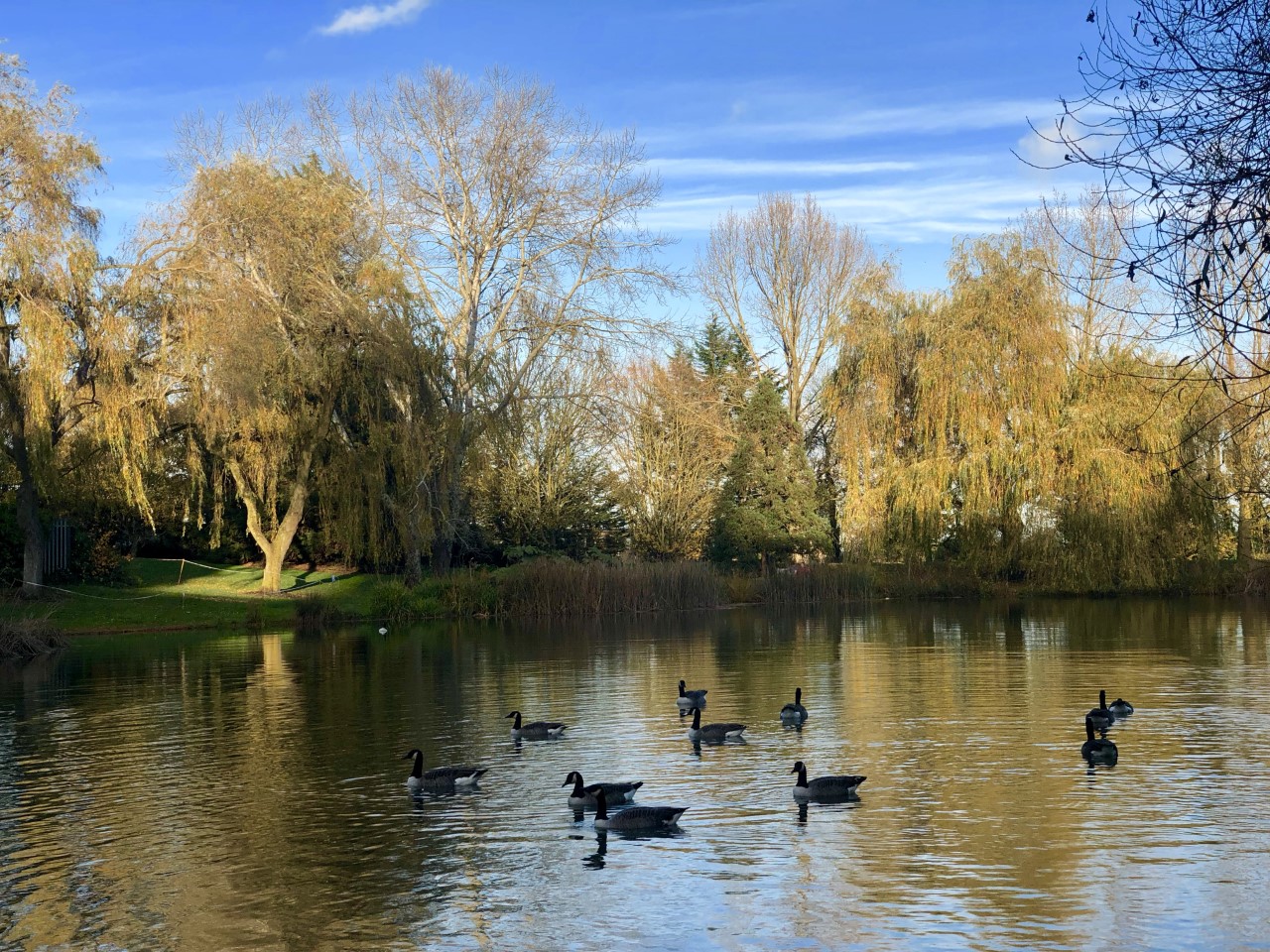 The Education
Although we look forward to having some fun at University, at the end of the day we have one main goal: to get a degree. The best way to sum up the quality of the education at Surrey is that you will learn from the very best. I no longer say that I was privileged to be taught by academics who are at the forefront of their research. Of course, this is extremely important. But the reason I no longer say this is because they didn't just "teach me". More importantly, they made me fall in love with their subjects.
But how did they do that? Academics make sure students understand how what they learn inside the classroom related to the real world. How important it is to consider research. And above anything else, students are encouraged to explore different theories and discuss their perspectives with their colleagues.
The Professional Training Year
The Professional Training Year (PTY) is Surrey's flagship placement program. In short, it gives students the opportunity to develop their professional, academic and personal potential, equipping them with the necessary skills for their future careers.
As a BSc Politics and Economics student, I was very lucky to approach the task of trying to secure a placement with a lot of guidance and support. In addition to the University's placement database where all opportunities with its +2,300 placement partners are advertised, former PTY students also take the time to share with second-year students their experience and wisdom. And the fact that Surrey was awarded 'Best University Placement' service at the National Undergraduate Employability (NUE) awards (2019, 2020, 2021) speaks to the quality of the programme.
Personally, I was blessed with the opportunity for the Department for Environment, Food and Rural Affairs (Defra) under the Government Economic Service placement scheme. For over 12 months, I experienced the life of a government economist which I would never have been able to in any module or inside any classroom. This experience has given me a range of transferable skills and definitely boosted my employability.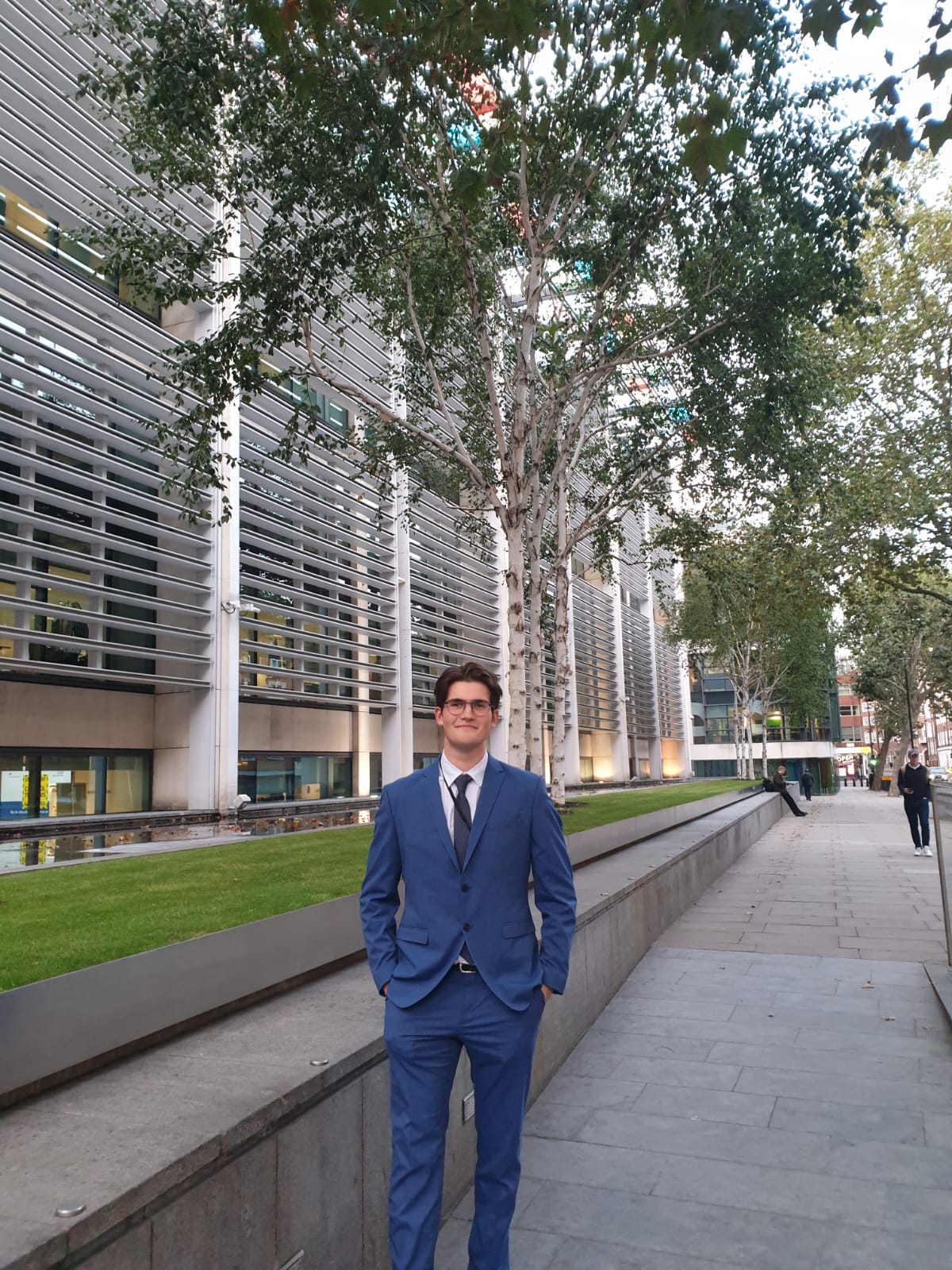 The Future
Ultimately, what Surrey has given me above all else is a sense that I am prepared. Like many others, I still don't know exactly what I'll be doing in the future. I don't have an exact career path I want to follow. And that is okay. And that is what we are told at Surrey. More importantly, we are prepared to embrace the future and navigate the post-University world.
Surrey's award-winning Employability and Careers team have given me the tools and opportunities needed to thrive in not just my career, but any career. And if you need some proof of their amazing track record, I think the fact that Surrey just recently won 'University of the Year for Graduate Employment' in the Times/Sunday Times Good University Guide for 2022 speaks for itself.
There are many reasons to join Surrey. There are many good things about this University and many of which I will miss in my life. But having the feeling that I am prepared to tackle the next stage is the greatest highlight I can share.