One of my favourite things about the University of Surrey is the amount of support that is offered. No matter the issue a student might face, there is always someone they can reach out to for help.
In this blog I will detail these services according to the category of support they offer.
Academic Support
Naturally, academic support and advice is at the heart of the University. There are many people students can reach out to with any queries.
Each student is matched with a member of staff who will be there for them throughout their degree. These personal tutors are the main source of assistance in terms of academic advice.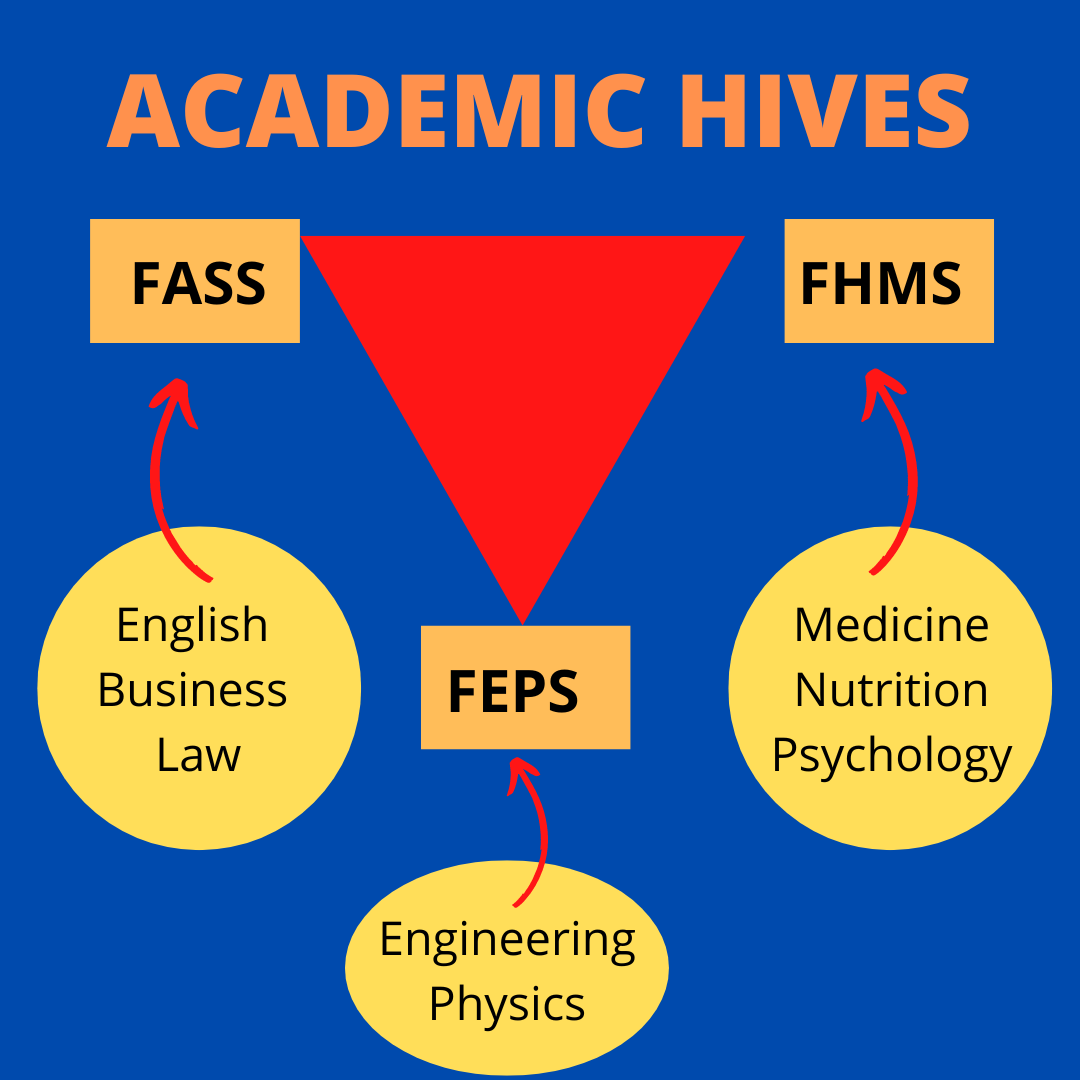 Moreover, there are the Academic Hives from each faculty, who can help with ECs (Extenuating Circumstances), timetabling issues, module selection, study exchanges, UKVI requirements and personal tutor queries. To find out more about what they can do and how to contact them, see here.
There is also the team from MySurreyHive who can be easily reached via email at hive@surrey.ac.uk or in person since they are located in the centre of campus next to the lecture theatre and library. They can assist with a range of topics, from student life, accommodation, fees, international student support and the future.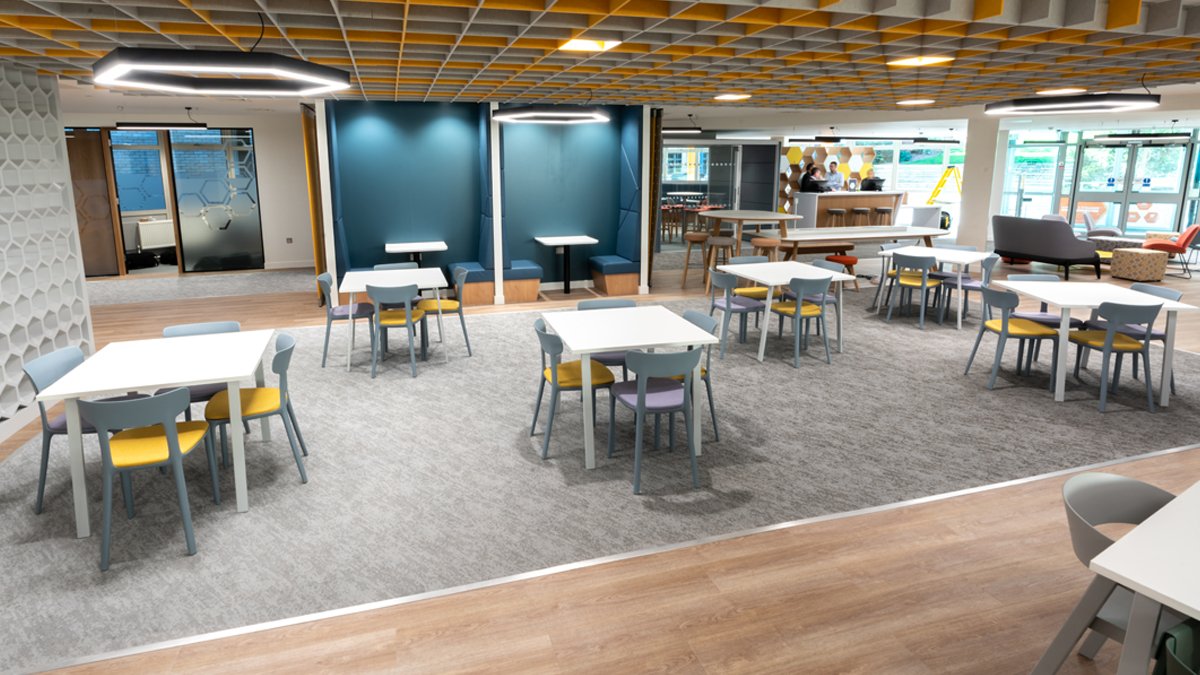 For students who require assistance related to academic writing or using English, there is the English Language Support Programme which can help with anything from lessons to assessments. It is not only free but open to all Surrey students regardless of faculty, level of study or English level. More information can be found here.
Wellbeing Support
The University of Surrey prioritises taking care of students' mental health and offers a myriad of services which they can use in case they need it.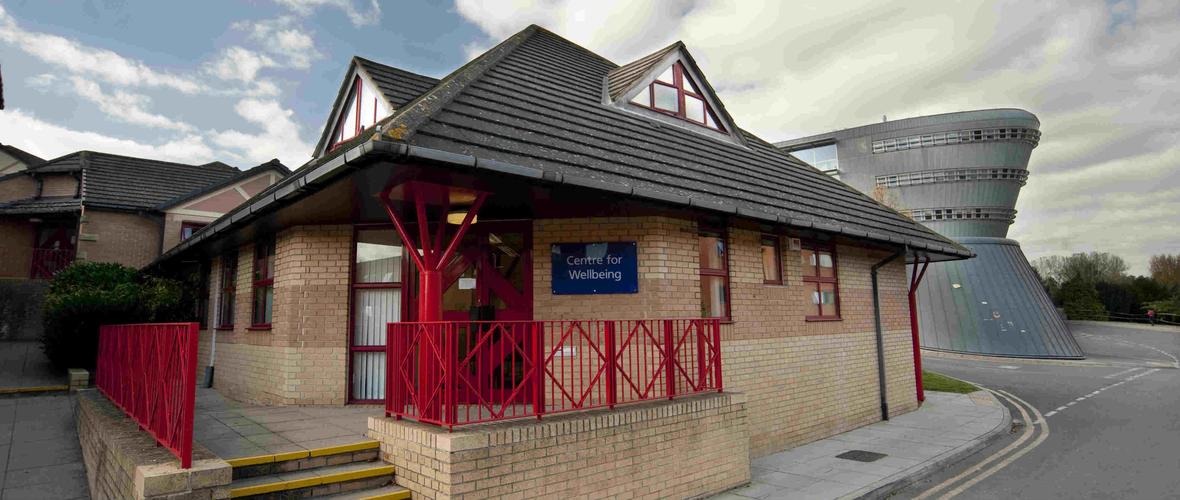 Most significant is the Centre of Wellbeing, located next to the DK building, where trained counsellors are available to talk to students via email at centreforwellbeing@surrey.ac.uk, by phone at 01483 689498 or in person.
There is also the Peer Support service which is run by students who work closely with the Centre and are trained to support fellow peers. Students can contact them via social media, email at peersupport@surrey.ac.uk or book a call through this form.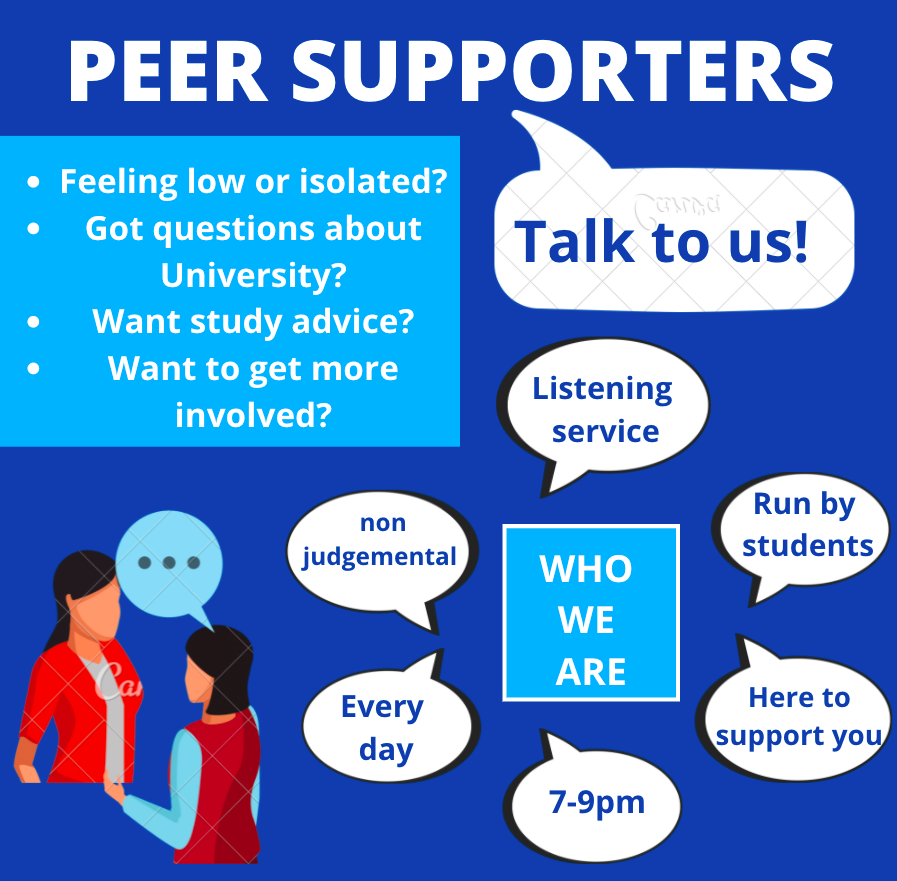 For students who suffer from disabilities or require further support, the Disability and Neurodiversity team can arrange for reasonable adjustments to be made to the teaching and assessments. They can be easily reached on the first floor of the library or via email at ​​disability@surrey.ac.uk.
In case of emergencies, students should contact Security at 01483 683333. They are available 24/7 and based on the reception at Senate House.
Employability Support
Whether one is looking to build their CV or find a part time job, the University is there to assist.
Students can book appointments virtually or in person with the Careers Team, who are based on MySurreyHive. These bookings are made through Surrey's employability platform, Pathfinder, and sessions can cover anything from CVs and Cover Letters to LinkedIn Profile or interviews. The team can also be reached via email at careers@surrey.ac.uk.
Importantly, students who are planning on going on Placement can find assistance with the dedicated Placement team and book longer meetings to discuss the different stages of finding a Placement. The team can be contacted at placements@surrey.ac.uk.
Furthermore, there are plenty of part-time positions at the University which students can apply for. Using Unitemps, a platform which advertises flexible and temporary employment to students, they can find work at different venues such as the nightclub Rubix or the pub Wates House; as well as roles like Student Ambassadors, Content Creators or Peer Supporters. For more information, see here.
Throughout my years of studying at the University of Surrey, I have always felt supported and encouraged by these dedicated services. I have learned that whatever problem or challenges a student might face, the University is there to help them. It is only a matter of finding the right people to support you.