Hi there! I'm Charlotte, a final-year psychology student here at the University of Surrey. In this post, I share what my life is like as a Surrey student who both studies and lives here!
Routine
What would a typical week of classes look like for me? Well, my week is usually made up of a mix of lectures, seminars and workshops spread across the week. The rest of my time during the days is there for self-study, where I can use this time how I like, whether that be catching up on lecture notes, doing reading in preparation for seminars or working on assignments. During these times, I like to go to the library, as there are plenty of spaces to work independently, but also spaces dedicated for group study! I also like places such as the Hive, Spark and Nest, especially when working with friends.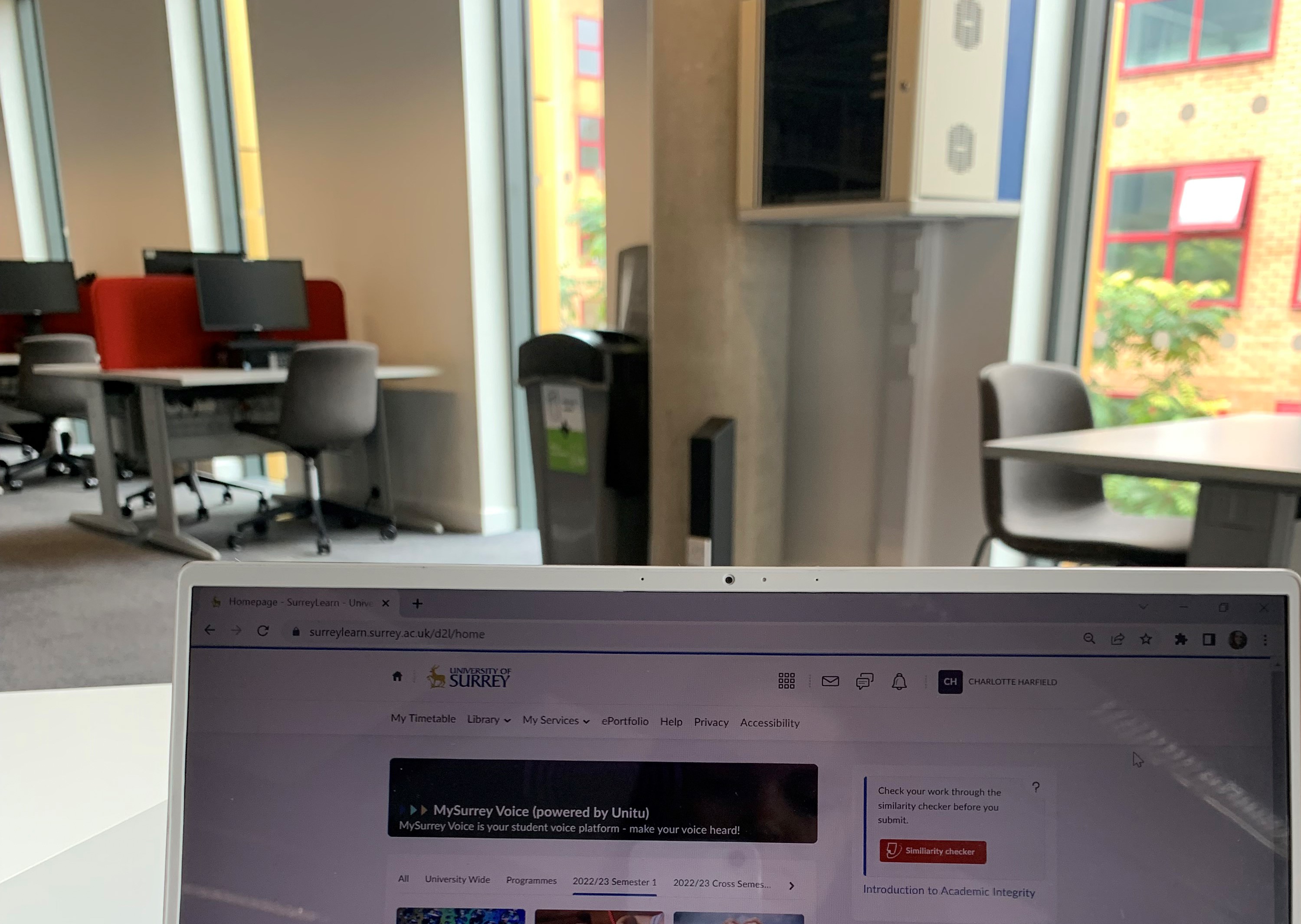 Professional Training Years
Something I believe Surrey really strives at is the opportunities they offer for students like myself to really enhance their university experience. This includes the Professional Training Year offered with many courses, which is a year you can take between your second and third year of study where you work in an industry related to your degree to gain work experience. When searching for my placement year, I found the uni to be extremely supportive in the application processes, as the careers team offers workshops and appointments on CVs, cover letters and interview skills! There is also a portal called Surrey Pathfinder which advertises a wide range of placement opportunities, as well as graduate schemes and other jobs.
Opportunities
There are also many many other opportunities available to get involved with, including part-time work as a student ambassador, or working as bar staff at the on-campus nightclub Rubix. There are also several voluntary opportunities, such as being a course representative or a part-time officer for the Students' Union. The Surrey Volunteering website also has lots of voluntary roles both on campus and within the local area, so you are never short of opportunities to explore!
Clubs and societies
Something that I was really excited to try at uni was societies. These are a fantastic way to meet new friends, as well as keeping up a hobby or trying something completely new! There is everything from music to baking, chess and even a Rubix Cube Society! Surrey also has a huge range of different sports clubs as part of Team Surrey, which offer both social and competitive sessions to cater for everyone. I'm a member of the Surrey Dance Squad, and I've loved being a part of the competition teams, participating in the open classes and performing in a variety of shows! I'm also now a member of the committee too, where I'm fortunate to run my own competitive tap team.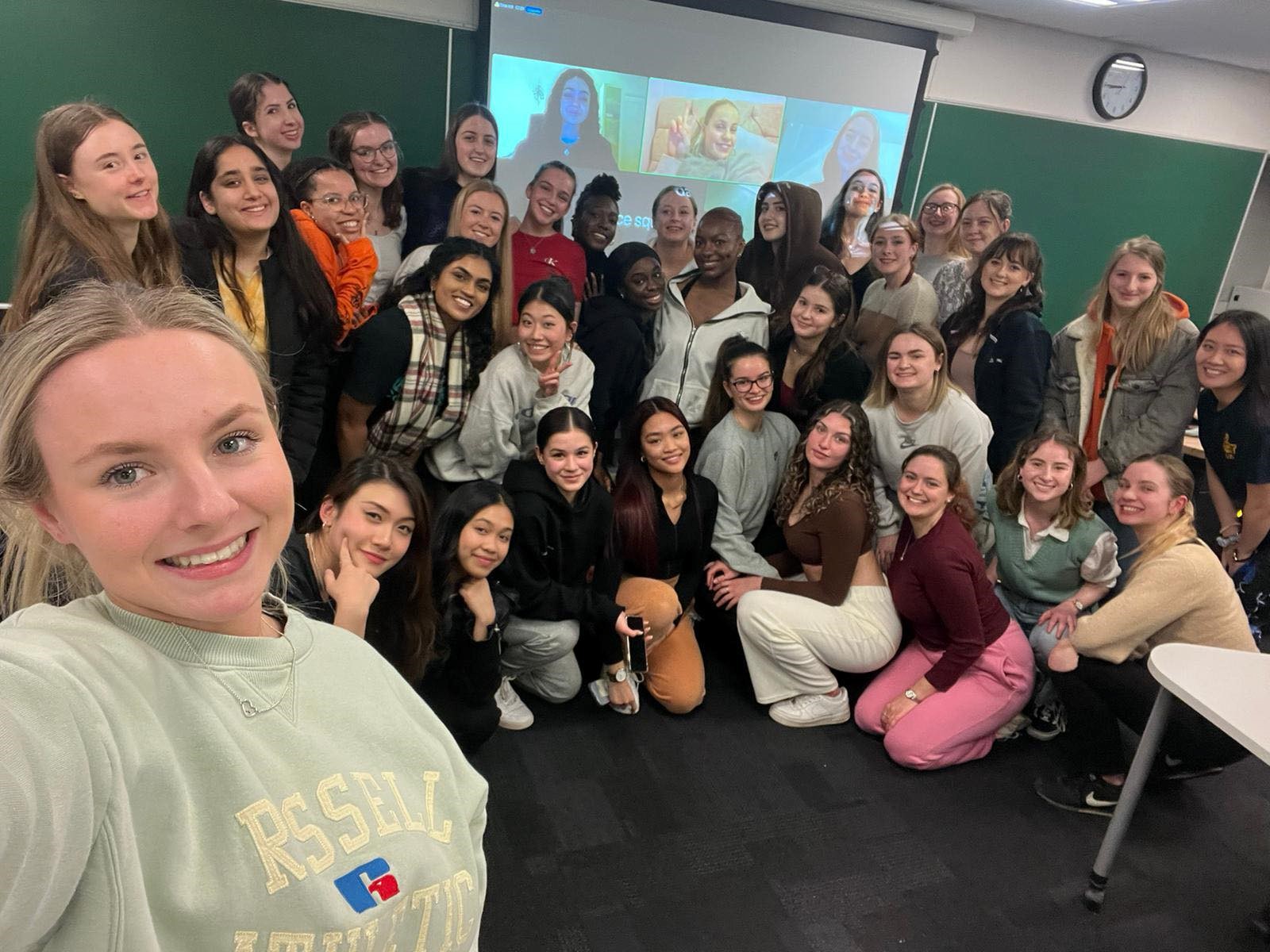 Surrey Sports Park
Talking about sport, many of the sport societies train over at Surrey Sports Park (SSP). SSP has amazing facilities, including a gym, swimming pool, studios, squash courts and a huge sporting arena! It is a big hit with many students, especially since it's very close, being just a 15-minute walk from Stag Hill campus and right on the doorstep of Manor Park campus.
Life in Guildford
Guildford is such a lovely town to be a student in! Nothing is really too far away to get to, with most places being a walk, cycle or short bus ride away. The town centre is around a 10/15-minute walk from Stag Hill campus, and has a range of cafes, restaurants, bars, clubs and shops. I like to describe living in Guildford as "the best of both worlds"; you've got the bustling town centre as well as areas that are more quiet with beautiful scenery, such as the campus lake, the Mount or Stoke Park. Also, only a short walk away from the campus is the train station, which can take you into London Waterloo in half an hour!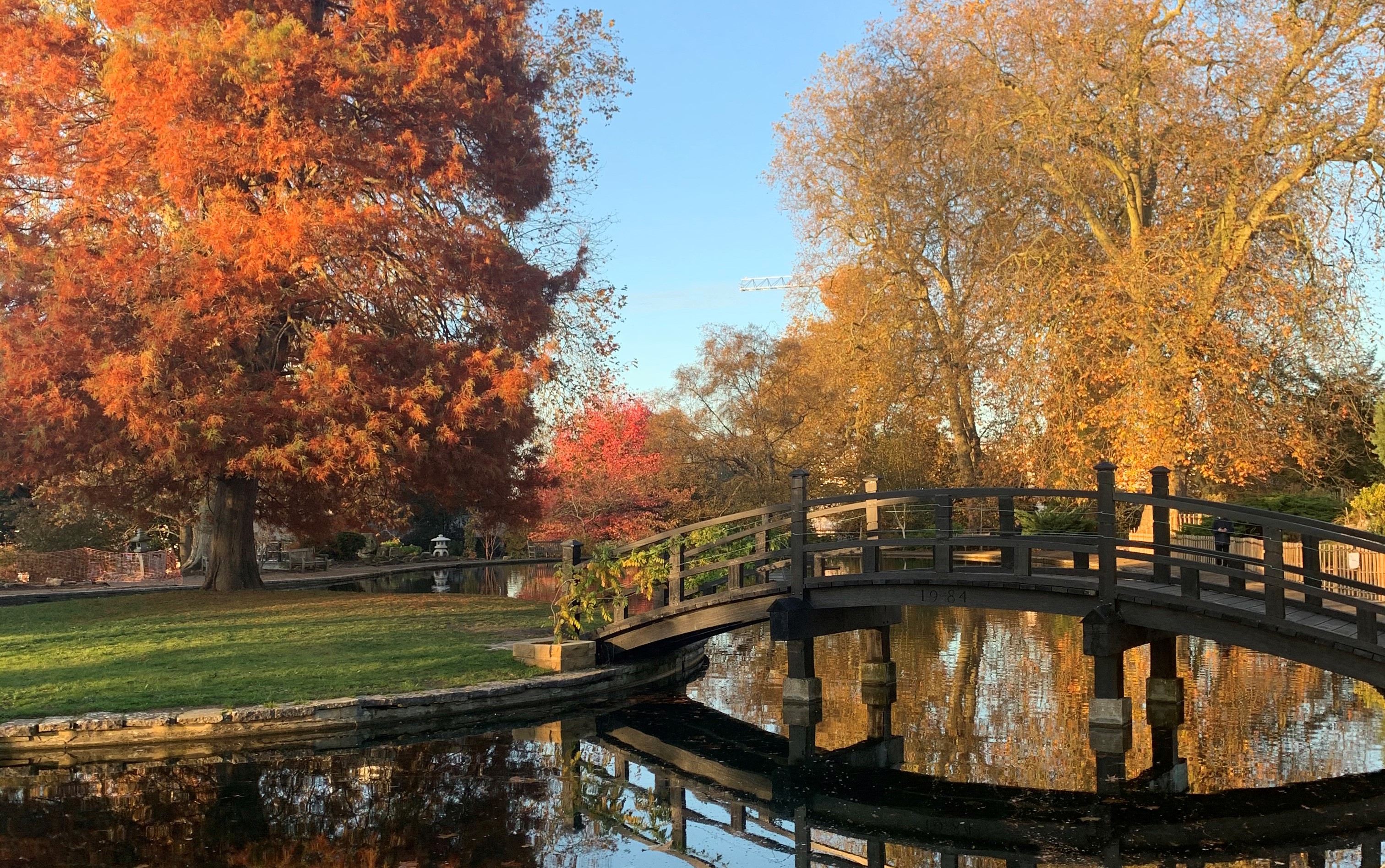 I hope this gave you insight into life as a University of Surrey student!