Studying at the University of Surrey is an amazing experience that will enrich not only your academic life and improve your prospects at your future dream job, but also provide an opportunity to establish social connections and make friends from all over the world. In this blog, I will be detailing a few reasons why you should choose Surrey!
Facilities
There is something special about our campus, perfectly located only 40 minutes by train to London. Walking around the hidden pathways and buildings, you feel at ease. Besides our beautiful lake, the perfect spot to sit and relax or have a picnic with your friends, there are trees and grass everywhere, making you feel like you are in the countryside despite being only a 15-minute walk into town.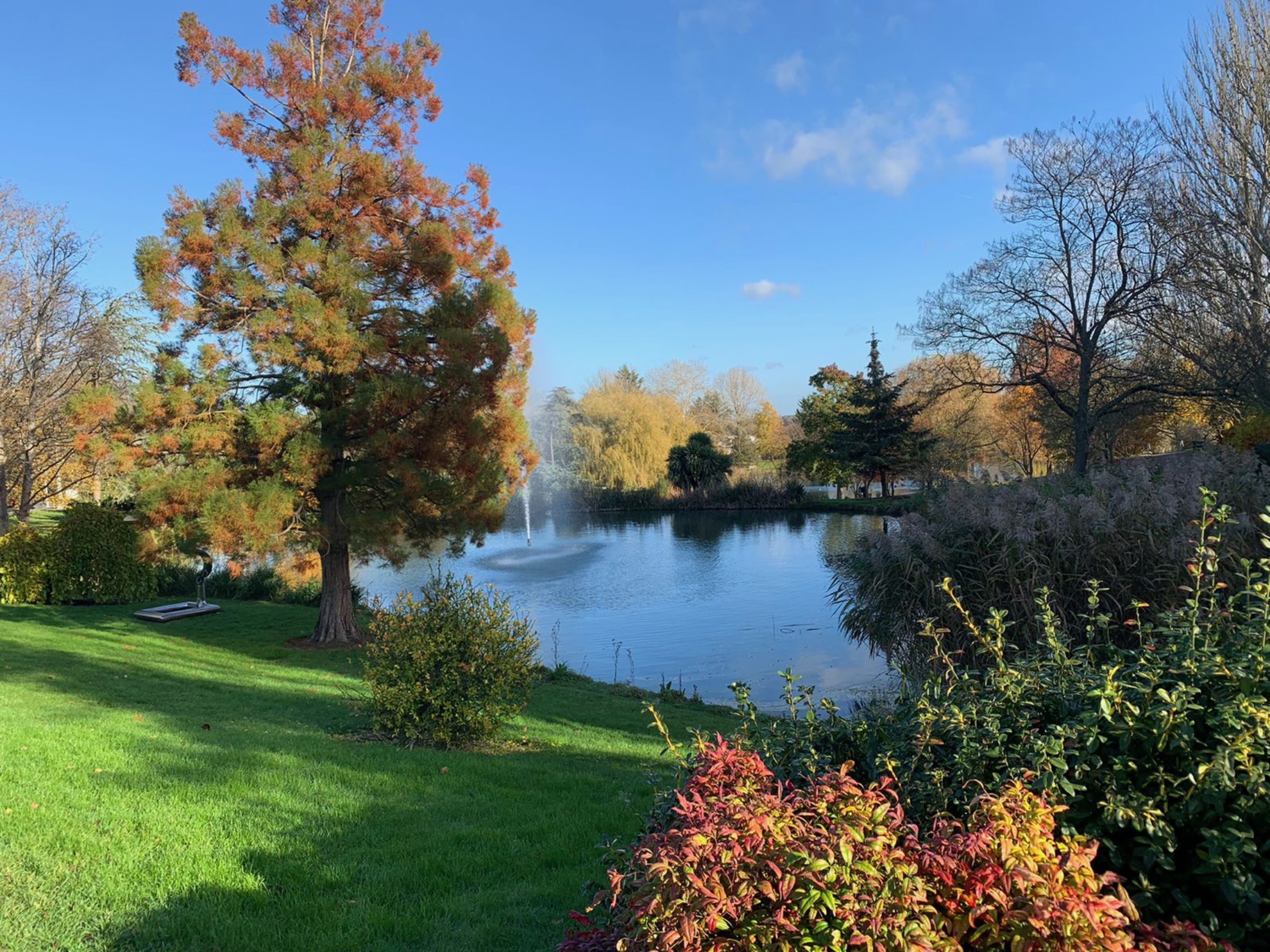 There are also multiple people and services on campus dedicated to supporting students. Situated in the heart of Stag Hill campus, MySurrey Hive is one of them, providing you with access to immediate support and advice on student-life related queries. There is also our Academic Hives, the Centre for Wellbeing, Library and Peer Support. For a more detailed description of support services, check out this video.
Speaking of accommodation, did you know that Surrey includes various types of accommodation to fit each student's preference? You can choose shared rooms, standard rooms, en-suites or even studios. The flats are modern and spacious, and the communal kitchens offer the perfect place to gather with your flatmates for movie nights or to cook together. You can find out more about accommodation services here.
If you stay at Manor Park campus, you'll be right next to Surrey Sports Park, the perfect place to go to the gym or practice sports. Reduced memberships are available to all students. And our medicine facilities close by are modern and functional, with a fully-equipped ambulance and interactive manikins that can move, speak and react.
Sports and societies
Social life at Surrey is never boring, with plenty of activities organised by over 100 clubs and societies, 70 of which include a free membership. Team Surrey is the heart of all sport and physical activity here, whether you are looking to represent the University in your sport, try out a new gym class or track your fitness activity. You can also join Pet Society's Wednesday dog walks, Disney Society's weekly movie nights or SAM (Surrey Anime and Manga) Society's anime sessions, plus many more.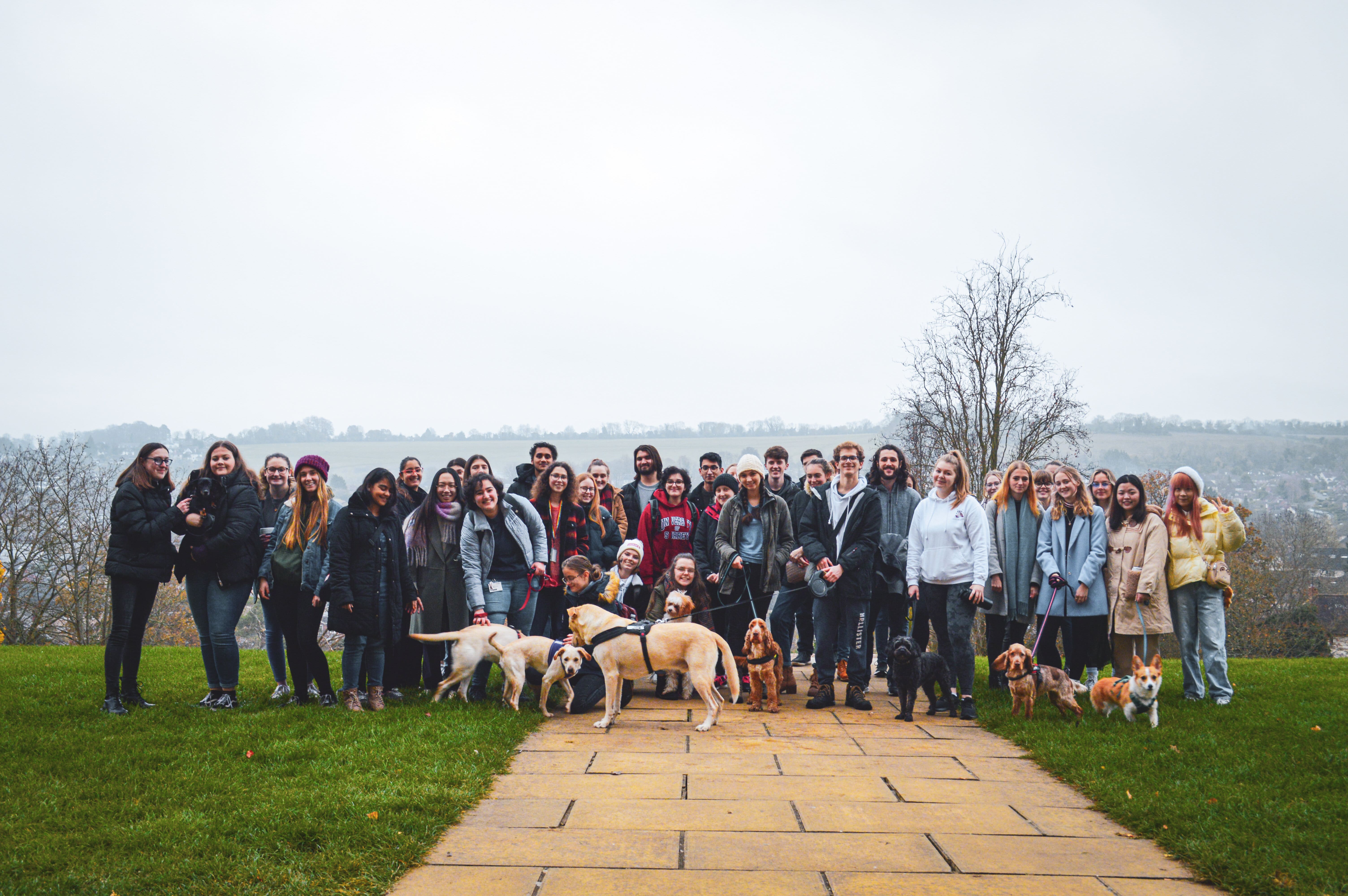 These societies not only offer an opportunity to make friends, but also to become more employable by joining a committee as President, Vice-President, Treasurer, Social Secretary, and other roles. Time spent in these roles, doing things such as organising events, counts as volunteering hours which can be added to your HEAR (Higher Education Academic Record). Even if you are not a committee member, certain societies like The Stag (University of Surrey's magazine), MAD Soc (Music and Drama), PhotoSoc (Photography) or Stage Crew can help you develop as a writer, actor, filmmaker and/or photographer.
For the whole list of clubs and societies, have a look here. For some guidance on how to actually join a society, check out this video made by our Peer Support team.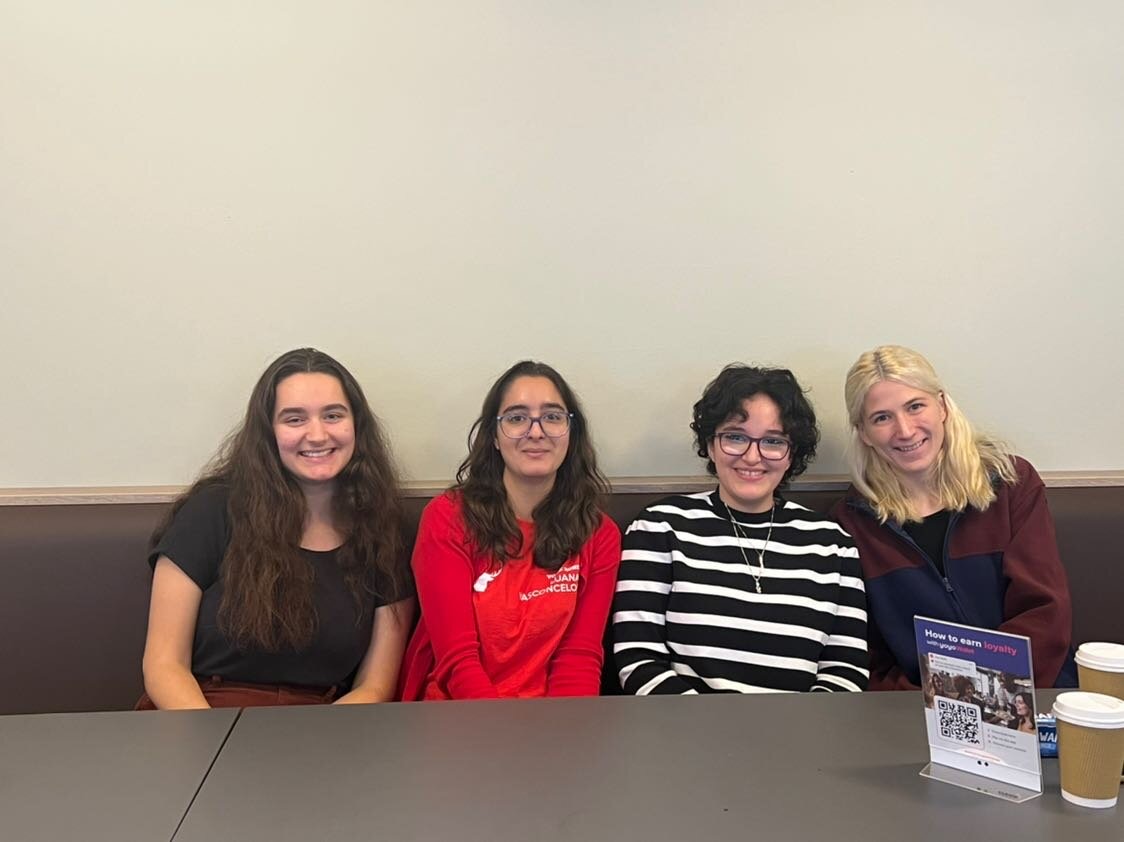 Opportunities
If there is anything you won't lack during your time at Surrey, it is opportunities, be it for personal or professional development.
There are plenty of flexible, part-time paid roles during your studies, such as working for the university's venues like Rubix, Hillside or Wates. You can also apply to become a Student Ambassador, Marketing Ambassador, TikTok Ambassador, Content Creator, Peer Supporter or MySurreyHive mentor. Surrey students have access to the Unitemps platform where you can find said roles.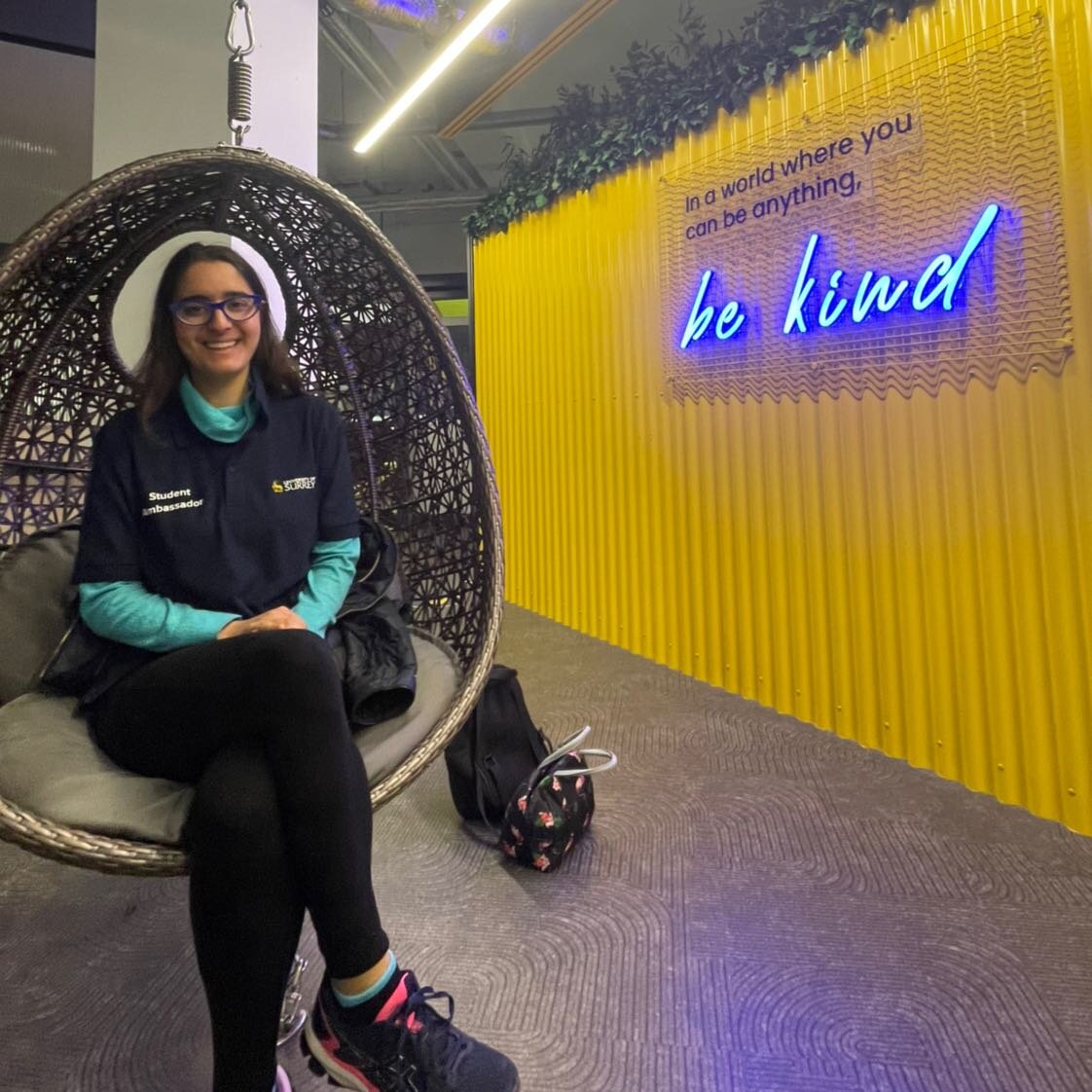 Many courses also offer a Placement Year before your final year, with the options to either go on a Professional Training Placement or Study Abroad. Both are a great opportunity to develop skills that will be useful in future job searches and experience something different.
Our incredible Employability and Careers team are available to answer any queries, and students can book sessions for anything from basic questions to CV/cover letter/interview guidance. They organise employer-led events and skills sessions to further support you. The University of Surrey has also created a platform for all your employability related activities called Pathfinder.
All of this means that studying at Surrey will enhance your chances of getting that dream job. Between employability, interpersonal and life skills you will gain during your studies, you will leave is feeling well-prepared for adult life. As Alastair McCall, editor of The Times and The Sunday Times Good University Guide, has stated: "In an increasingly competitive graduate jobs market, a degree from the University of Surrey opens doors."