Hey everyone! I am Paul Kuriakode, a second-year Physics student at the University of Surrey – one of the life choices that I do not regret one bit!
Why I chose Physics
Everyone asks me this question. I have no true valid answer, like physics; everything in physics can be disputed. On a more serious note, I chose it because the subject goes into depth about every theory created. What is better than studying how the world works as a degree? It allows me to develop problem-solving and analytical skills. I also get to experience Surrey's excellent facilities and be taught by Jim Al-Khalili!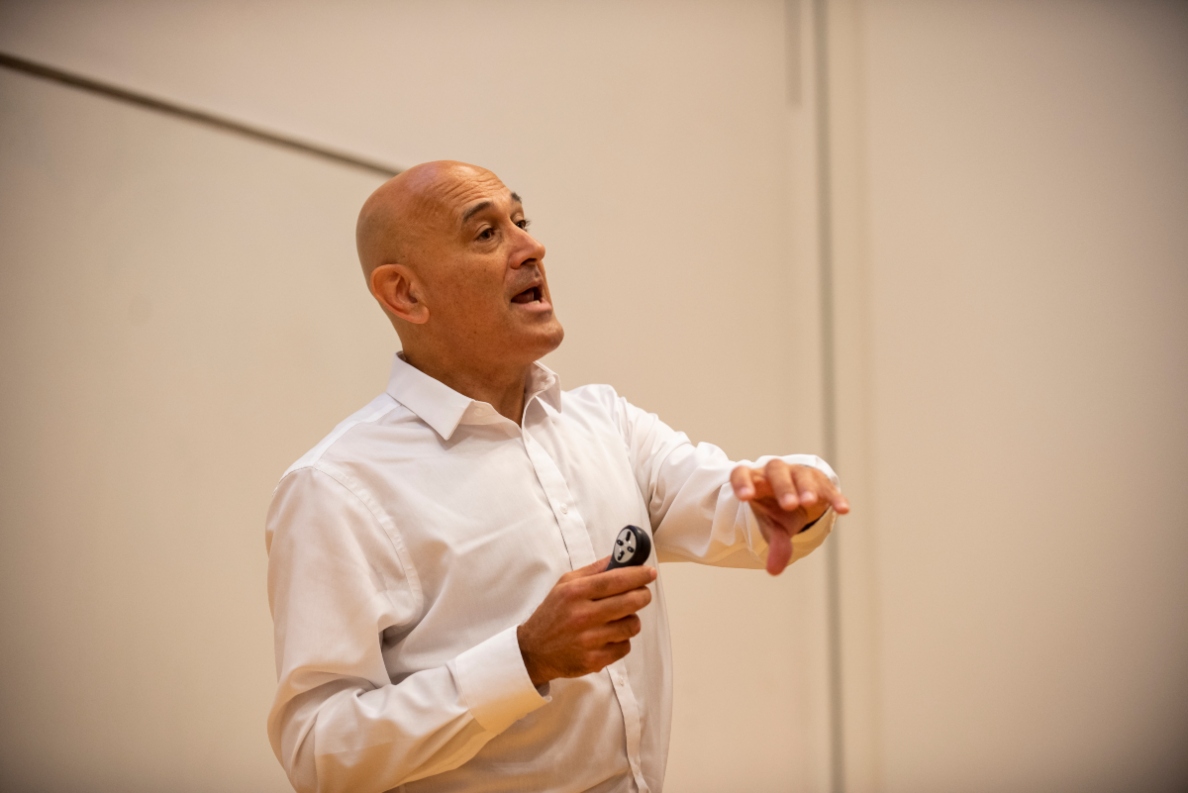 Day in the life
A day in the life of a physics student is always varied, but one of my favourite days is lab days.
Here is how a typical lab day goes:
Get up, do my daily routine and prepare for the laboratory work
Head to the lab where we get to perform experiments such as 'measuring the chaos of the universe
Head to Hillside with friends before lectures, as they have such a varied choice of food for lunch
After lectures, make a trip to the library to make notes and chill on Level 4
Spend the evening exploring the town, hanging out with friends, going clubbing at Rubiks and playing sports
The course has a structure whereby help is always available and easily accessible if you ever need any support. It also provides enough free time to join any of the multitude of societies and sports on offer at Surrey. For example, I am part of the Mallu Society which I am the President of, proving that it is totally doable balancing a Physics degree and extracurricular activities.
Top tips
Master the basics: The mistake that I made is trying to memorise complex problems, and this leads to the notion that physics is a difficult subject. I recommend that you understand the basic concepts and theories first to help you understand the underlying physics principles and the connections between each concept.
If you fall behind, prioritise catching up: If you miss just one piece of information, the structure can become shaky and unstable, which can make life hard for you all semester long. As such, it is important to approach physics with discipline to keep up with your assigned work.
Keep practising mathematics: Being the language of science, you cannot afford to ignore rusty maths skills. So, if you are ever struggling, keep practising and/or ask for help – your lecturer will most likely assume you have top-notch maths skills otherwise.
Study derivations: Simple equations can be derived easily whereas complex equations are to be derived and you need to know why.
Find out more
To find out more about Physics at Surrey, check out the video below and this link: https://www.surrey.ac.uk/department-physics