Choosing a host university
I moved to a small town called Castellon de la Plana, Spain, and enrolled at Universitat Jaume I, a university with which Surrey holds a student exchange every year. The University of Surrey has a range of universities across the world to choose from and they were great at helping me decide on where I wanted to go and what I wanted from my experience. They also made the application process and communications with the host university as smooth as possible; it was just a case of saying 'yes' and I had a place on the study exchange.
Finding accommodation
The next steps were finding accommodation in my new town. Finding accommodation while not being in the country was a little daunting but luckily, my host university provided lots of useful information on how/where to find accommodation. There is usually the opportunity to spend the semester in student accommodation, but I was able to find a flat through an advert posted on the university's website. They had a webpage where current students could post about spare rooms, and that's how I found mine! It was super simple, and I didn't even need a guarantor. Accommodation is super cheap in Spain too; I paid €275 (£240) per month for a beautiful and modern flat that was centrally located and only a 20-minute walk, or 5-minute tram ride to the university. There was also the chance to participate in a homestay where you have a host-family and are completely emersed in the language and culture.
Making friends
It was such a new experience living in a country where the sun shone year-round, the temperature never dropped below 18 degrees even in late December, and the beach was only a tram ride away. I flew over a couple of weeks before the semester began and by the time classes came around, I'd mingled with too many new faces to even count. There was a Whatsapp group chat for all the Erasmus students which was a great way to meet people in the early days; all it took to meet new faces was a simple 'yeah, I'll join' text to all the beach trips, travel opportunities, and evening drinks. I found it difficult at first to come out of my comfort zone and arrange to meet complete strangers at the beach, but it was so worth it after creating amazing and life-long friendships. It didn't take long before we'd created a group of about 10 of us who remained friends for the entire semester.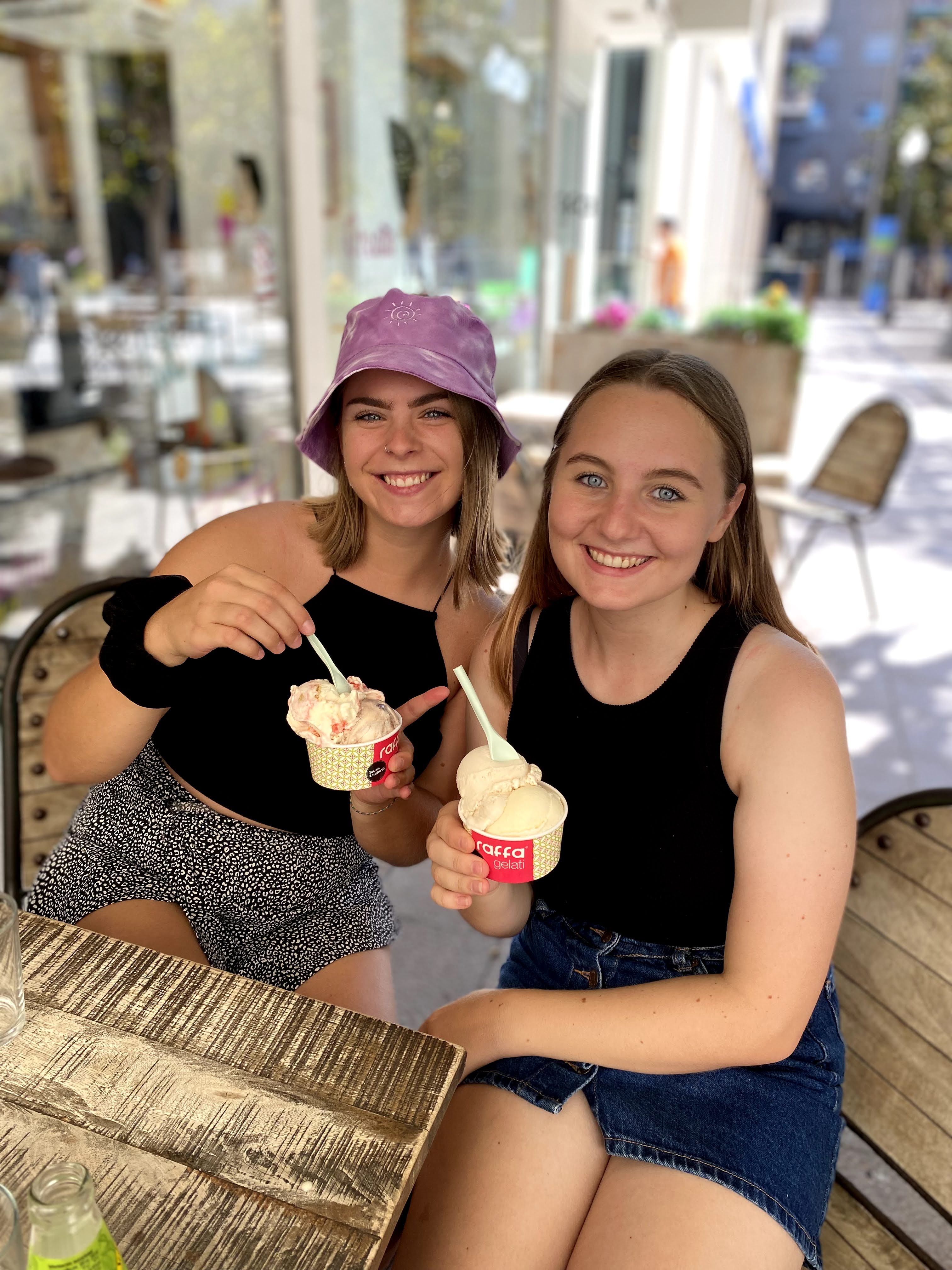 Travelling Spain
Moving abroad seemed to inspire my passion for travel so before I knew it, I was out exploring further afield than my little town in Valencia. I was soon booking train tickets to cities all around the country and top of my bucket list was Barcelona! I was lucky enough to visit in October 2021 with other Erasmus students, who I'd met a couple of weeks beforehand. Little did I know that they would become my best friends and travel companions for my entire Erasmus year! We spent the next five days tasting so much good food, visiting the famous Sagrada Familia, and hiking to sunset viewpoints above the city.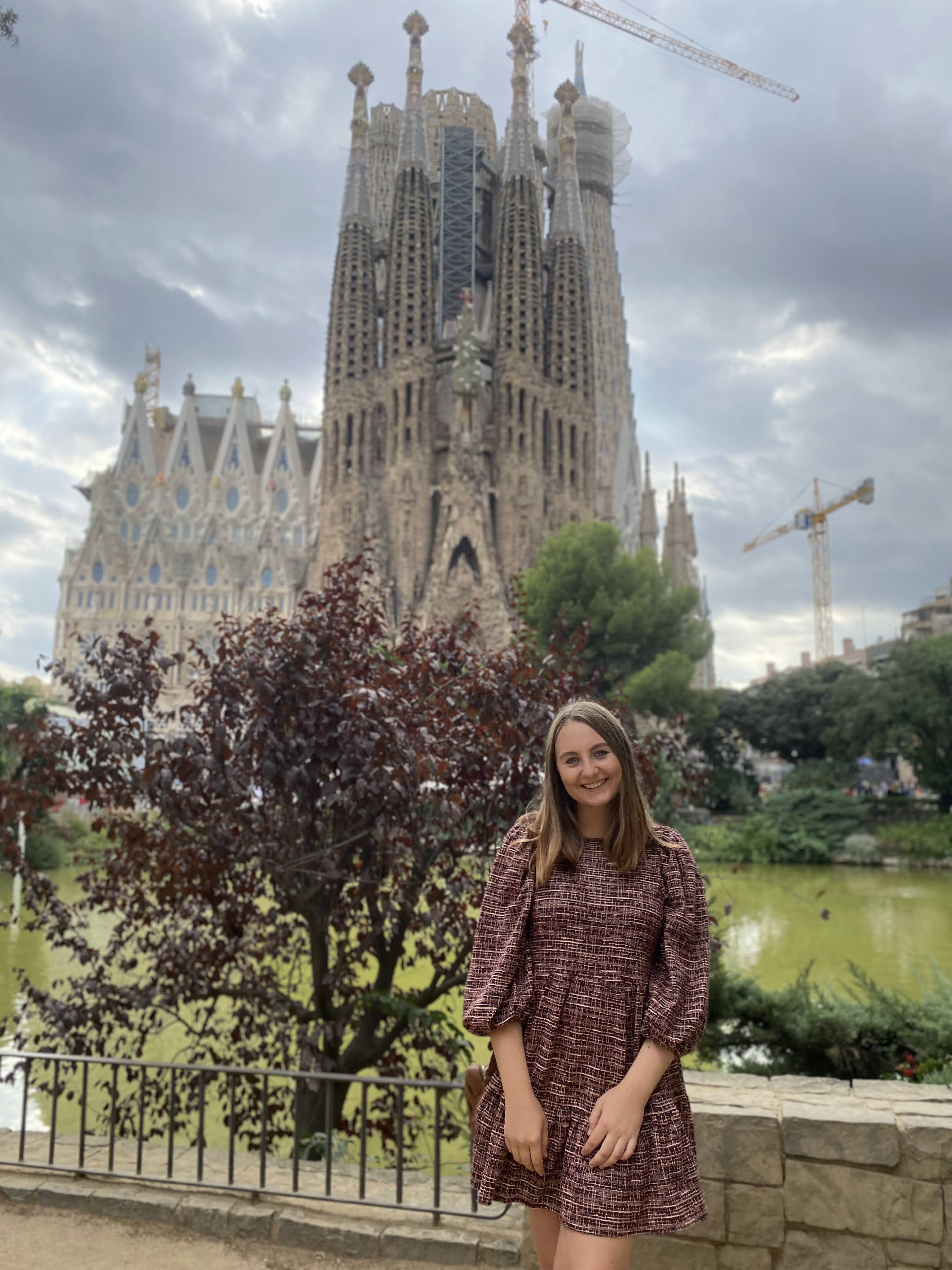 Tips
Pick a location that suits your style – I chose a quiet beach location because I thought I'd be overwhelmed moving to a big city abroad, but I also wanted somewhere that was well-connected so I could explore the rest of the country at the weekends or during the holidays.

Sort your visa early – this caught a lot of people out during my placement year. There are so many documents to organise for your appointment and it might not go to plan the first time around so give yourself enough time to make mistakes.

Be confident in yourself – push yourself out of your comfort zone and be excited to do something new and meet new people. This would be my number one recommendation as the last thing you want on your semester abroad is to feel lonely, or that you didn't make the most of your time.