As a student midwife, life can get very busy! One thing I was worried about before starting the course was that I would have to say goodbye to my social life. However, I really want to encourage prospective students who want to join the midwifery programme at Surrey that this isn't the case!
So here's a snapshot of what my week looks like as a student midwife at Surrey, during theory time: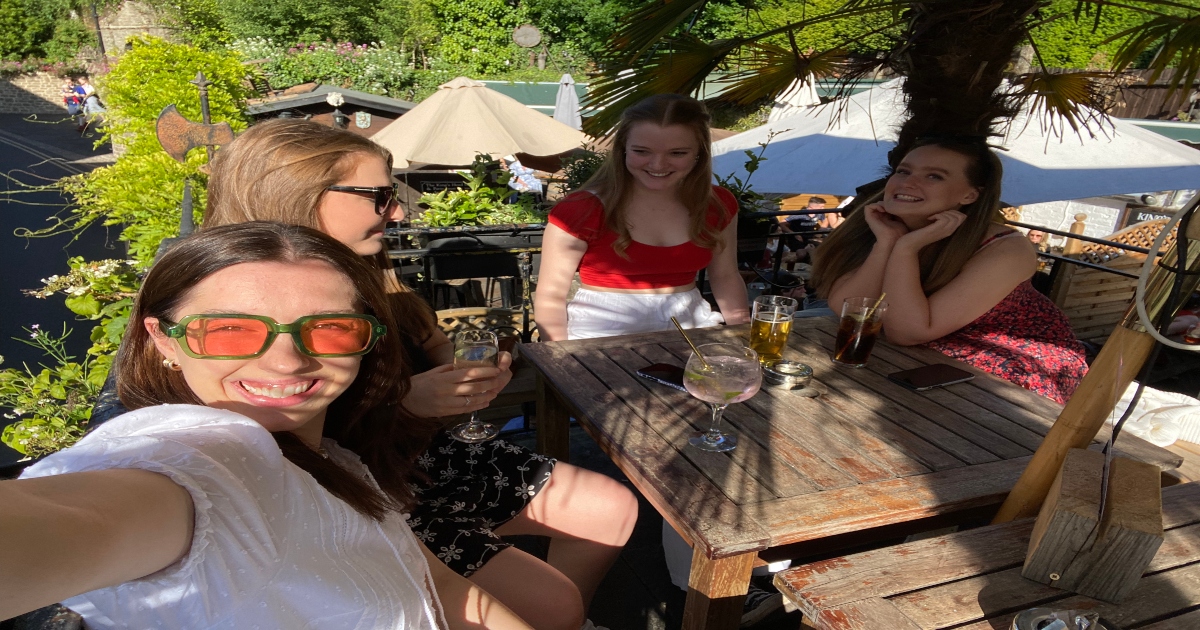 Monday:
On Mondays, I like to treat this day as a 'sort my life out' day! I re-stock my meds, fill my car up with petrol, and do my weekly food shop at the big Tesco nearby. I would always encourage other students on the midwifery course, that no matter how much work you have to do, always have a day where you have a couple of hours to get organised again for the week.
I also use Mondays to study for a couple of hours. I will sit at my desk and make my way through all the preparation work Surrey has set for the week ahead. In the evening, I will chill with my housemates, watch Love Island or a murder documentary, and make myself dinner and prepare lunch for the next day.
Tuesday:
It's usually a busier start to the day on a Tuesday, as Tuesdays are university days for me! My housemates and I all rush our way to the Kate Granger building for 09:00 dor a day full of learning. From 09:00-17:00, we have a full day of lectures and maybe some simulation learning. These can be the most draining of days, so something that I make sure I do is when uni finishes is not doing any more work that day. Usually, the girls and I plan a fun activity to distract ourselves and unwind, or I go for a walk to get some fresh air and stretch my legs!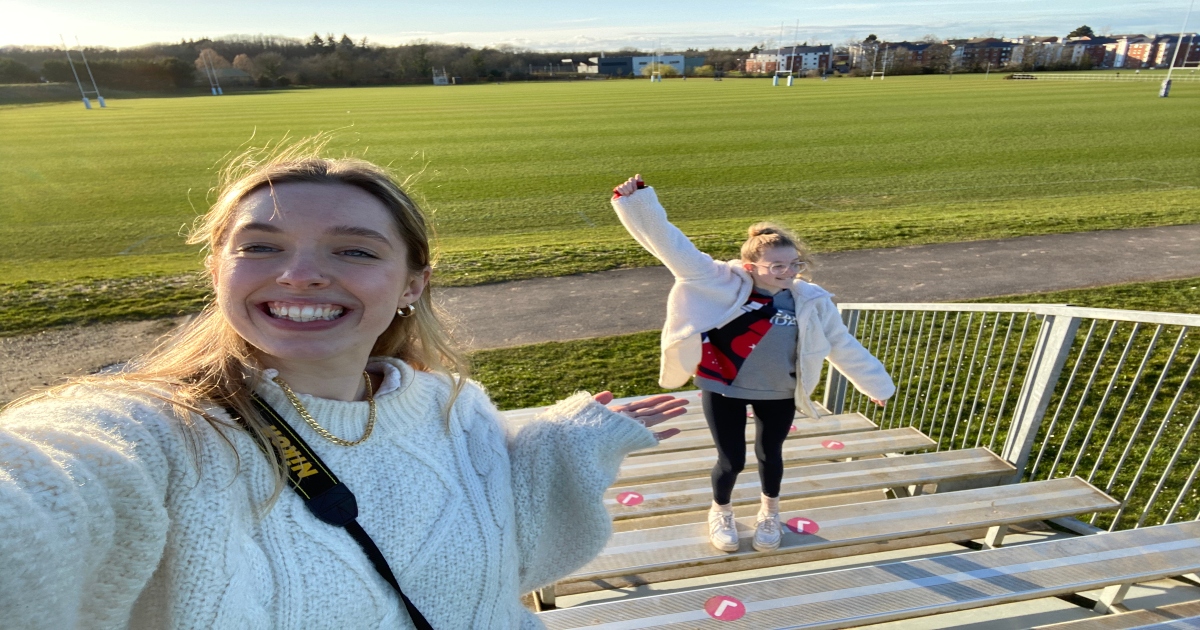 Wednesday:
Similar to Mondays, I usually dedicate this day to carrying on studying.
Sometimes I will have an academic tutor meeting for an hour to help with any assignment work I may have. Since I am a student that has dyslexia, I am able to apply for learning support through my student finance! Being approved by the learning and disability team means I am eligible for tutoring sessions, an hour a week, to help with anything I may need. I couldn't recommend enough other students that have learning difficulties to apply for this. It's been such a relief for me and has helped me with my academic work so much! If you aren't eligible to apply for learning support, don't worry! Surrey offers academic support as well. At the library, they have an area dedicated to helping students with all sorts, such as planning essays, referencing, and making sense of an assignment brief. They also run workshops on all these areas of academic work too. You can sign up for academic support sessions easily online. My friends and I have used this support many times and have always found it so helpful!
After a good few hours of studying, I will put my laptop away and most likely go to the gym. I always find getting my heart rate up and getting a sweat on is the best way to work off any stress that may have built up when studying. After the gym, I'll come back home, make dinner and chill and chat with the girls in my house.
Thursday:
Thursdays are very similar to Tuesdays – another 09:00-17:00 university day!
Friday:
The day we all love! Similar to Mondays and Wednesdays, this is another day where I spend a good few hours studying! But once all studying is done for the day, at around 16:30, I always make sure the laptop goes away and a good alcoholic beverage comes out! If most of the girls are home for the weekend we will organise to go out for the night. I love going to Five and Lime or The Kings Head for some drinks! Five and Lime is a funky little bar that's always packed and has great music playing, I recommend going on Wednesdays. Doubles for singles!! And then the Kings Head, my dream pub! The outside area is so cute and well-decorated, and its always a good time.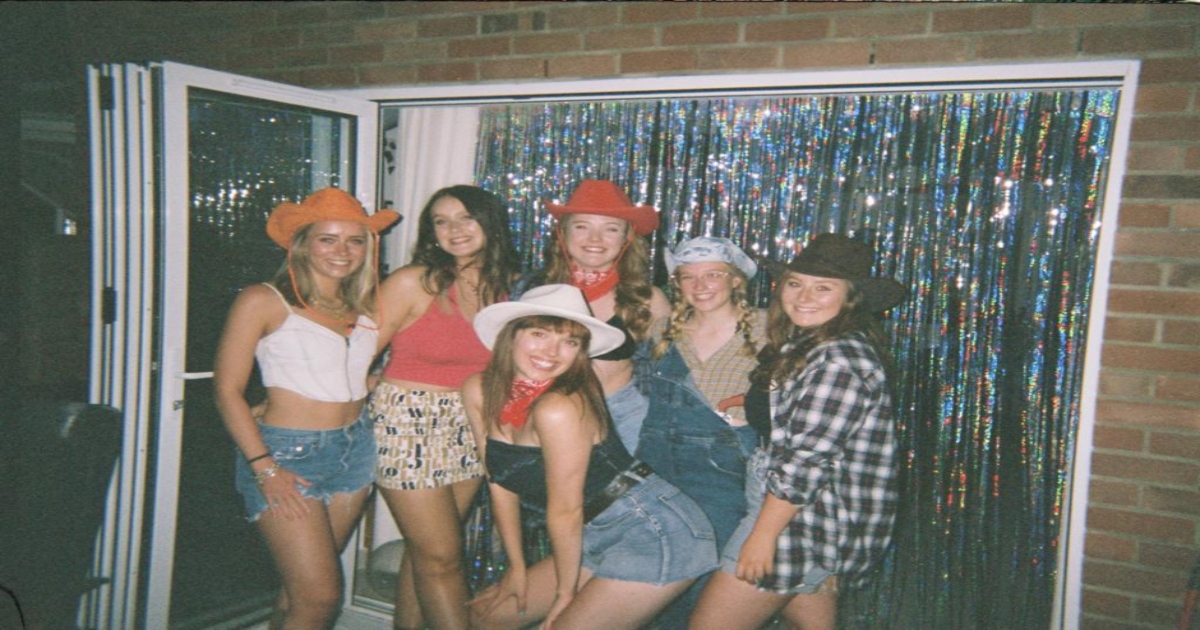 Saturday:
When Saturday comes around, I usually take it easy. I do a little bit of work and sometimes prioritise any assignments that have been set. Sometimes I clean my room and bathroom. Or, if the girls and I are hungover, we usually like to make a big fry-up in the morning to help cure our poor heads. Sometimes we go into town to browse the shops or go for coffee. My guilty pleasure is always going for a coffee in town. There are so many cute coffee shops in the Guildford town centre! Coffee culture is my particular favourite or Esquires… I CAN'T CHOOSE!
Sunday:
The day of rest. I love a Sunday! In the morning I usually go to Hillsong Church in the town centre, and then, if I haven't already bought myself a coffee for that week, I'll treat myself and go get some lunch and a coffee at Coffee Culture. They do the best cranberry, bacon and brie paninis. You have to go try it!
Then I will come home, get my comfies on and plan the week ahead. I get my emails up, open up my diary, stand in front of my big wall planner, and make sure I have all the information and times written down. Being organised on this midwifery course is my number one top tip! You'll thank me later!
And then, as you've probably guessed, in the evening I will chill and relax with my best friends. I don't know what I would do without my best friends. I have found it so helpful to be able to chat with them about life and uni struggles, as I always feel a little bit lighter and happier after spending time with them. Always make sure you have someone you feel comfortable talking to about anything that's weighing on your mind.