Are you wondering what student life at the University of Surrey is like? As a first year student studying Business Management, I have had the chance to explore the University in quite a short span of time due to how close-knit, friendly and easily accessible it is.
Facilities
MySurrey Hive is the first place I would recommend visiting because they have such a friendly team who can provide you with access to immediate support and advice on student-life related queries. They also have several open seating areas and pods for students to carry out informal study, or even meetings with University staff and mentors. I personally find the space really relaxing and perfect for catching up with friends after a long day.
The library has 5 floors of study spaces that are catered to meet your individual learning style, from silent study to group work areas and access to many computers. I usually go to the library to study during exam periods so that I can reduce my distractions and maintain a focused mindset. The library also has a Learning Support Services team who are available to support you with anything from academic skills to specific learning differences in order to help you achieve your learning potential.
Careers Support has been an important aspect for me when I was choosing where to go. Surrey's award-winning Employability and Careers team have access to various resources that you need to start building your career, from finding jobs to CV and interview support to career fairs being held numerous times throughout the year.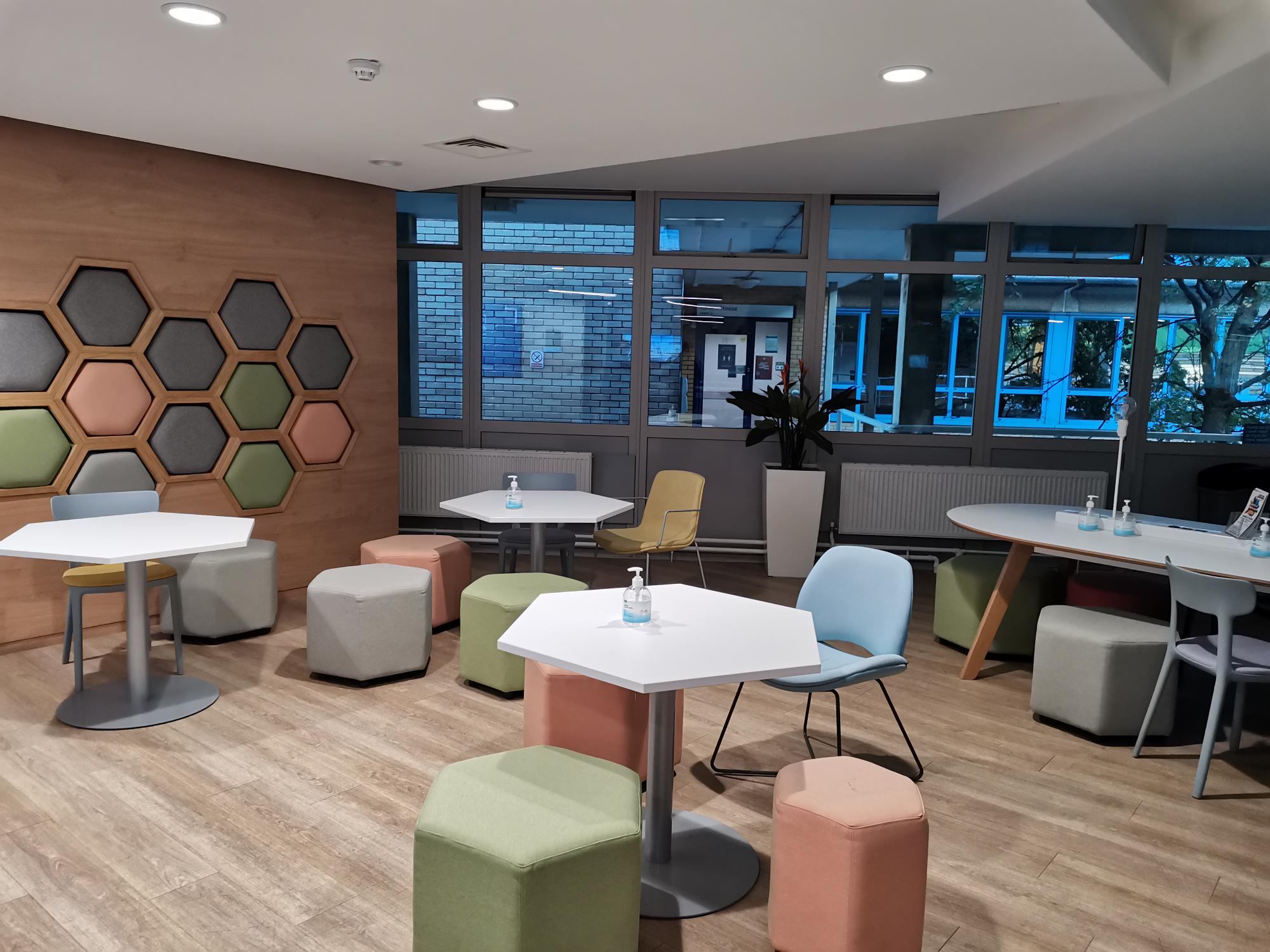 2. Making Friends
Like most freshers, I was worried about making friends, especially after moving to a new city, away from my parents, all by myself.
But now looking back, I have had the chance to make friends every day. I got to meet people in a number of ways: my flat mates, students on my course during lectures and seminars, during my time studying an extra co-curricular module as part of the GGA award and working part-time as a Student Ambassador for the University.
These opportunities have allowed me to make friends who come from different cities, backgrounds and courses and even year groups. When I have found it difficult to keep myself motivated, I have turned to some of these friends who have been so supportive. I really cannot imagine my life without them now.
There are so many things to do with friends here at Surrey to suit all interests. If you're into clubbing, we have our on-campus club, Rubix, or you can head into town for a fun night at Casino, Popworld or Thirty3Hz. And if you're into more wholesome activities, we have so many beautiful local walks and activities for you to choose from.
Societies and sports
The University is focused on high-quality teaching and excellent student experiences which has helped Surrey break into the top 10 in the National Student Survey for student satisfaction in 2022. There is a huge range of sports and societies on offer at Surrey to suit all interests and passions – American football, boxing, table tennis and volleyball, to name a few. You can also find a whole range of societies from craft to LGBT+ and musical theatre to video gaming. You can find out more about our sports and societies here.
Students living on Manor Park can find Surrey Sports Park within a 5-minute walking distance, where the £36 million facility offers something for all, from gym users to elite athletes and social sport enthusiasts to fitness class lovers.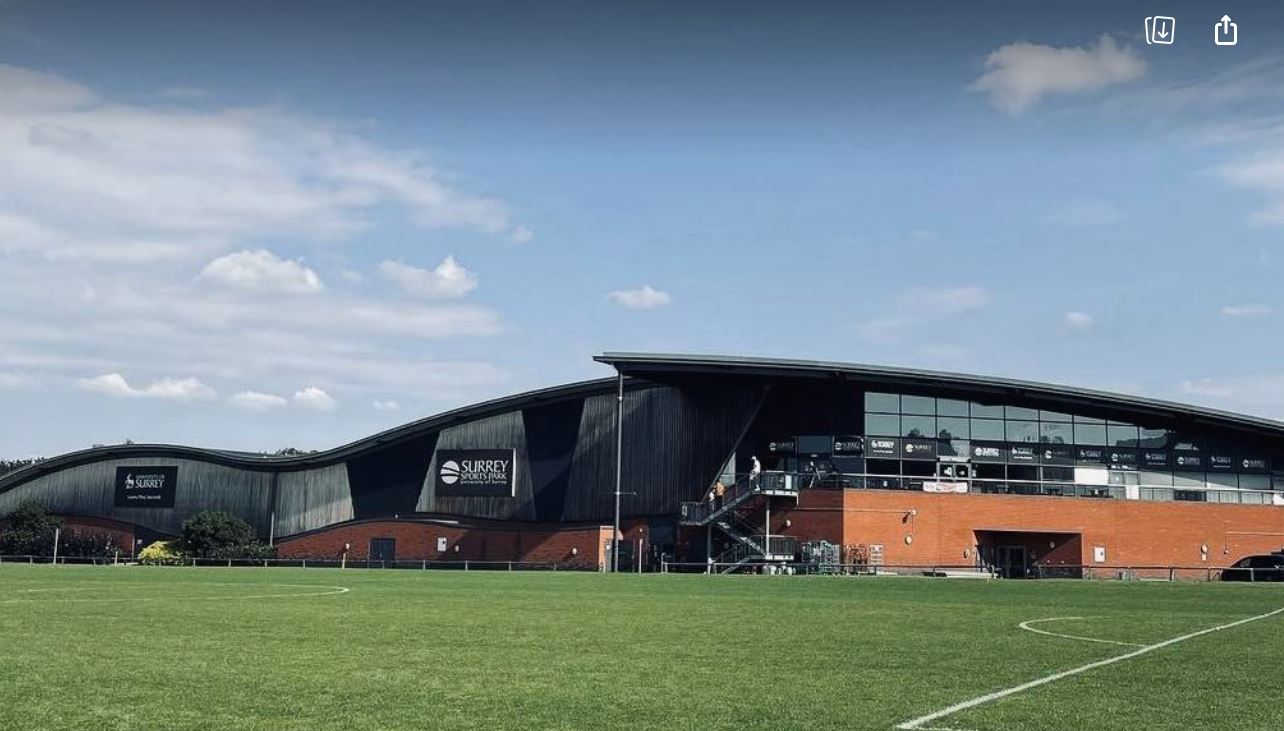 Volunteering and part-time work
I like keeping myself busy and making the most of my time but also meeting new people, so working as a Student Ambassador at Surrey was the perfect opportunity for me. This is a part-time role which will give you a great sense of achievement because the work that you do contributes to the widening participation department which aims to increase students from underrepresented areas and backgrounds into accessing higher education opportunities. It is a great way of getting experience for your CV whilst also earning money too!
Additional qualifications/opportunities
There are some other ways you can boost your CV and broaden your skillset.
One way is the IKEEP training programme which is free and open to students from all faculties and levels. It consists of 8-10 hours of training that can be done remotely in key areas such as business models, problem solving and effective communication. Once you have completed the training, you will get the chance to apply for a group project and upon completion you will receive a £450 stipend. You can sign up here.
Another opportunity is the Career Mentoring Scheme where you get paired with a professional mentor who can help you with career planning, expand your knowledge about the working world and build soft skills such as communication. Since November, I have been paired with a mentor who works at Coop and she has been supporting me to increase my commercial awareness skills. Excitingly, she has offered me the opportunity to shadow her for a day in the office! I would highly recommend this opportunity to anyone seeking guidance from an experienced professional to help you achieve your career aspirations.