Hi! I'm Amy, a final-year Veterinary Medicine student at the University of Surrey. 5 years ago I was in the same position you were!
Firstly, a massive congratulations on receiving your offer; well done on all of your achievements so far. As excited as I was to be starting University, I remember worrying about whether Surrey would be the right fit for me and whether I would struggle studying or making the adjustment to higher education. If you're feeling the same, don't worry, it's completely normal!
In this blog I'll be telling you about my experience living and studying here at Surrey after receiving a contextual offer which hopefully will answer some of the questions you might have.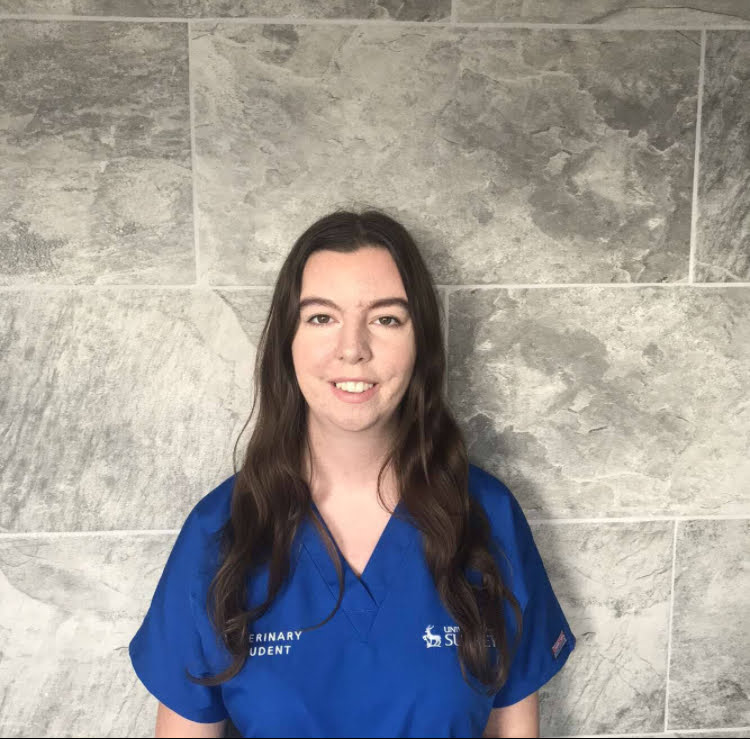 The contextual offer scheme gave me so much support when transitioning into higher education. Receiving an offer for lower grades really took the pressure off at college and allowed me to perform to the best of my ability. The support in terms of making offer days and interviews accessible also made the whole process of applying to University a lot more enjoyable! I was able to attend events where I saw what it would be like to be a Surrey student without having to worry about the impact it would have on my family. It also meant a lot to me that Surrey took into consideration my personal circumstances and saw me as an individual, not just a candidate. In my experience, this was very unique to Surrey.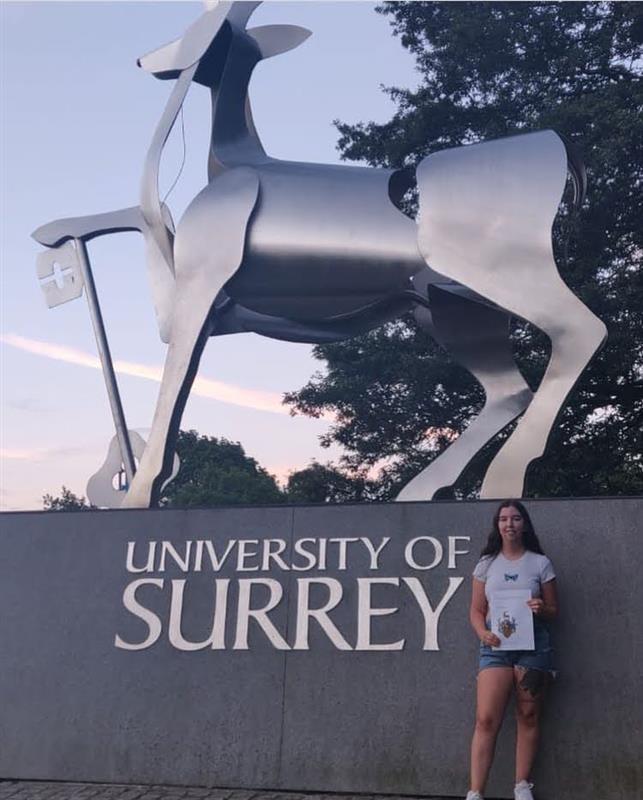 You'll also be able to access the transition programme where you have the option to attend events, webinars and have your own mentor who is a current student. Being able to speak to someone who was in the same position as me just a year before was amazing. I could ask so many questions and feel really reassured that I knew what I was getting myself in for. We talked about everything thing from paying for accommodation, to joining societies, to what people wore to lectures. It made the transition to University so much easier. Being a mentor myself, we really love sharing our top tips and experiences so definitely make the most of this!
The support at Surrey didn't just stop once I moved into student halls – there are so many teams dedicated to helping you in so many different ways. Everyone I have spoken to has been non-judgemental, friendly and offered practical support. Money has always been a big worry for me and the money support team here at Surrey are truly amazing! I've also had support from the disability and neuro-diversity team who have made adjustments to ensure I reach my full potential in my academic studies without having to worry about my health conditions. The wellbeing team here are also the best I've ever seen at a University! You really can go to them for anything – no issue is too big or too small.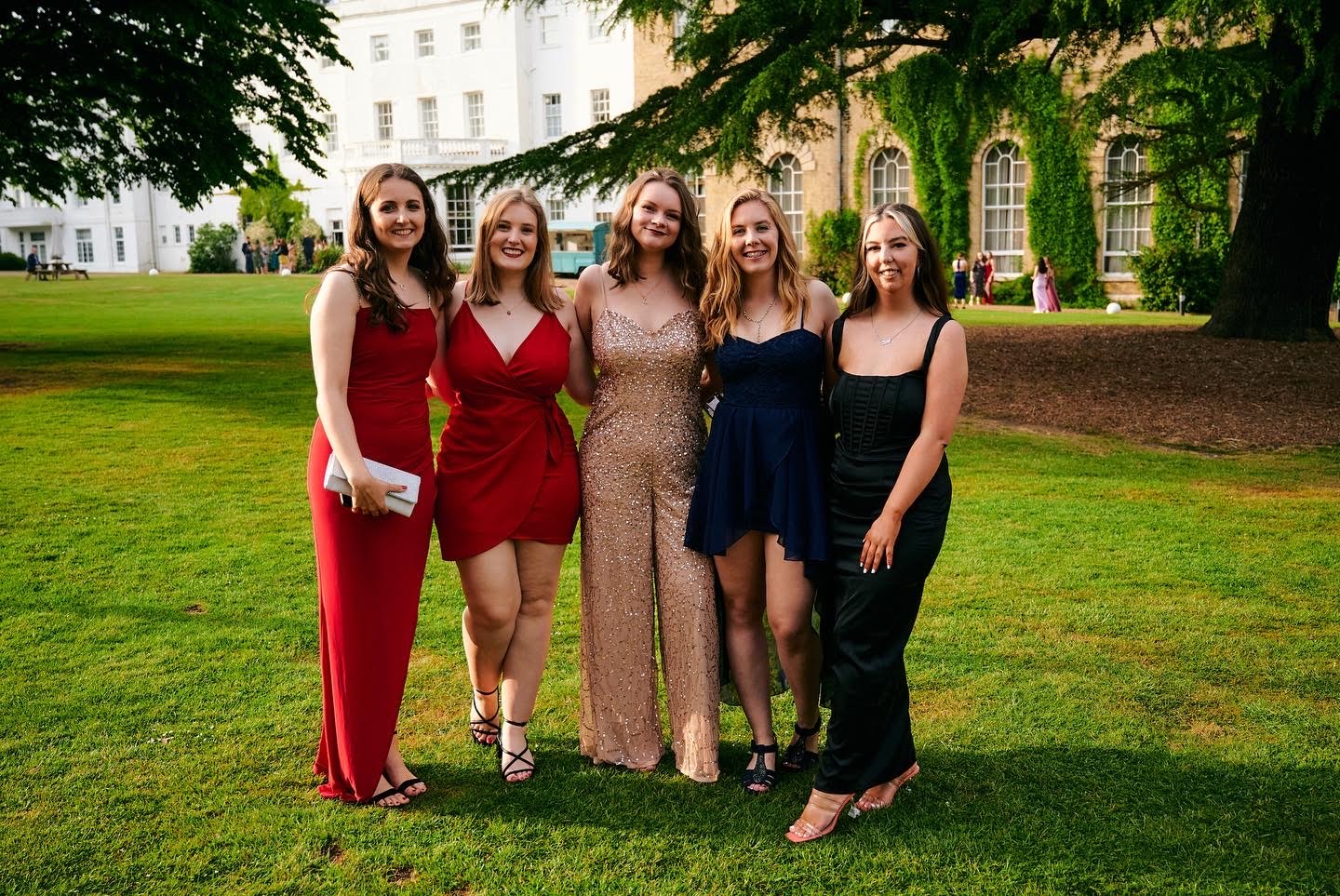 Throughout my whole University journey, from receiving a contextual offer to now being due to graduate in 3 months time, I have been well supported at Surrey. I've absolutely loved my time here and wish I could do it all again.
Hopefully this blog will have helped answer some of your questions or helped with any worries you may have.
You can also reach out to the Student Success team as well if there is anything you want more information on!