Hi! I'm Ellen, a final-year International Relations (IR) student at the University of Surrey. I'll be going through why I loved my time at Surrey.
I've had four great years here: I've been the President of the Politics Society, completed a Placement Year at the House of Commons, and now I work in the Cabinet Office.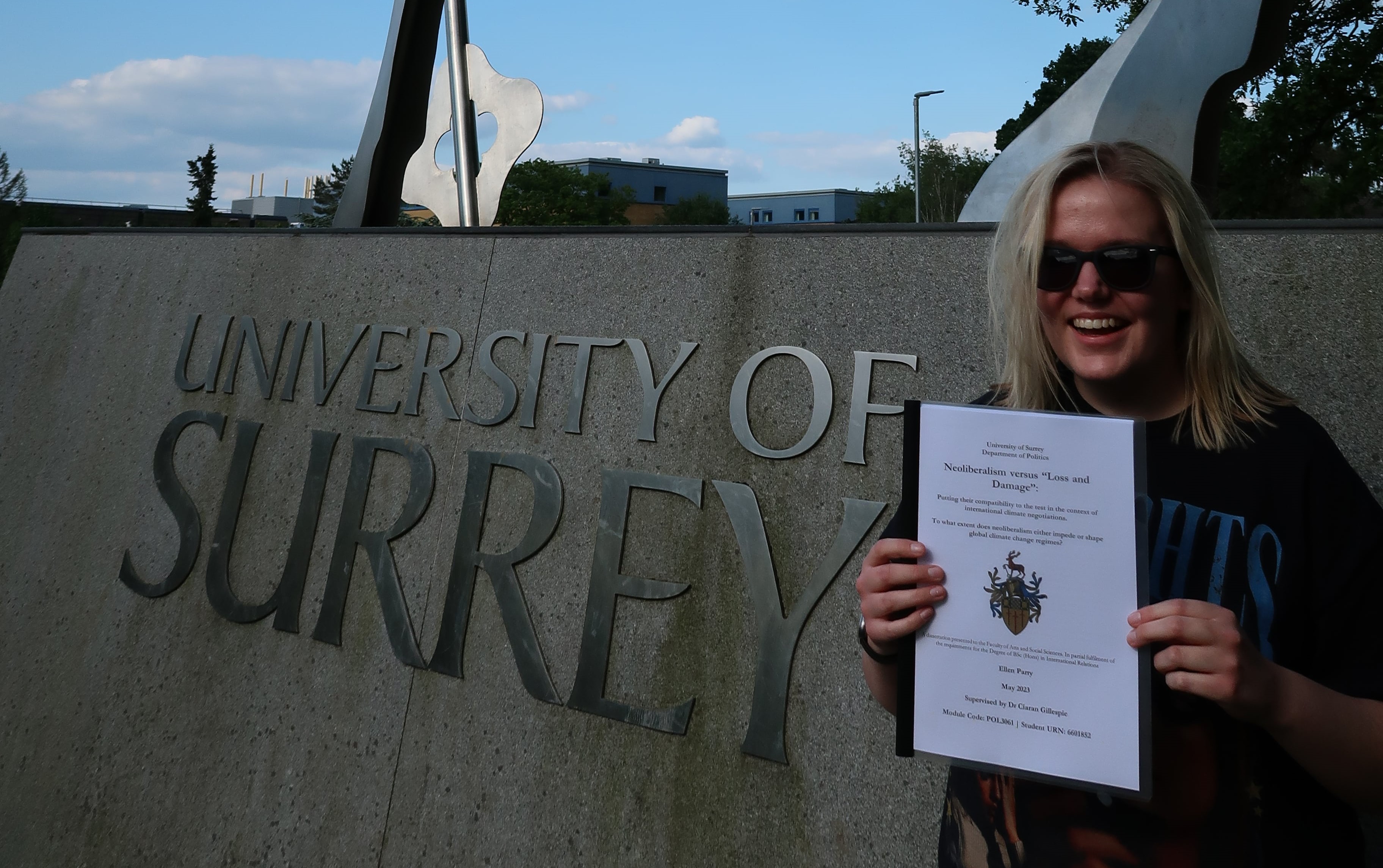 4 years of study resulted in this dissertation, so of course I had to get some photos…
What is International Relations?
IR studies interactions between countries, including diplomacy, conflicts, trade, and cooperation, aiming to understand and analyse global political, economic, and social dynamics. The course offers a captivating exploration of our interconnected world, enabling you to understand global issues, shape policies, and contribute to fostering peace, cooperation, and positive change on a global scale.
I chose to study IR because I've always been fascinated by global issues such as climate change and human rights. As cringeworthy as it sounds, I wanted to be part of the "solution" to these global issues, so taking it to degree level was the natural next step, and I can safely say that studying at Surrey has exceeded my expectations!
Modules
In your first year, you'll take on a broad range of modules to introduce you to the main concepts in IR and Political Science. In your second and third years, you will be able to pick a range of modules to suit your interests, and you can complete a dissertation on a topic of your choice. I completed mine on UN climate change negotiations.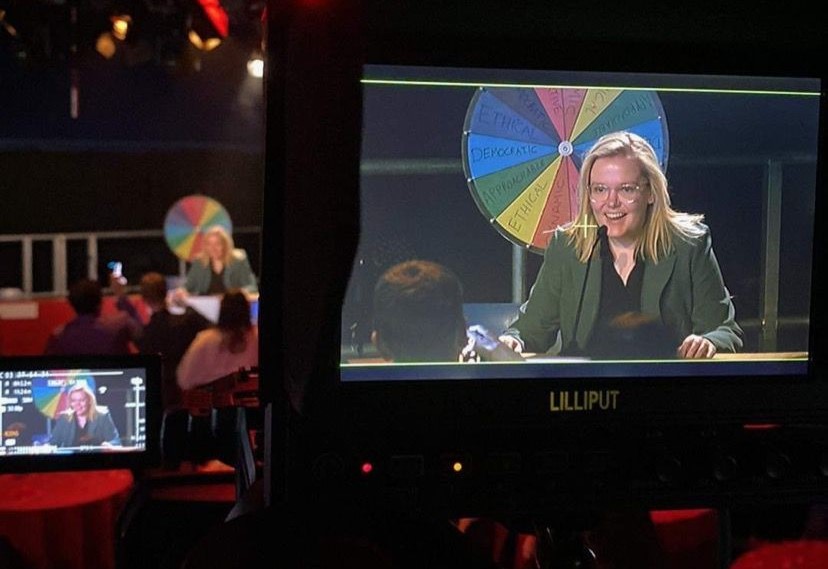 Placement Year (Professional Training Year)
I was fortunate to complete a Placement Year at the House of Commons. I worked as a "Select Committee Researcher". This means I worked for three Select Committees in Parliament, producing reports, briefings, and speeches for the MPs who sit on those Committees. I had an excellent time; my manager was brilliant and gave me loads of responsibility to work independently. I produced a written report that was published and even got to accompany MPs on international visits.
My Placement Year meant I could get a foot in the door of what is already an oversaturated graduate job market, especially when it comes to the public sector. It meant I could speak about first-hand experiences in interviews, and now I can say that without my experience on placement, I would not have secured my current job in the Cabinet Office.
I can safely say a Placement Year is never a waste of time! If you decide that you don't quite like your job, then that's a job that you know not to pursue further. And from any experience, you will develop transferable skills that will always be looked upon favourably by an interview panel.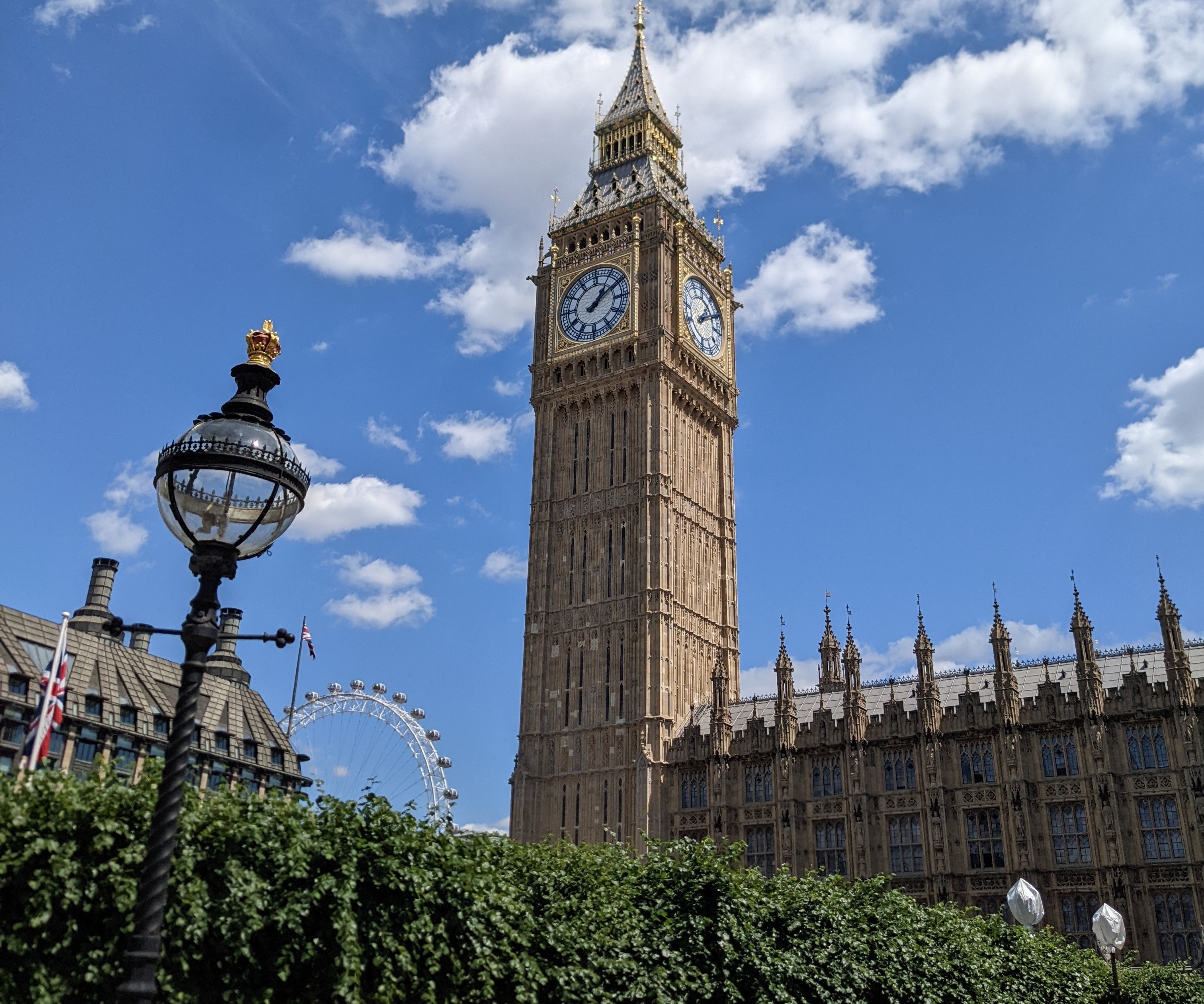 A bit of advice – start looking for placement years early and make use of our Employability Service. And, don't give up; placements are advertised all year round, so don't be put off if you haven't landed one early in the year.
My three top tips for studying IR (or Politics!)
Don't worry if you haven't studied it before. I hadn't encountered Politics or IR before, but don't worry – the lecturers are great at explaining concepts and you will have access to more than enough resources.
Stay up-to-date on current affairs – I used to watch BBC's "Question Time", "Newsnight", and "Have I Got News For You", in addition to tuning into the regular news as and when I can. It's always good to make sure you understand the bigger picture when it comes to understanding IR.
Make the most of the extra-curricular activities put on by the Department of Politics and the Politics Society. This is a great way to expand your knowledge and make new friends.