Hello! My name is Stephan, and I'm a recent graduate from the MEng Civil Engineering program at the University of Surrey. My five years at Surrey have been incredible! Want to know why? Let's keep reading!
Why I chose Surrey
From childhood, I developed a love for carpentry (woodwork) and wanted to pursue a career in this field. My decision around higher education was not the easiest; carpentry courses were not available at University but rather through apprenticeships at college and I really wanted to study at a University. Fortunately, I discovered Civil Engineering, a University course I had not previously known about and it was the perfect fit for my aspirations.
The University of Surrey was my first choice. I attended two Applicant Days at my top two universities. But having visited Surrey and seen its lab and teaching facilities and the beautiful, lush green, tranquil Stag Hill Campus, it was an easy decision for me.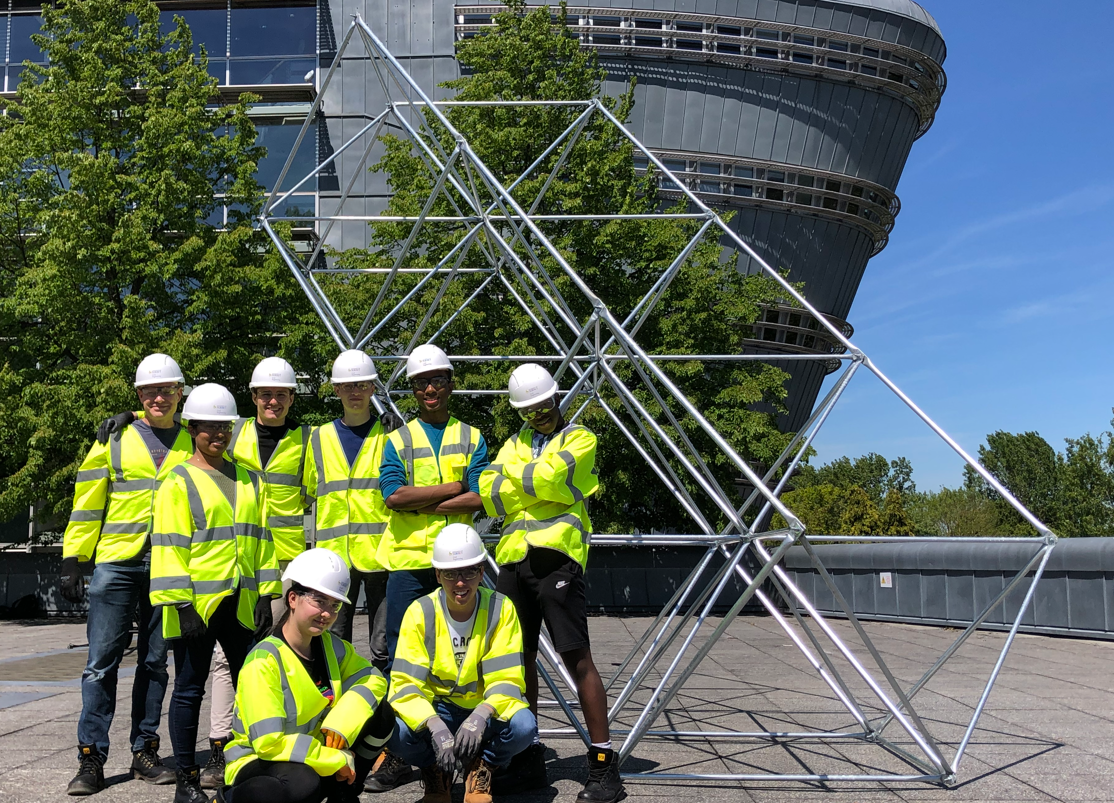 Studying Civil Engineering

Year 1 was all about understanding the fundamentals and principles of civil engineering and equipping students with core engineering knowledge. As a result, some lectures comprised over 200 students from different engineering disciplines, e.g. civil, mechanical, chemical, etc. My favourite module was Civil Engineering in Practice, where my partner and I came third in the cardboard bridge project!
Year 2 was a step up from the first year, where the course content is more specific to civil engineering and demands more independent study time. Modules in this year included Geotechnical Engineering, Construction Materials, and Engineering Surveying, Health and Safety, which was my favourite 2nd year module.
Year 3 was more challenging than Year 2 but a delightful year. It is the year where you can show your academic flair in your Individual Project (dissertation), which is a year long. My dissertation focused on the compression resistance of digitally manufactured hollow timber columns incorporating dry mechanical joints. I chose this topic myself as it related directly to my carpentry aspirations and involved lab work which I loved. I also published a conference paper summarising my work, which I recently presented at an international conference in Melbourne, Australia.
Year M (masters) was my best year! I transferred onto the MEng course (from BEng) in my third year, which allowed me to take the distinguished MDDP (Multi-Disciplinary Design Project) and not have to undertake another dissertation (which MSc students must do). You have the freedom to choose all your other modules, and you can major in a specific field, such as structures, infrastructure, or water. My favourite module was Nature-Based Solutions, a brand new module in my final year!
Surrey/ICE scholarship scheme
I am priviledged to have been awarded a Surrey/ICE Scholarship. It is part of a well-established scheme that has been running for over 20 years. All undergraduate civil engineers can apply for it, and there is a high success rate for applicants who apply early. Successful scholars are sponsored by a civil engineering company and receive two summer placements and a placement year, each with paid salaries. They also receive three bursary payments of around £2k. As a result, I have acquired 13 months of industry experience, setting me apart from many other graduates and giving me a fast track towards chartership.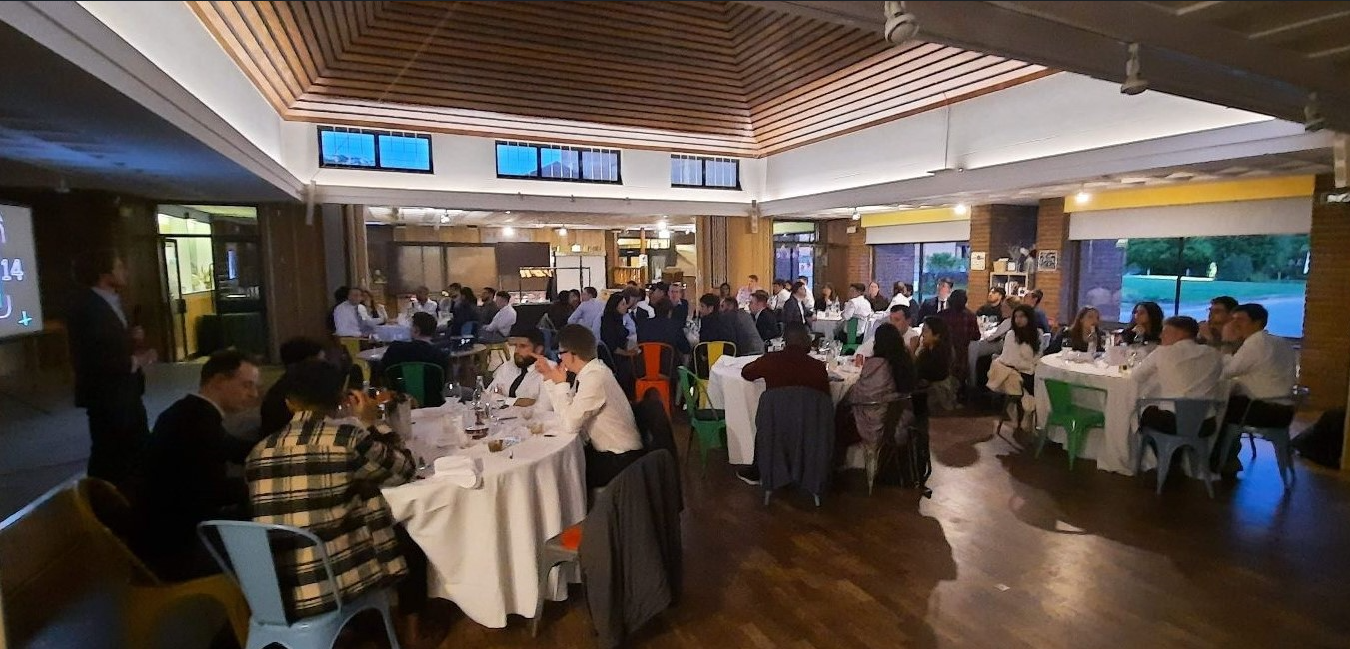 Lectures & studying
There are hundreds of study spaces on campus, with thousands of library books and dedicated labs in the civil engineering department to support your learning. The teaching varies as follows:
online lectures (e.g. pre-recorded lectures before seminars, and some lectures are entirely online but this is becoming less common post-pandemic;
face-to-face lectures with seminars to ask questions about the weekly lecture content;
hybrid – face-to-face and online lectures combined;
as well as lab sessions and practicals, such as concrete mixing and testing of steel specimens
I preferred the lab sessions, as I really enjoyed the hands-on experiences!
Living in Surrey
Living on campus
I lived on Manor Park campus during my first year and stayed in on-campus accommodation for the entire duration of my four-year course. My accommodation preference was Band D (en-suite room), as I got to have my own bathroom and shower, and I was blessed to have remained in Band D accommodation in a different apartment each year.
There is a plethora of green spaces across the campuses at Surrey and an abundance of wildlife. It really is a beautiful place to live! Living on Stag Hill campus, I was also closest to my lectures. Living on Manor Park, I was closest to the Tesco superstore and Surrey Sports Park (SSP). My favourite was probably Manor Park, where I spent a lot of time studying and relaxing in my newly built accommodation.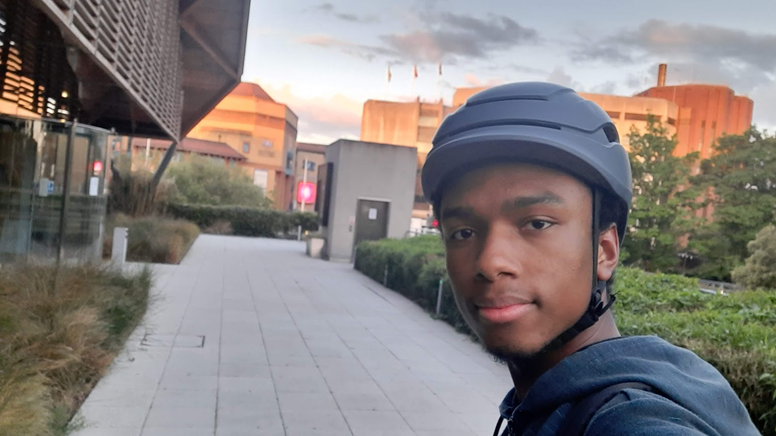 Societies & club activities
There are lots of activities on offer! Joining a club or society is one example. I was a member of several societies, including the Christian Union (USCU), CivSoc (Civil Engineering Society) and Baseball & Softball Club. If you want to start your own, that is also a possibility!
SSP is the sports hub of the University. Inside you will find an Olympic-sized swimming pool, climbing wall and many other facilities. It also has a new outdoor gym, The Rig. The weekly 'Play Sport' football sessions on a Friday (20:30-22:30) were a highlight for me. They were very refreshing after an intense week of exams!
Volunteering
Volunteering opportunities are in surplus at Surrey! You can get involved with tree planting around campus, supporting community activities or working in the Students' Union, to name a few. Off-campus, there are more great things to get stuck in with!
Additional support
The support facilities at Surrey are excellent! Different services are available to meet every student's needs, whether it's maths or literacy skills, writing essays, learning difficulties, or general health and wellbeing advice. You can get advice and support from any of the following:
personal tutors;
lecturers;
course reps;
MySurrey Hive;
Centre for Wellbeing;
Guildowns University Medical Centre;
Disability and Neurodiversity Team inside the library;
or PAWS and PALS mentoring programs – for writing and learning support
And for peace of mind, Surrey has 24/7 on-campus security as well as Wardens who live with their families on campus to settle any disputes that may arise in the accommodations.
Why choose Surrey
Now ranked 13th in the Complete University Guide 2024 and 4th in the National Student Survey 2023, the University of Surrey is an outstanding place to spend the next 3+ years of your life in education. It's an excellent place for any student, no matter their background. With so much to offer, you're bound to have a wonderful time!

Top tips
Find something you enjoy doing outside of Civil Engineering! I wish I had picked up a sport from my first year and played for Team Surrey in competitions. Playing a sport enhances your social life and helps maintain good physical and mental well-being. You can also develop transferrable skills such as self-discipline and attain greater fulfilment during your studies.

Network! Network! Network! Networking is an essential skill you need to develop for your career. Essentially, it involves building sustainable relationships on a professional level, which can help propel your career by having the right people who can assist you throughout academia and work. Don't wait until you begin University. Start now! Try to obtain a mentor and a sponsor through your network, too.

Placement experience! At Surrey, you are exposed to a diverse portfolio of companies that have strong links with Surrey, and you are likely to secure a placement with an established organisation in your field. Take advantage of such opportunities! My industry experience was invaluable! After completing my sandwich year, I felt empowered to finish my final two academic years. I acquired transferrable and technical skills, which I applied to my studies, and I received advice and developed my network, which has benefitted me significantly.

Be bold and take on new ventures! While studying at University, you will have opportunities to take on different roles and responsibilities, such as Course Rep, a project manager for a group project, or a voluntary position in an external regional organisation associated with your course. I joined the Institution of Civil Engineers Early Careers Network (ICE ECNet) for the Thames Valley region, which was outside my comfort zone, but I am grateful that I did. Look out for such opportunities, even if they are outside your comfort zone. They can open doors for new opportunities in the future!
Find out more
Find out more about the Civil Engineering course at Surrey here: https://www.surrey.ac.uk/undergraduate/civil-engineering.
Find out more about Civil Engineering and the Surrey/ICE Scholarship Scheme via these videos:
Any questions: Feel free to reach out to me on LinkedIn.