Dear friends,

Would you like to become a student ambassador? I wanted to become a student ambassador since my first year at university. However, I was not aware how and when to apply for the position, hence, I had to wait for the next recruitment process to start. The next academic year I decided I was too busy with my studies and did not apply. It was similar for my final year as undergraduate student. This was the most important year, thus, I had to be fully devoted to my course. Nonetheless, when I started my Masters, I felt ready to apply for the position. During my undergraduate programme I was constantly seeing colleagues with student ambassador uniforms, leading groups of people for campus tours. They were everywhere, helping during various events, and were always very friendly and kind. That is why I wanted to become an ambassador of the university.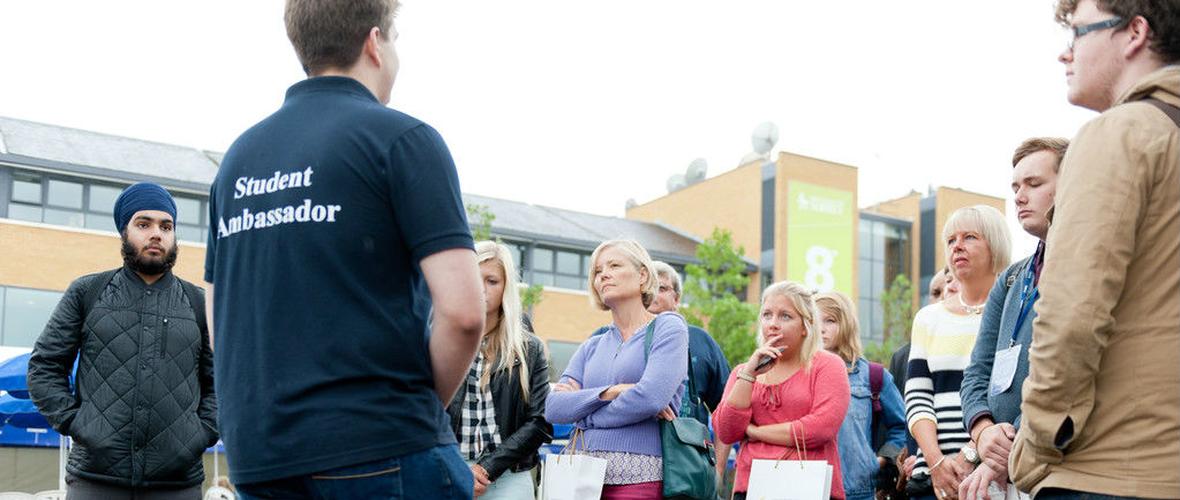 For the initial application I had to complete a form with several questions, asking about my experience and skills and my suitability for the role. I included information about my part-time jobs, which have been very similar to the student ambassador position. I explained how the skills I have gained were useful for the job I was applying for. A few days later I received an email, asking me to attend an interview, which represented the second stage of the recruitment process. I was very happy as this indicated that I presented myself successfully in the application form at the initial stage. I was nervous about the upcoming interview and tried to practise as much as possible in order to feel comfortable during the important event.

I remember that the people interviewing me were very friendly and, as a result, I felt very calm and confident. I was asked several questions, which I managed to answer carefully. After the end of the interview I was not certain what to expect as an outcome because I knew that the job was very good, hence, competitive. And again a few days later I received an email, offering me the job. That was very special moment as it was my dream to become a student ambassador. Why was it my dream? Because the role offered exceptional opportunities for student engagement, hence, communication with many people, who were thinking about higher education. Studying is my passion, which was in line with the student ambassador position.

In fact, I received more information in respect to the job responsibilities and had to attend a compulsory training. The student ambassador team presented the people, responsible for the different strands (UK, EU, International, etc.). We were trained to do campus tours, which started from the Austin Peace building. We had to show other buildings and facilities, such as accommodation, library, the Hive, the Nest, the Spark, the coffee shops, the Students' Union and the lake. International student ambassadors had a responsibility to write international blogs, representing their country or the region where they come from. There was an incredible opportunity to share information with prospective and current students, concerning academic and social life as a student at the University of Surrey. Moreover, as I enjoy writing, this is very refreshing element of the role.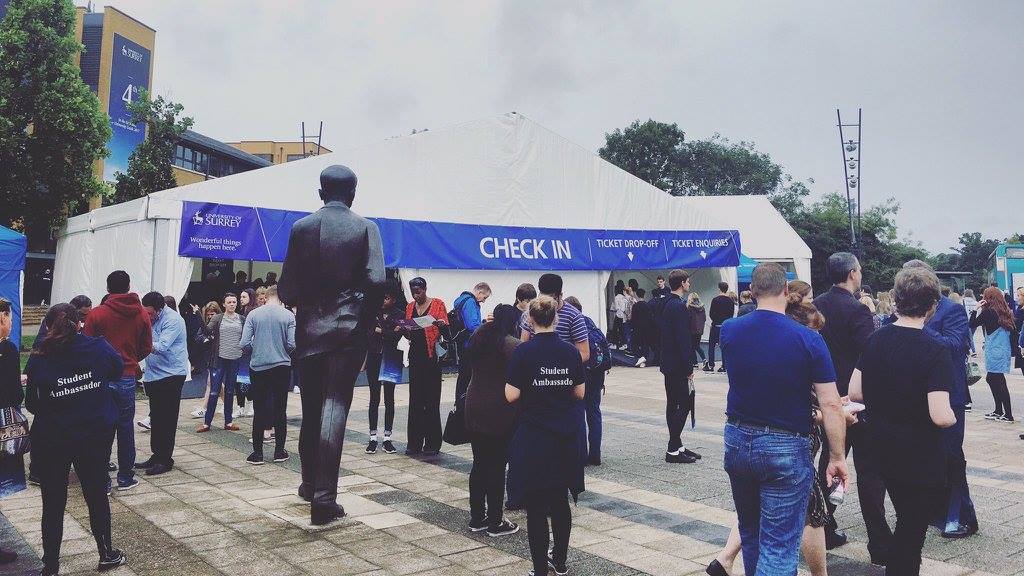 In effect, I started working during Open Days, when prospective students were coming with their families to find more about the university courses. Additionally, I supported registration days, when new students were coming to collect their student cards. The University of Surrey also organised events such as 'Explore University' and 'U.K. Uni Search'. Pupils were able to explore various options for undergraduate courses. These various responsibilities are the best part of the job. There is always something different and refreshing when you work as a student ambassador.
Until next time,
Desi