Dear colleagues and friends,

Another volunteering opportunity is to become a Freshers' Angel or a Super Angel. Both of these positions require you to welcome new students with a smile and a willingness to help. Usually during Welcome Week students arrive on campus with their families, for home students, or alone, for international students. They would be confused at the beginning as this would be their first time, visiting the University of Surrey. Hence, they do not know the location of their accommodation and at the same time they carry a number of very heavy suitcases. It is helpful to have someone who is familiar with the area and has a knowledge of the accommodation on campus.

That is why Freshers' Angels and Super Angels are an essential part of the welcoming process. They create a friendly atmosphere for the new members of the student community at Surrey.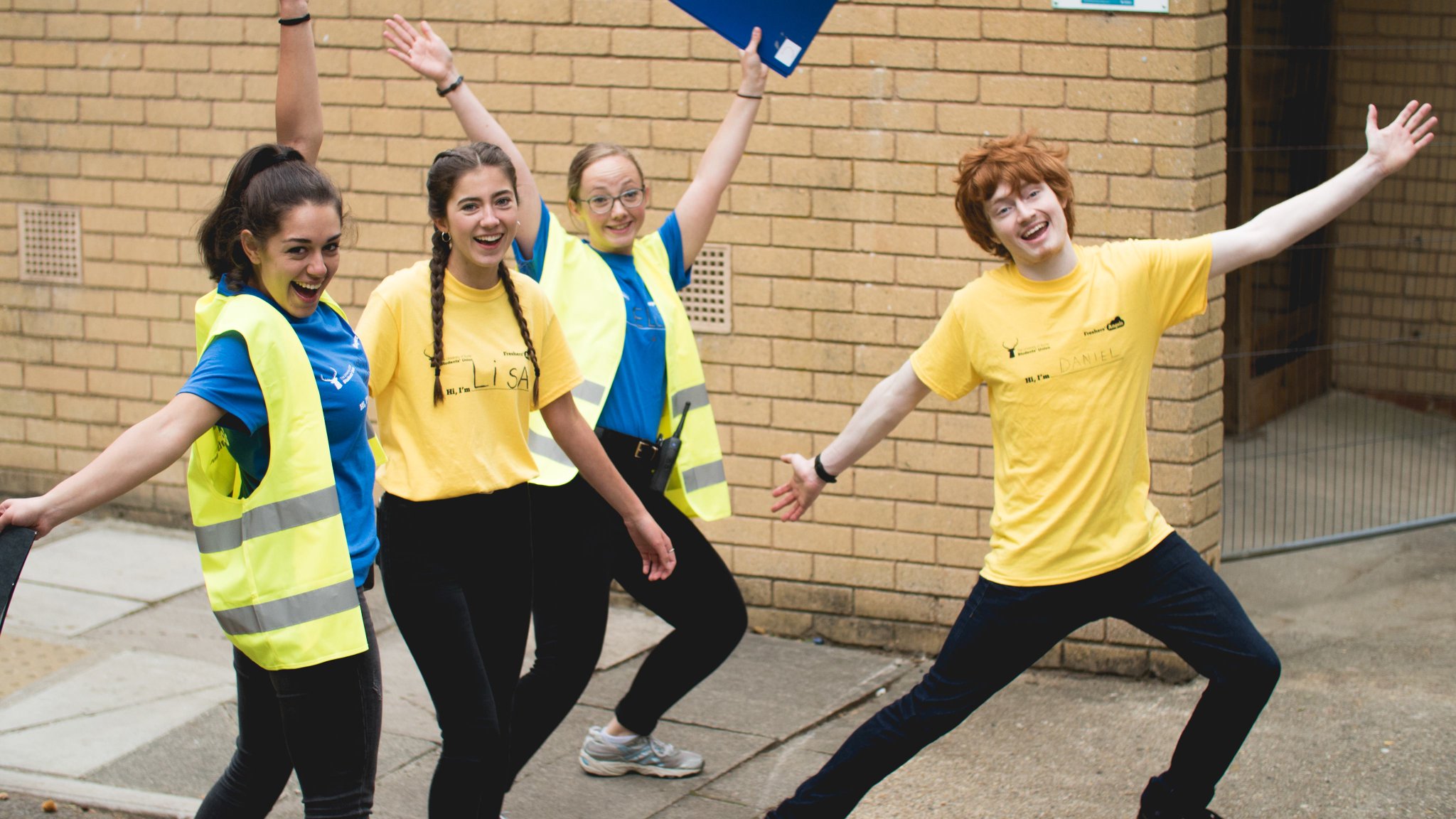 The main difference between a Freshers' and a Super Angel is that the latter has a supervisory responsibilities. I have been a Super Angel rather than a Freshers' Angel. Hence, I had to lead a team of Angels, motivating them, maintaining a high level of positive energy. Given that there are various types of accommodation, located in different places, Super Angels have radios, which are used to communicate with members of the Students' Union and other Super Angels. Usually there is a 'vibe check', ensuring that everyone is feeling happy and ready to spread smiles. Super Angels can be easily found with their blue t-shirts.

Very special thing, they do, is a dance that they learn from Students' Union members, who teach them the key steps. The dance is compulsory because it helps maintain a positive and creative atmosphere. We welcome students two consecutive days from early morning to late afternoon. When the first day starts Super Angels meet the team on campus. They are provided with a delicious English breakfast, which gives the necessary strength to work during the day. Super Angels have the chance to talk to their colleagues, sharing details about their experience, hobbies and interests. Then they collect their radios, checking if everything is working well and they head to their positions around campus.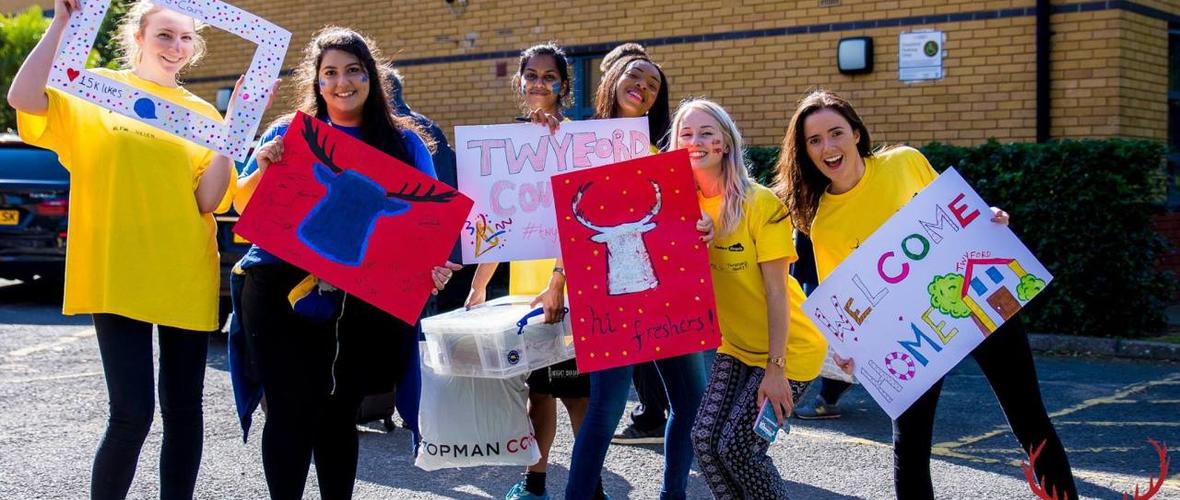 In fact, I was positioned in Hazel Farm, which is relatively far away from University in comparison to Stag Hill or Manor Park. However, this was a place that I knew very well and my experience and knowledge helped ensure smooth days without any issues.

In order to go from the University to Hazel Farm, minibuses from the Students' Union were there to help us. When we arrived, people were able to find us in front of the Common Room building. The advantage for students who decided to stay at Hazel Farm was that there were many available parking spaces. Hence, when families were arriving with their vehicles, it was quite straightforward and easy to park their cars in order to unload the luggage of the student. In contrast, the parking spaces in front of the accommodation at Stag Hill and Manor Park were limited and families had on average only 20 minutes to unload and free the space for the next student.

In effect, we, the Freshers' and Super Angels, welcomed people with smiles and waited patiently to help anyone who had any concerns or questions, or was simply confused what to do and where to collect the accommodation keys. Sometimes after the students have successfully found their rooms, they came back to us to chat, asking about transport, thus, buses and fares. There were queries regarding the location of the main registration where they could collect their student cards, allowing them to use the campus facilities, such as the University Library. As a Super Angel I looked after the Freshers' Angels and the new students, meaning that I had to be responsible and ready to help.

If you want to contribute to the student community, consider becoming a Freshers' or a Super Angel and create amazing memories with many new friends.
Until next time,
Desi