Surprisingly I'm really on-time this week and I'm back with a different topic! Last weekend I travelled to London to attend an exciting event, the Taiwanese committee annual meeting. I have never heard of this event before I became part of the Taiwanese committee members in Surrey, so it is basically an event for all the Taiwanese societies all around the UK to discuss the developments in the coming year. Yes, it's all around the UK😮. Even though this event only invite the president and vice-president from each university, I am still very impressed by the amount of Taiwanese students that I've seen on that day.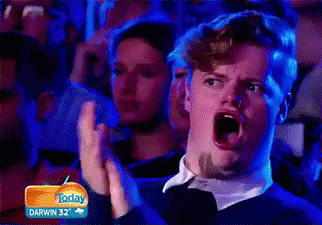 我這禮拜出乎意料的準時呢~而我也帶來了新的主題在這週的網誌要分享給大家!上週末我去了倫敦一趟去參加一個讓我期待很久的活動-台灣會長年度聯席大會。來到英國讀書到現在也快四年的時間,在我成為台灣社團幹部的一份子以前我還真的從來沒聽說過這個活動。而這其實就是一場聚集來自英國各地台灣社的會議,來討論今年度社團的發展和規劃,沒錯你沒看錯,來自英國各地😮。雖然這場活動只限於各校台灣社的正副社長參加,不過當天看到台灣學生的人數還是有讓我驚訝到。
So what is SUROCUK? SUROCUK stands for THE STUDENTS' UNION OF THE REPUBLIC OF CHINA IN THE UNITED KINGDOM, which is the student union of all the Taiwanese students who is study in the UK. And this annual general meeting is held by the student union and the ministry of eduction of Taiwan in the UK. The students who attend this meeting were coming from different universities around the UK, from London to Scotland including undergrads, postgrads and masters. It is always a pleasure to meet Taiwanese abroad, especially they are all studying in the same foreign country as you! Apart from the talks that were given by the government staffs saying what are the support we can get in the UK as an international student, they also introduce the development scheme between Taiwan and United Kingdom in terms of education, business and technology, which is quite fascinating.
To see more info about SUROCUK, here's the website!
想知道更多SUROCUK的相關資訊上官網查詢~
所以什麼是SUROCUK呢?SUROCUK其實就是THE STUDENTS' UNION OF THE REPUBLIC OF CHINA IN THE UNITED KINGDOM台灣旅英學生總會,而這次的會議就是由SUROCUK和駐英台北代表處教育組聯合舉辦。參加會議的學生都是從英國各地的大學來的,從倫敦到蘇格蘭,大學生大博士生都有。每次能在國外遇到同事台灣人的時候都覺得很開心,特別是大家都一樣在英國讀書,感觸更深。當天有政府官員除了為我們講解台灣旅英學生可以獲得的資源和幫助外,他們也介紹了英國和台灣在產學經各個產業的未來合作和發展。
The highlight of the day is definitely meeting new Taiwanese people! There wasn't a large amount of Taiwanese people in Surrey and the chances of meeting other Taiwanese students from the other universities are fairly low. This meeting has let me to meet people form Birmingham, Exeter and even Scotland! It was so much fun just to share different campus experience in different places, fun fact is everyone from outside the London are all jealous about how close Surrey is in terms of traveling to the UK😂 Once again proved that Surrey has the best location with less busy town centre hahaha. I still remember the president from University of Glasgow was saying how bored the town is, there is literally nothing to do in town even though it is already the most busiest centre in Glasgow, I think non of the Taiwanese will ever used to the night life in Europe due to our amazing night market in Taiwan!
當天的亮點應該可以說是認識了好多新朋友!在Surrey的台灣人真的沒幾個,更不用說認識同樣在英國的其他大學讀書的台灣人了,機會真的可以說是微乎其微。參加這次會議真的讓我認識了很多來自各地的台灣留學生,有從中部的伯明罕、南部的Exeter到遠在北邊蘇格蘭,有機會認識其他人真的是太好了!有趣的是當討論到Surrey的時候,大家總是很羨慕我們跟倫敦的地理位置哈哈,再一次認證了Surrey方便的地理性哈哈😂我還記得跟格拉斯哥的會長聊到他們那邊真的是什麼夜間活動都沒有,就算他們所在的小鎮已經是整個蘇格蘭最熱鬧的地方了還是超級無聊,我想大部分的台灣人應該一倍子都無法習慣歐洲的夜生活吧,畢竟我們的夜市真的可以說是無人能敵哈哈哈!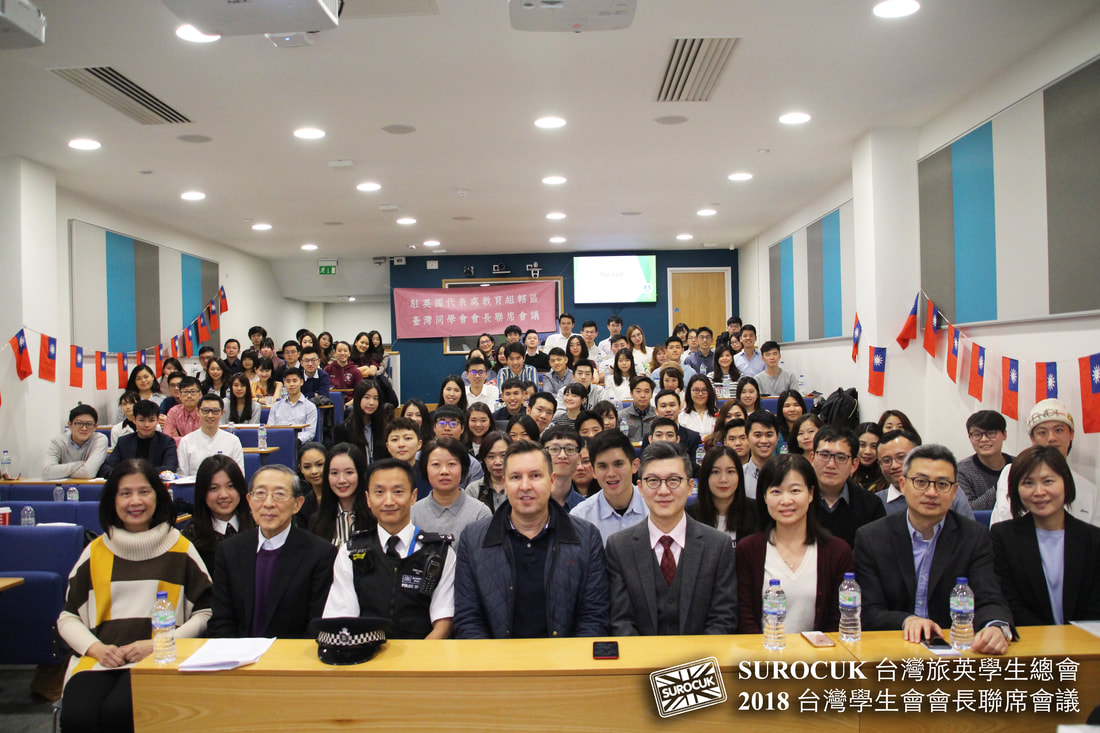 The event finished really successfully followed up with the amazing food fair, stay tune and I'll bring you the story for the Taiwanese food fair next week!
這次活動可以說是很圓滿的結束了,隔天的台灣小吃節也辦得很成功~下禮拜我會帶來小吃節的各種故事大家不要錯過囉~
See y'all!
Mandy xx