Hello everyone, I hope you all had fun reading my previous blog. Today I would like to share the my first trip to eastern Europe.
Mysterious land, a name on geographic textbook.
I have to say before I decide to come studying in the UK, a lot of places in Europe is a blur to me. We did learn about the countries in the geography class but without making personal connection with the location, most of the places are just a name to me. Before traveling to Czechia, I didn't know much about this country, let along developing interest to travel to the place. In my opinion, the media has a great influence in shaping our cognition toward the outside world, we put so much focus on the main stream countries such as USA, Canada, UK…etc and neglecting the second and third world countries that are also worth visiting. But thanks to my friend who initiated the trip so I can actually act on it.
Weekend trip to Prague, Let's go!
Within two hours flight, you can go from London to the capital of Czechia, Prague. The advantage of short distance, made it a perfect getaway destination. Besides the advantage of short flight, Prague was also a very walkable cities. For the two days trip, we didn't take any public transportation, apart from the bolt from airport.
The spending in the city was also very decent that the price-performance ratio was so good. With the amount of money you paid in London, in Prague you can get the same amount of food with nearly half of the price. Not only was the food amazing, the accommodation was wonderful as well. We found an apartment in old town with two rooms and two bathroom, a huge living room combined with a dining room and a full-equipped kitchen. Good lighting with high ceiling, everything was beyond our expectation with the amount of money we paid for. Summarizing all the advantages I mentioned, city of Prague is a perfect place for student with limited budget to visit from the UK.
Learning History when traveling
Not sure if everyone heard of Franz Kafka, he was a novelist born in Prague. He had many well-known novel that is translated into various languages and read by people around the world. I went visiting his museum in Prague and learned about how his upbringing affect his way of writing. The museum described his writing style as Enigmatic which in Chinese would be 陰陽怪氣. Because the way he described things in the novel was very ambiguous and unorthodox, that later when interpreter trying to locate the building appeared in the novels, it is very difficult to do so. I also learned about how he was raised in a pressed environment that he had a lot of conflicts and disagreement with his dad, but didn't have room to express. I guess that's why he become a novelist where he can freely express though writing.
I really enjoyed learning knowledge though an unconventional way. Personally, it worked better for me to actually understand and remember the information, I also enjoyed so much to acquire new information in this way.
Conclusion
There are so many places that are worth exploring in the city, I highly recommend everyone to go and check it out yourself. Here I want to share some astonishing pictures I took. Until the next blog, I wished everyone had a wonderful weekend:))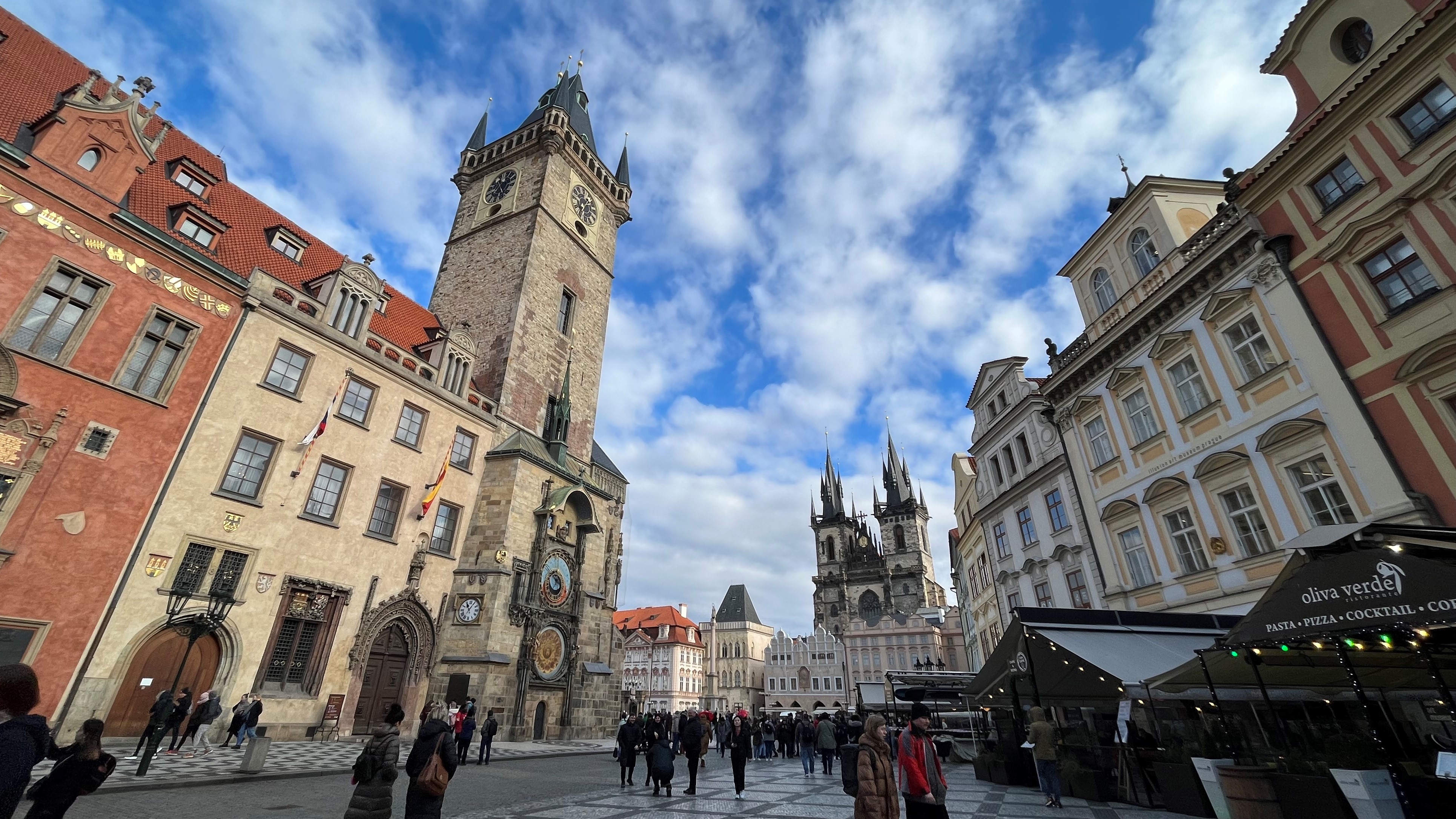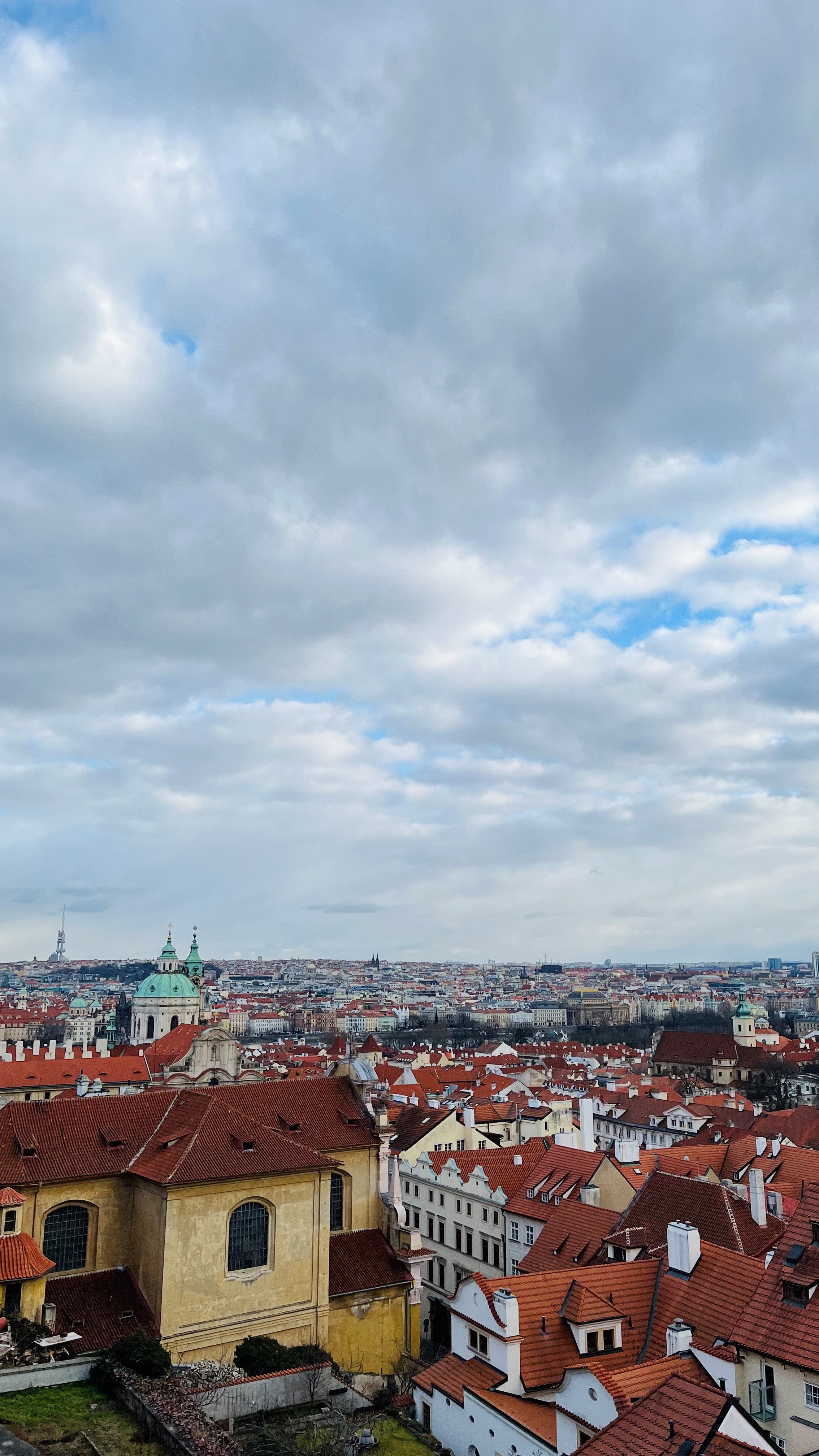 View from Prague castle