Hello everyone, I hope you all are doing well and enjoy your time in the UK so far. Today I would like to share some of my favorite restaurants in London.
London is a food hub
I have always love food and enjoy trying out all the different flavor and new dishes. I can say my passion for food was rooted in the family. We talk about food a lot, the new opening restaurant in the corner, the street food we tried at the night market or the fusion food in the high end restaurant. This is to the extent that the food is not only to fill up the stomach but also a way to enjoy life and learn about other culture.
Ever since I moved to UK, I really miss the street food and eating out culture in Taiwan where the food is both delicious and affordable. In comparison, in the UK eating out is seemed as a special occasion thing rather than something you can do everyday. At first it was hard for me to adopt to the environment where there is no street vendor just down stair at the corner. The residential area and restaurants are usually separated, so it is not as convenient as Taiwan to get the food. Moreover, it is quite expensive to eat out everyday, so students tend to cook more at home to save the money. But every once in a while I like to go out to try new food in London.
Based on my market research, I listed the following restaurants where the both fit the criteria of affordability and tastefulness.
My food map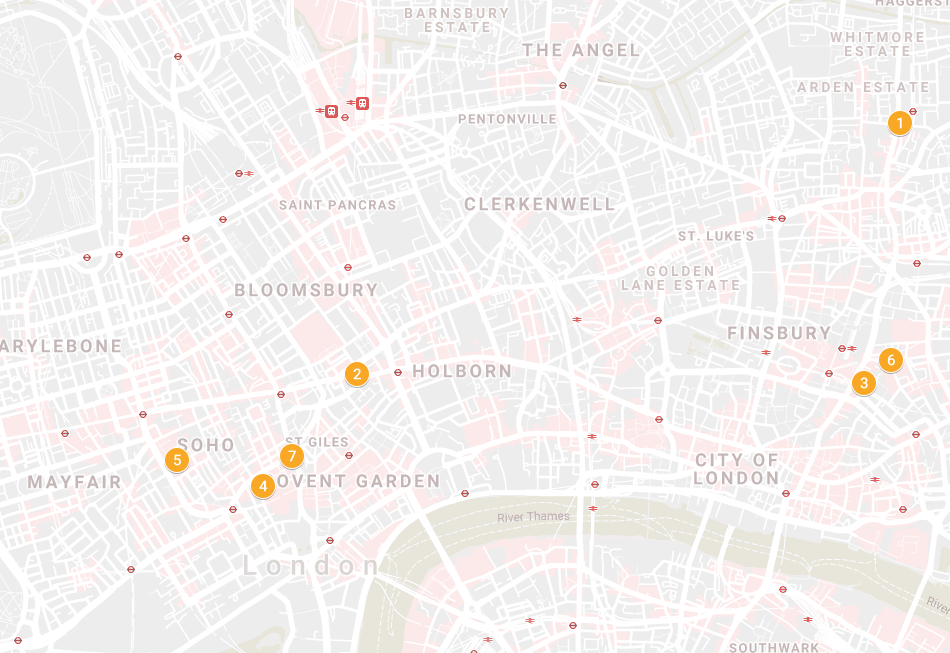 Sông Quê Café

Vietnamese comfort food
affordable Pho
best hangover food:)

Happy Lamb Hot Pot Restaurant

group gathering food
fresh and great variety of ingredients

Three Uncles

Hong Kong food
take away, limited dine in space

Golden Dragon Chinatown

one of the famous Chinese food restaurant
long history in London
great dim-sum

Jen Tea London

bubble tea shop that originated form Taiwan
fresh and chewy bubble

Wingstop

my top fried wing place
affordable and various flavor
Here I summarized the key points of every restaurants so it will be quick to identify and decide which one to go I have tried all of the places above and I guarantee you won't get disappointed for any of it.
I hope for those who come London can have a tried on the restaurants to experience the diverse food culture in the UK.
Let me know where else I should list in my map. Until the next blog I hope everyone has a wonderful day:)))