And I'm back! Back in Guildford and back in class. It feels strange to be sitting in lectures again and managing multiple classes. I do love being able to walk around campus again, see my friends, and have a varied schedule throughout the week. It keeps each day interesting and grants new opportunities.  
This year I have decided to become the Vice President of the Computing Society here at Surrey. It will be a new challenge to manage a society, create events for industrial and social outreach, and help computing students (and others) achieve their goals by providing extra-curricular activities to get involved with. I am hoping to form some partnerships with outside companies that will boost the society to the next level. 
Another new challenge is the coveted final year project. Not all degrees have to do one, but computing students do. For computing students, our final year project is worth 120 credits or 3 modules worth and is created over the course of the entire year. For the most part, the project is independent, but in some cases, you can work with others or partner with a company in industry. The project can be research or a pure software engineering project and is accompanied by a report/dissertation and a video presentation. I have been assigned a lecturer to assist me throughout the process and help me with technical issues. The intention is that you have an opportunity to combine the skills you have learnt over the last three years into one concrete project. This is a great resource to show to employers as a testament to your skills.  
Besides class, I took my first weekend trip to the Cotswolds! It was a lovely trip with my Dad and sister. We left from Guildford in the morning and drove about an hour and a half to our first stop at Castle Combe, a small village with very adorable cottages. A vintage car race was on nearby, so the streets were filled with beautiful cars that really set the scene.
After we headed north, drove through Stroud, and onto Sudeley Castle. Before we reached Sudeley Castle, we stopped at a pub, the Butcher's Arms, tucked away in the rolling hills of Sheepscombe.
After we filled up on goats cheese paninis and fish and chips, we arrived at Sudeley Castle. The castle housed one of King Henry the 8th wives and has an extensive history of nobility. They had multiple gardens, a church, beautiful rooms, ruins, and was hosting a beautiful wedding at the time.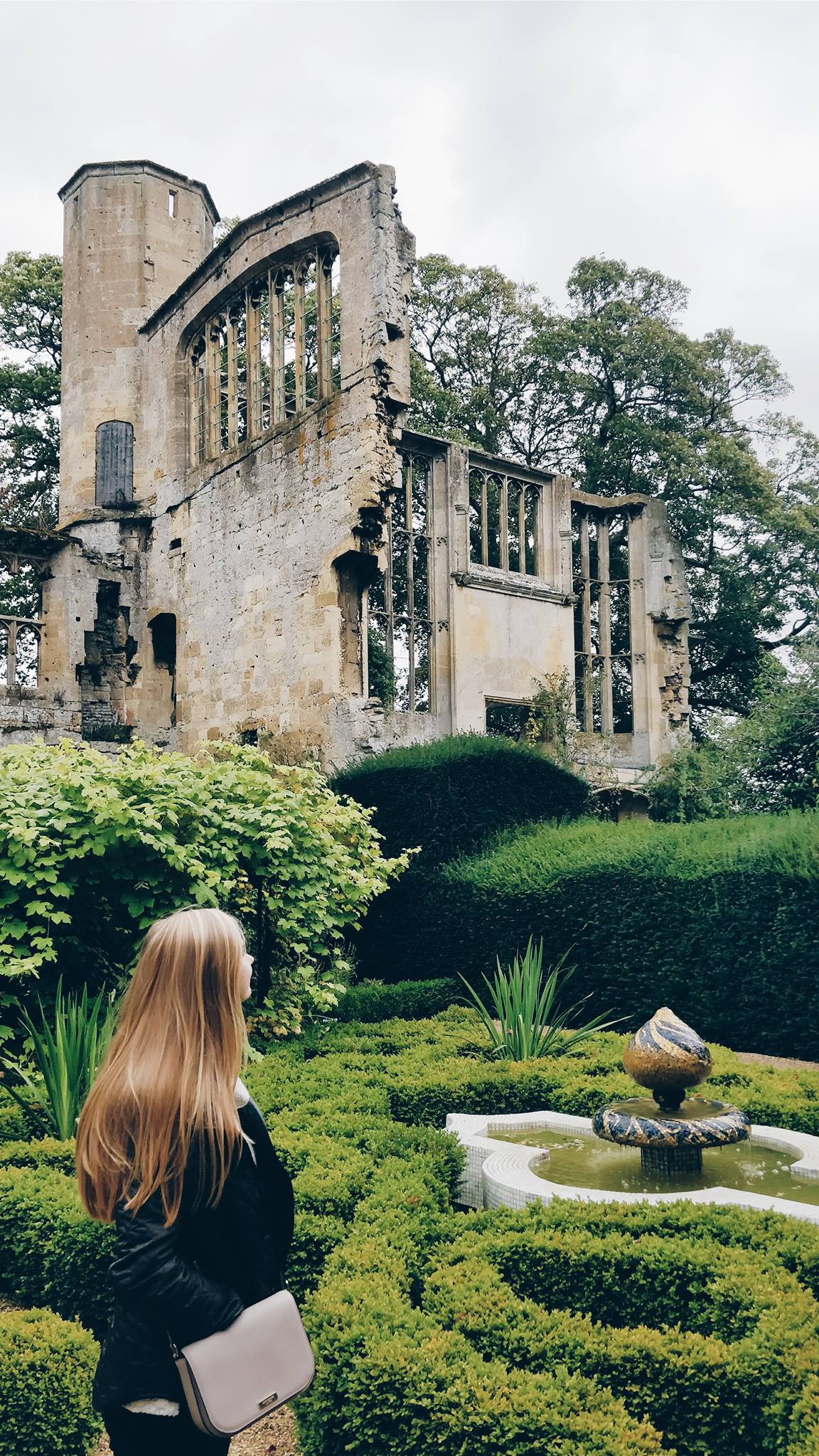 To finish off our perfect day in the countryside, we drove to Stratford-upon-Avon, the birthplace of Shakespeare, for the night and to watch Coriolanus, one of Shakespeare's plays, performed by the Royal Shakespeare Company. It was an incredible experience to watch one of the most famous playwright's stories be told as intended: live and on stage.
The next day we wandered the riverfront of Stratford and along the high street where Shakespeare was born. Stratford was one of the most beautiful town's I have been.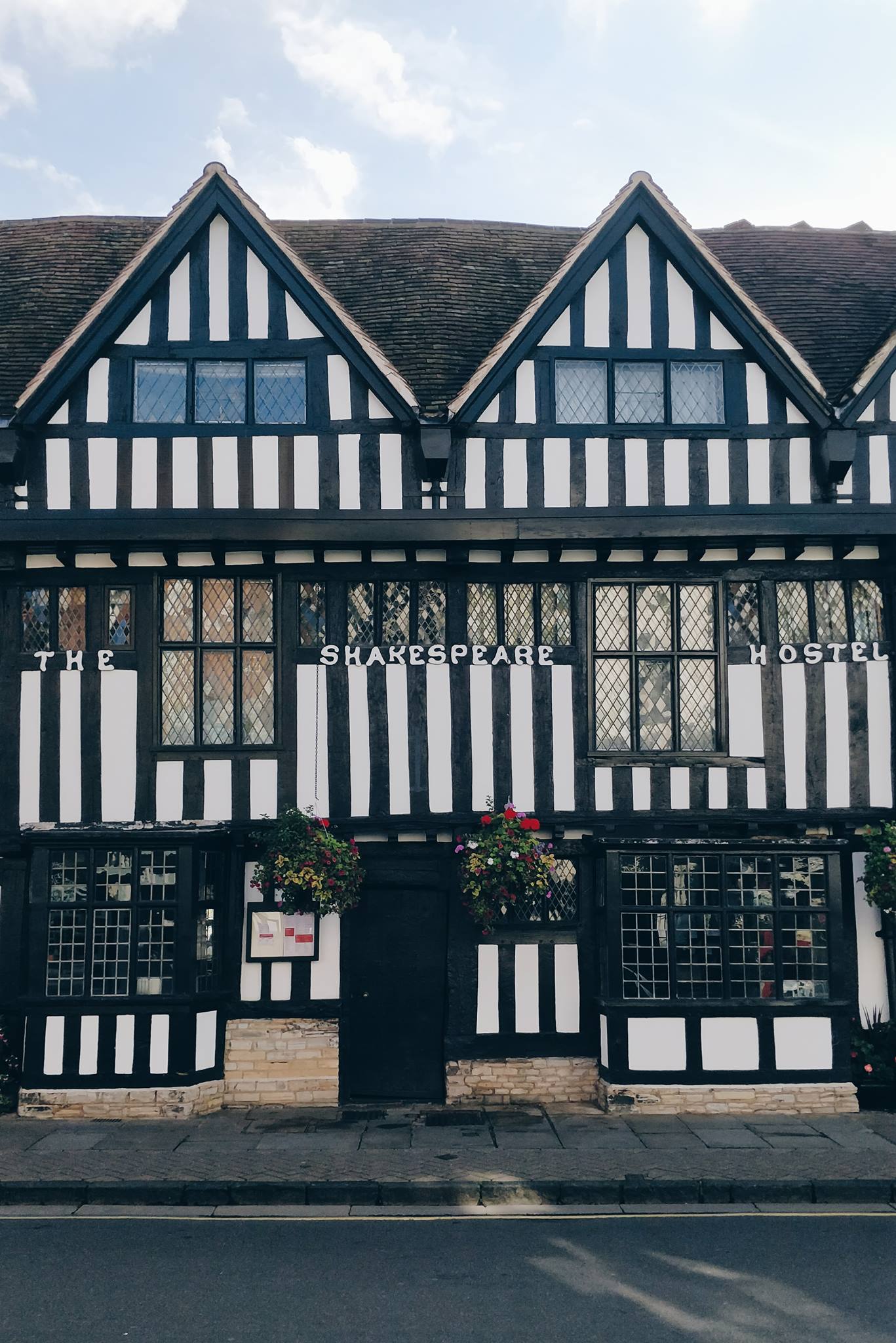 When we left Stratford, we drove to Bourton-on-the-Water, another small village tucked in the Cotswolds. The beautiful sunshine brought the whole village out to walk along the water and eat at the pubs. We got some ice creams and enjoyed the peace that comes with being in the countryside.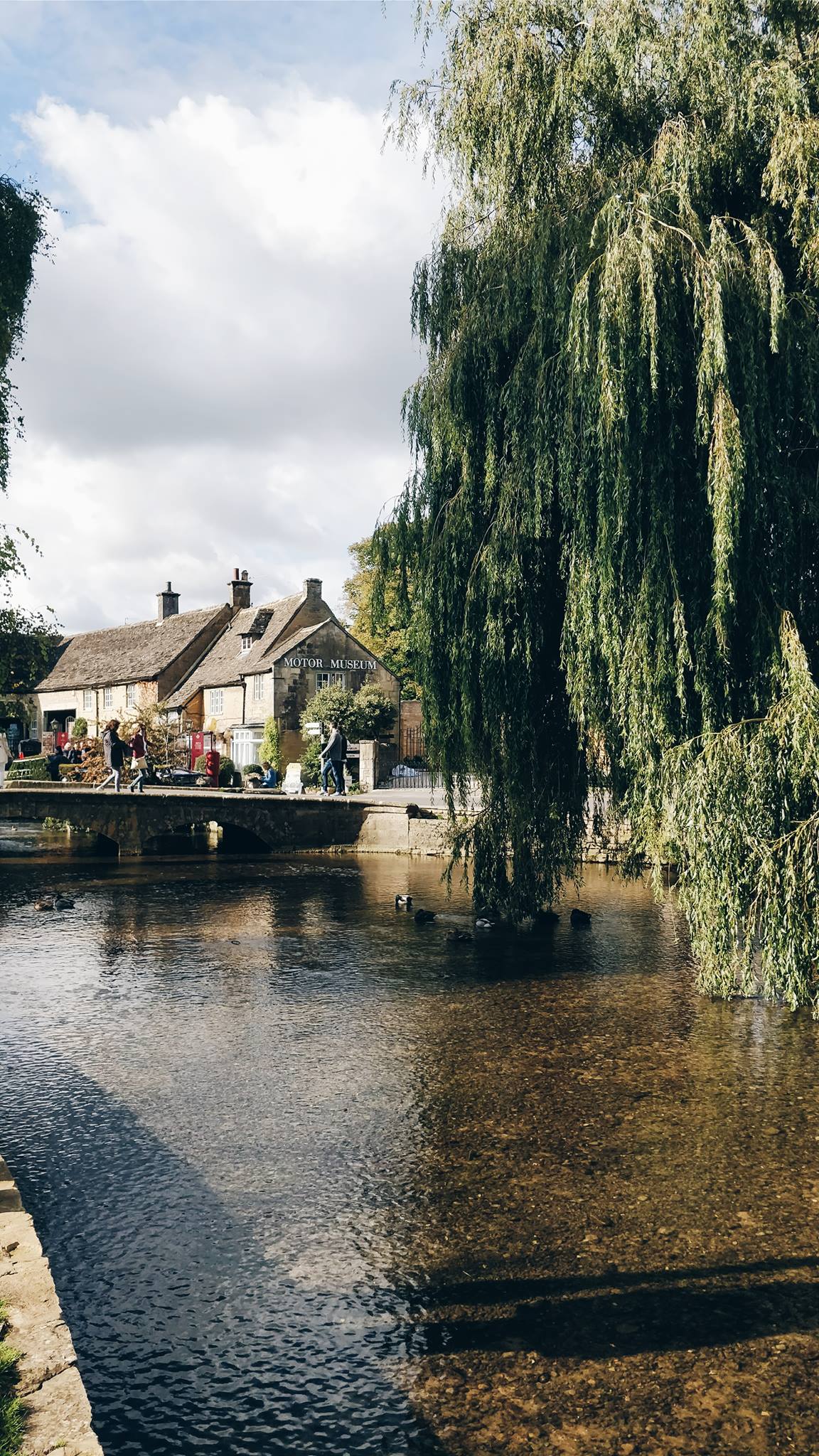 To end our trip, we went to one of the most amazing palaces I have ever been: Blenhein Palace. This palace has an incredible history and was the birthplace of none other than Winston Churchill. We walked the state rooms and viewed the exhibition on Churchill before heading into the gardens. The sheer size of this property is incredible! It has its own lake and thousands of acres of land to walk along. The place couldn't be explored in a single day, but luckily you can exchange your ticket into a year-long pass by turning it into a donation!  
It has been a busy first week, but an amazing first week. Can't wait to see what else is in store!