A core part of life at Surrey are the societies. They provide opportunities to try new activities, learn about new subjects, and meet new people.  
Societies are run by students. Each society is required to have a committee consisting of a president, vice president, and treasurer. Often societies will also have a social secretary, in charge of social events, a marketing officer, and a web master, in charge of maintaining the societies website.  Larger societies can have any number of specialized positions.  
Joining a committee is a great way to gain more leadership experience and make an impact on the university. When applying for placements or graduate jobs, involvement in a society is a great thing to speak about to demonstrate commitment, time management, leadership, the ability to overcome challenges, and be goal oriented. With so many societies, it is easy to find a society that suits your interest. 
The union is very invested in the success of societies. They provide training throughout the year for different committee positions, on how to host and advertise events, increasing engagement, etc. They have developed awards to celebrate the success of societies. There are three levels that a society can achieve: bronze, silver, and gold. Each subsequent level has greater requirements for engagement with the union and different types of students, fund raising/volunteering amounts, achieving the society's yearly goals, etc. The rewards for the society and the committee members increase too. These include guaranteed stalls at Freshers Fair and a gold star award that can be placed on your resume.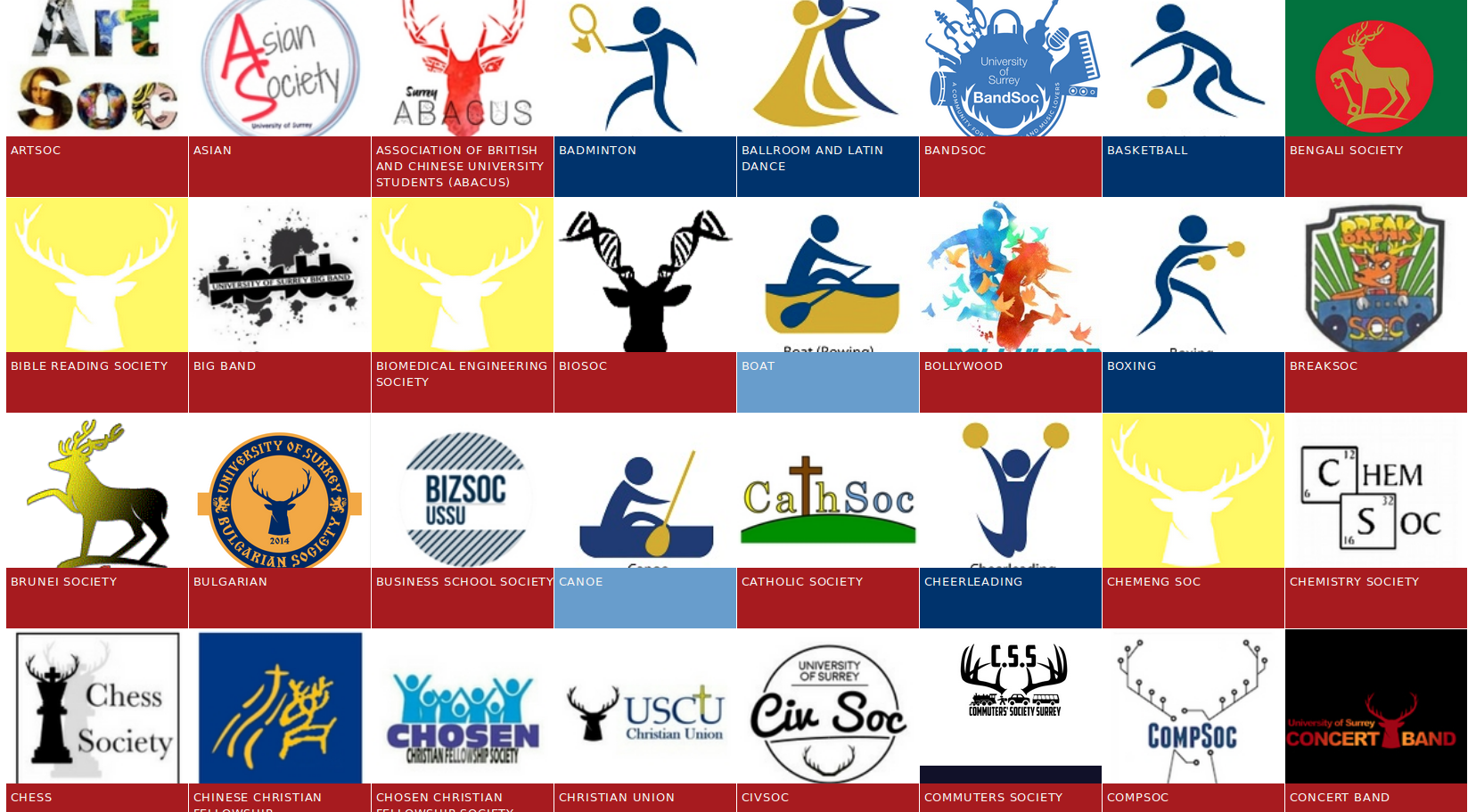 Snippet of the societies to choose from found on the Surrey Students Union website
If a society that you want to join doesn't exist, you can create your own! You need to collect endorsements from students to prove there are interested members and present your case to the existing societies in hopes of being ratified. These meetings happen monthly, so you are not limited to creating a society that suits your interest.  
As the Vice President of the Computing Society, I have been involved in creating social and industrial events for the students. Our next event is a part of the national This Girl Can campaign to encourage women to join activities and fields that they may not otherwise be interested in. I gathered the support of several other STEM societies to create on big STEM event. We are having guests from companies like Amazon and INTECSEA to join us for a panel discussion about their careers, challenges they have faced, and their tips for success. Future endeavors will include LinkedIn events to learn about how to create a successful LinkedIn and bringing in a photographer to take LinkedIn profile pictures and hopefully bring in some software engineers from game companies to talk about the industry and give tips about how to join. 
The possibilities are endless. Come to Surrey and join a society or start your own!