Distinguished guests, our honoured speaker Professor Dame Julia King, ladies and gentlemen:
Good evening and welcome to the University of Surrey's Adams-Sweeting Lecture. We are delighted to be hosting Professor King virtually, although of course we wish this event could be in person.
This lecture series is the University's flagship public event, featuring eminent speakers at the frontiers of science and technology.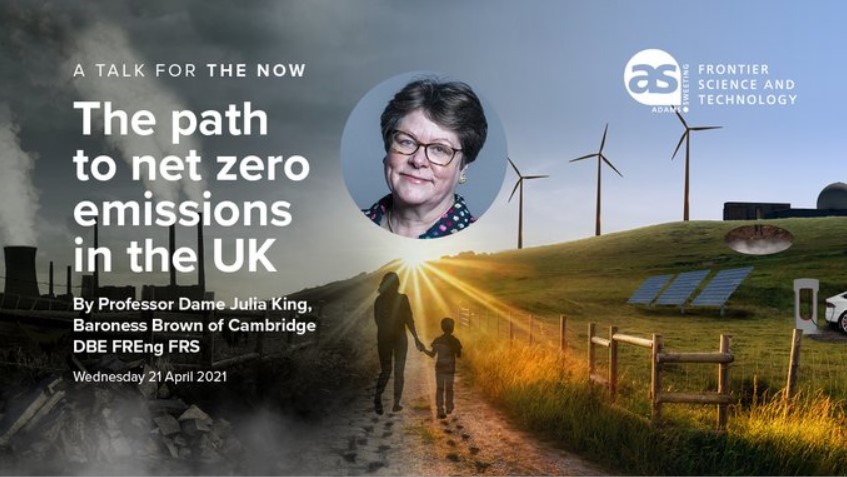 In science, we are always pushing the boundaries of knowledge. Never has this been clearer than in the past twelve months. The quest for understanding demands faith, self-belief and the ability to play the 'long game'. In times of crisis, our efforts also demand flexibility, collaboration and intense focus. These endeavours require extraordinary people, and the Adams-Sweeting Lectures bring these people to Surrey.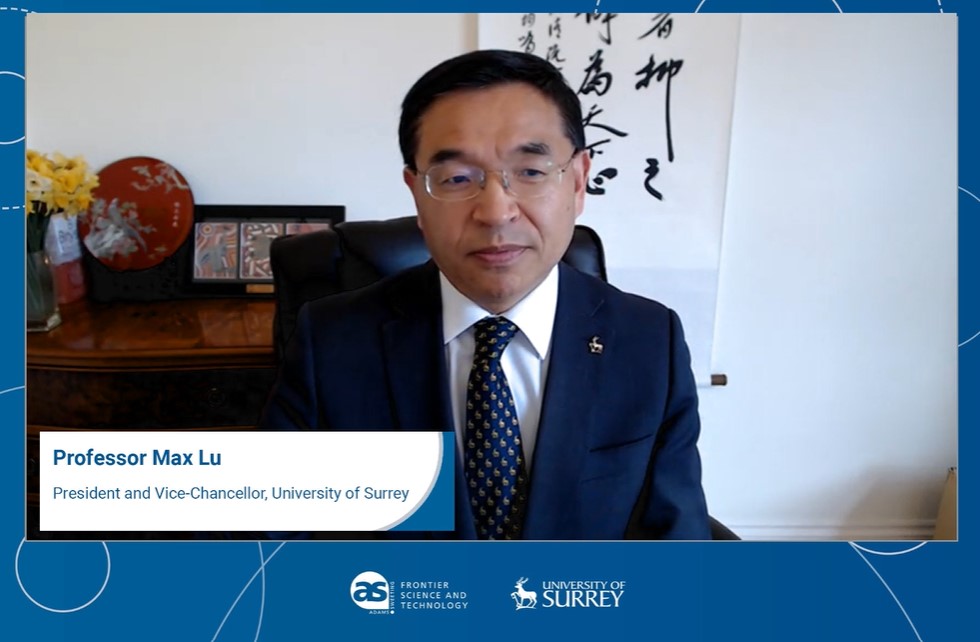 They are named in honour of two Surrey trailblazers of science and technology, both of whom join us this evening:
Professor Alf Adams is an eminent British physicist who invented the strained-layer quantum-well laser, considered to be one of the top ten greatest UK inventions of all time.
Sir Martin Sweeting is renowned worldwide as a pioneer of modern small satellites – a concept that has fundamentally changed the economics of the space industry.
Tonight, we are privileged to hear another distinguished leader of science and technology: Professor Dame Julia King on the topic of: 'Delivering Net Zero: the challenges ahead.' This is an area of particular strength and interest here at Surrey.
In a moment our MC Professor Ravi Silva will formally introduce our honoured guest speaker.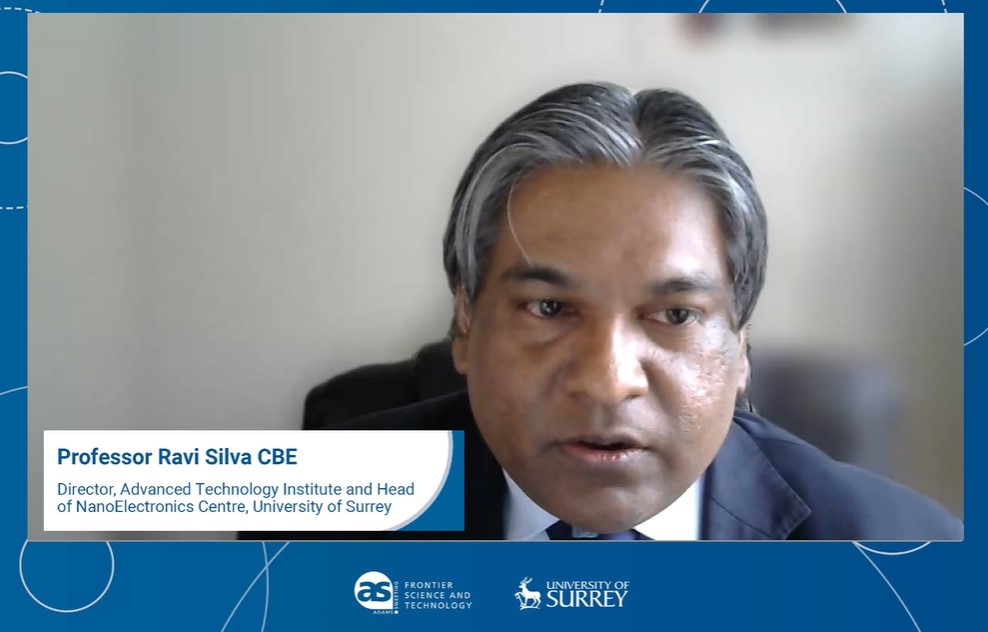 Professor King advocates a 'just transition' to our net-zero carbon goal that builds fairness for every citizen into its delivery. She wrote, 'The UK target of net zero is one we must meet, but our path to meeting it is also important. It must be a path that is fair, engaging with people and the environment. It must offer an optimistic and positive route to delivering this major transition.' As we have found with the Covid-19 pandemic, we can learn to live well within new limits; we can safeguard human health and still find individual and social fulfilment. Living in a way that is 'light on the planet' is a goal we can reach. The past year has shown us how much is possible – and how quickly – when huge investment and government legislation drive public energy and determination.
Tonight, I salute Professor King's spirit of engagement and responsibility as well as her many achievements. We value her leadership and inspiration as we strive to change our culture and society to help preserve our planet.
Thank you.
And now, please join me in welcoming our gifted emcee to the virtual stage. Professor Ravi Silva is the Director of the Advanced Technology Institute at the University of Surrey. He is passionate about the contributions solar energy can make to Net Zero Carbon targets.
He was recently awarded a CBE for his outstanding services to Science, Education and Research across the world for over three decades.
Over to you, Ravi.