As soon as I arrived back in Wellington from my adventures in Fiji, the city was gearing up to celebrate Matariki – the Māori New Year. The week prior there had already been a few events, such as Ahi Kā, but the main event was the beautiful Matariki fireworks over the harbour, coupled with the uber cool digital art exhibition Mana Moana that was projected over the Whairepo Lagoon.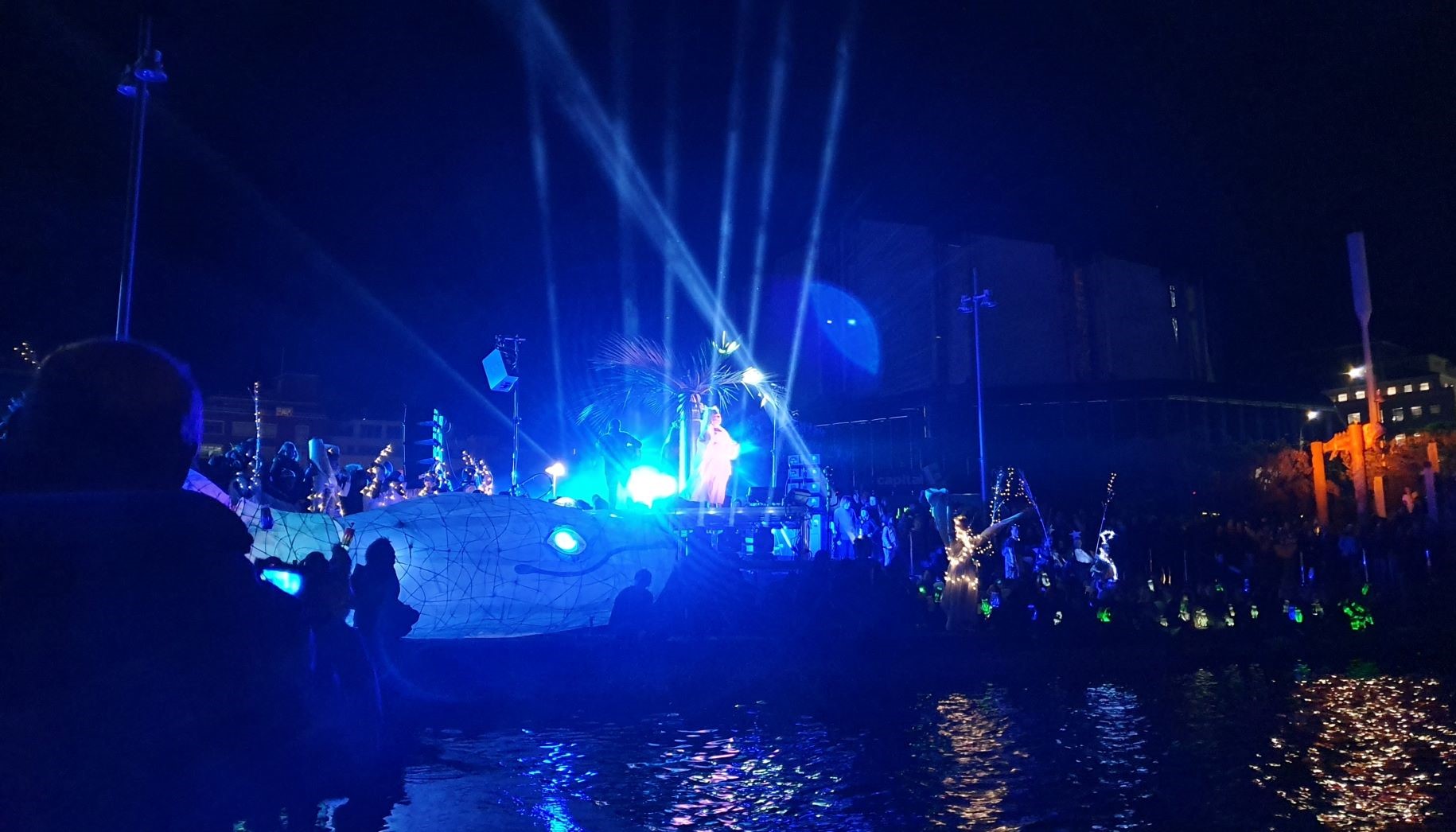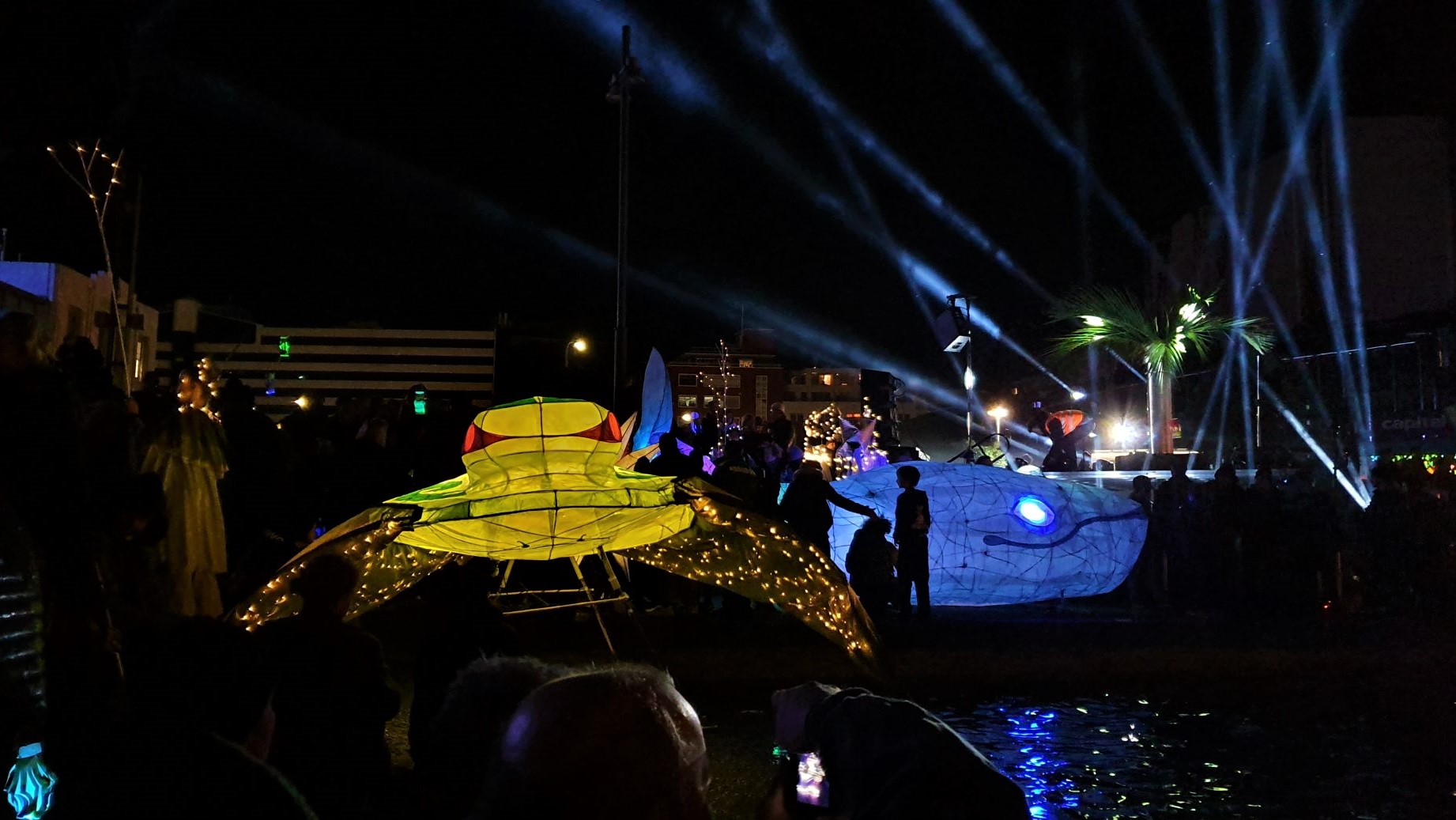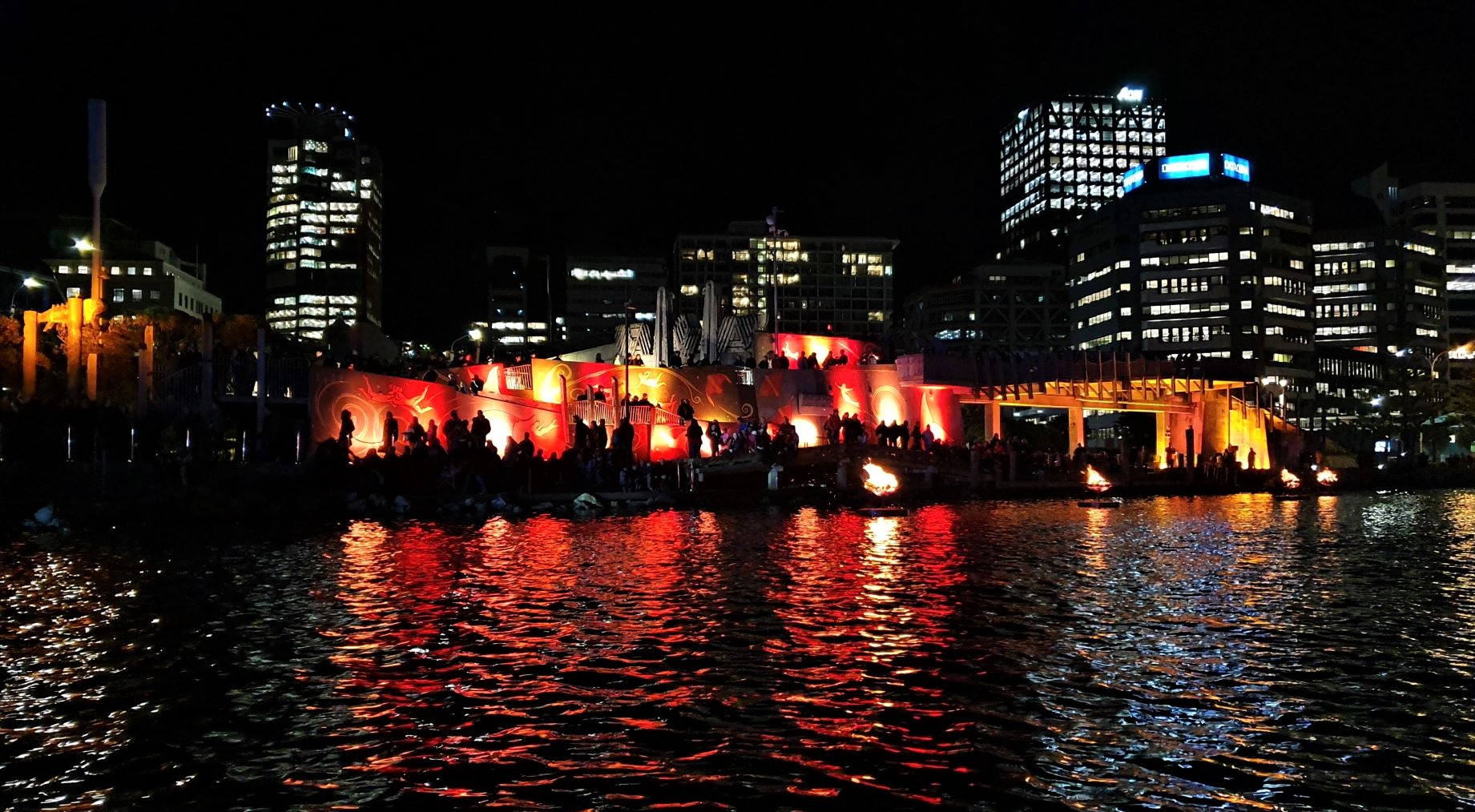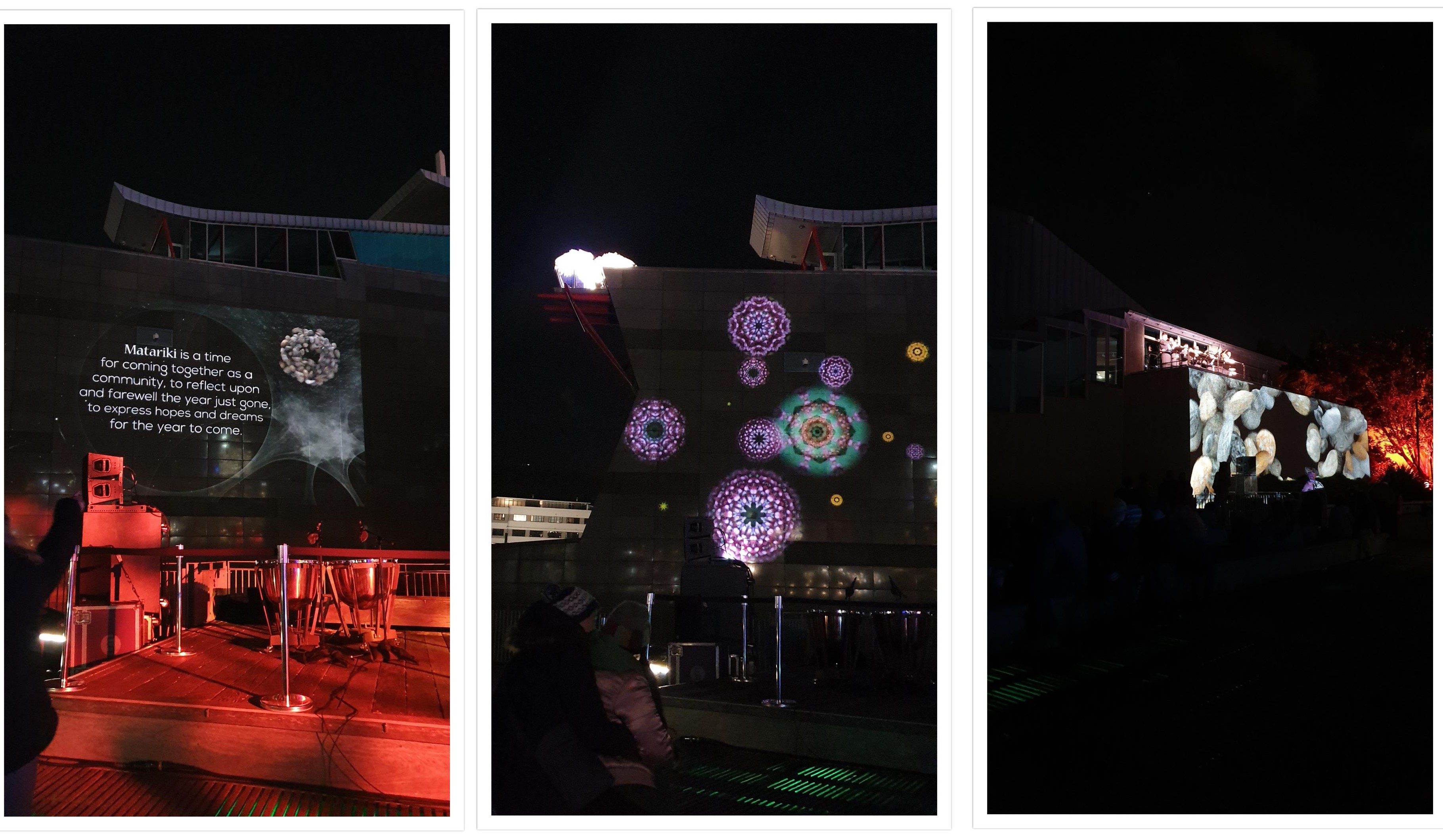 Ahi Kā (above) and the Matariki fireworks (below).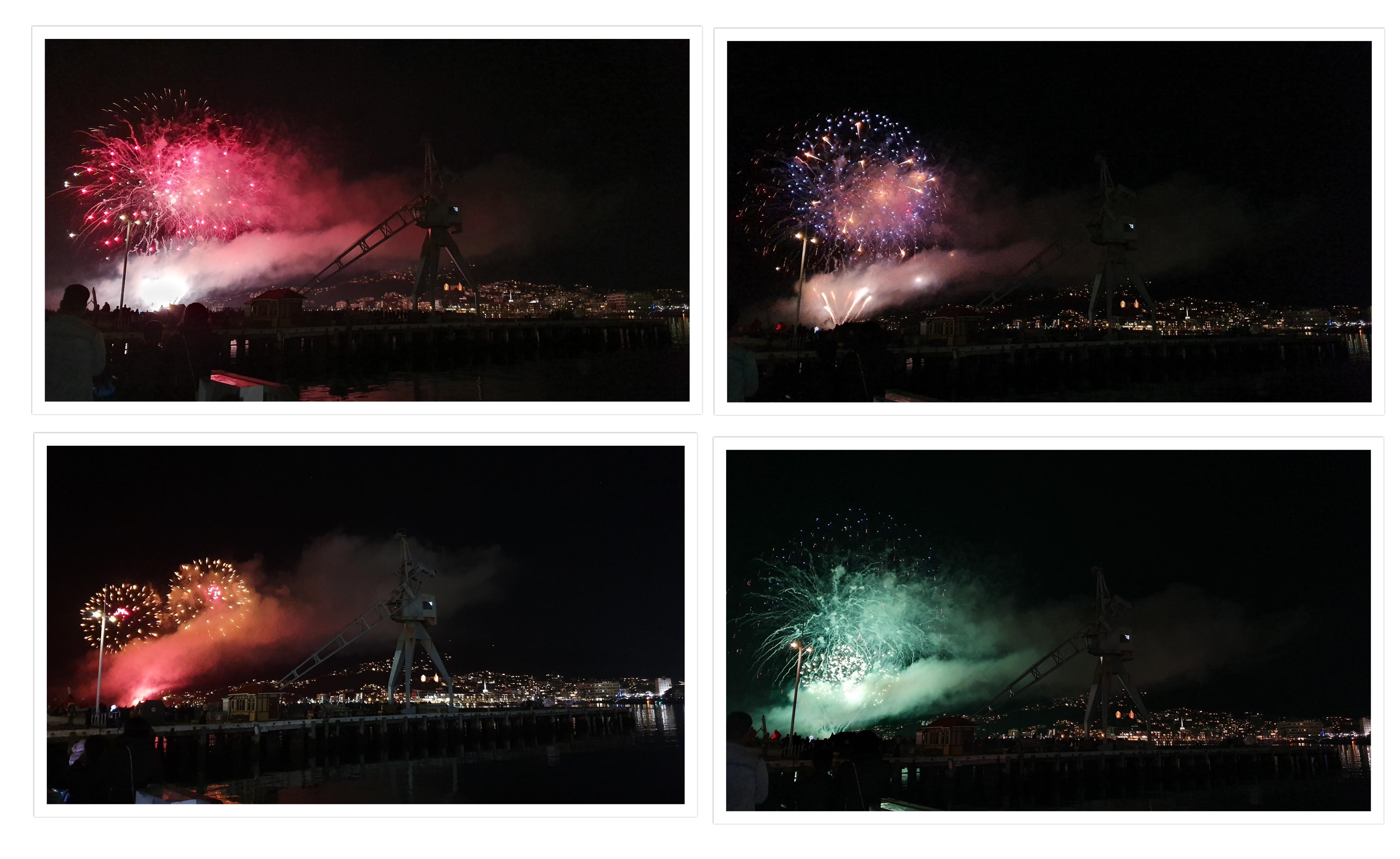 Mana Moana (below) was a collection of short video pieces – comprising songs, spoken word, stories, you name it – that told several stories of Matariki and other Māori folklore. What was cool about it was how the videos were projected holographically onto a wall of water above the lagoon, with the Wellington night-time skyline as gorgeous backdrop.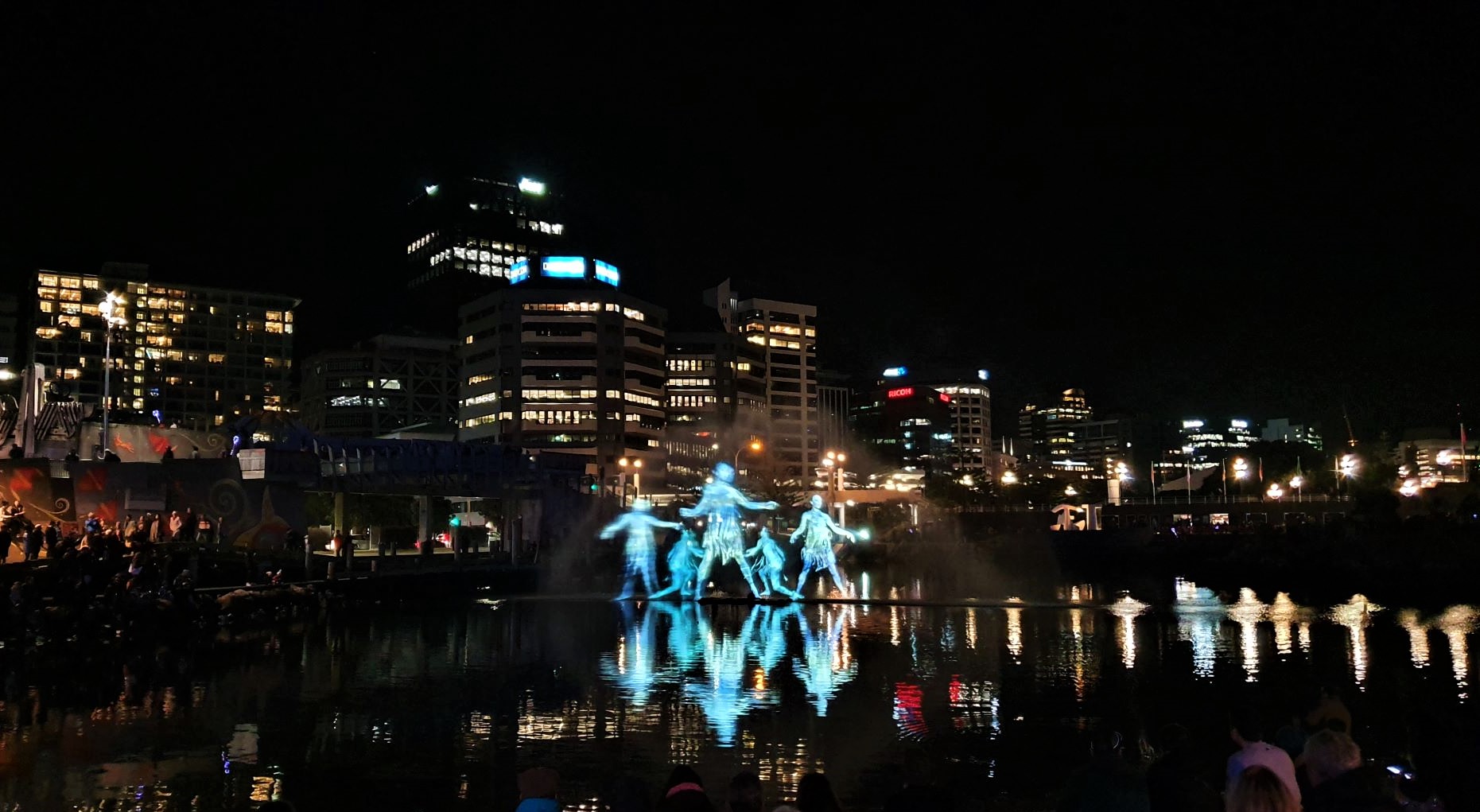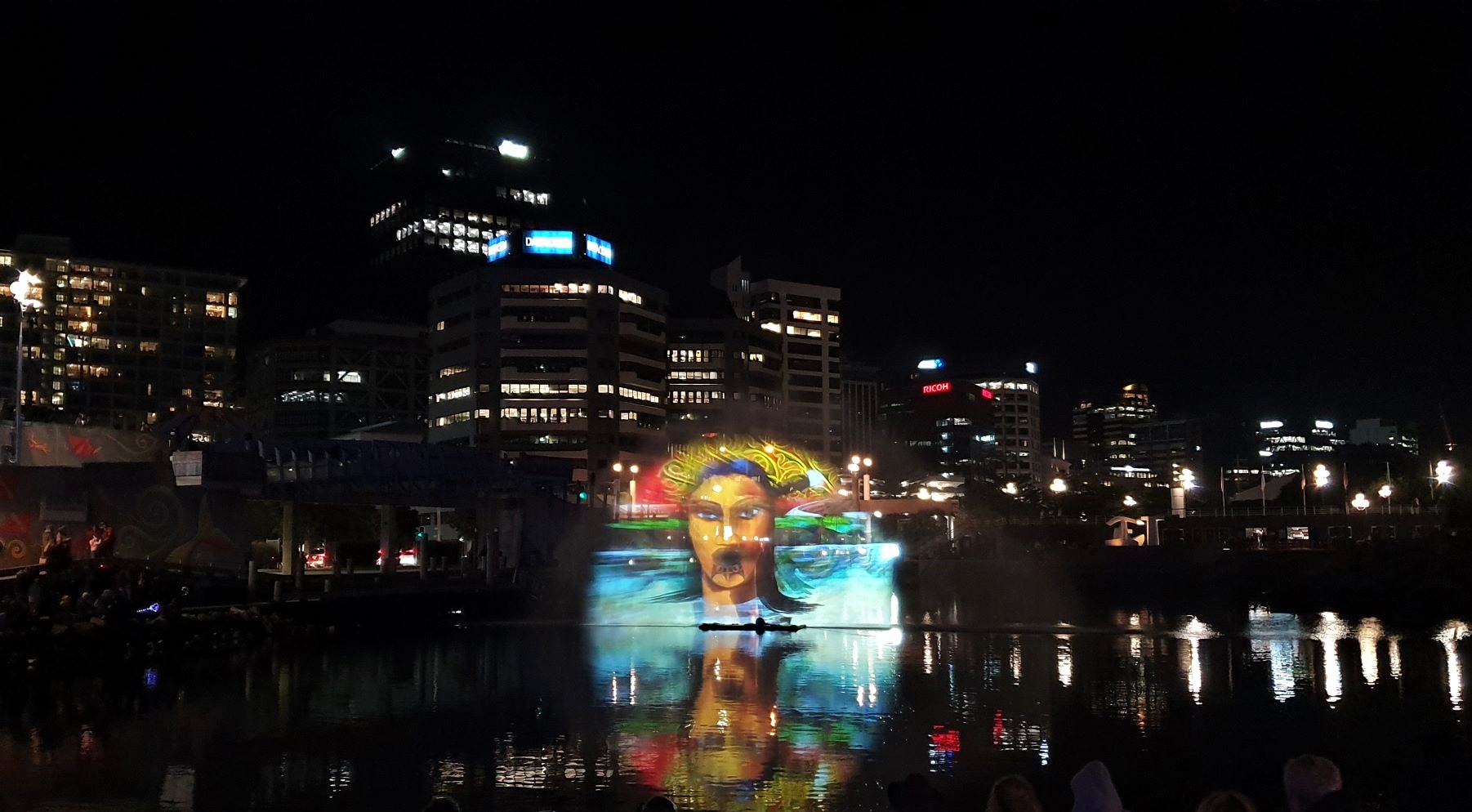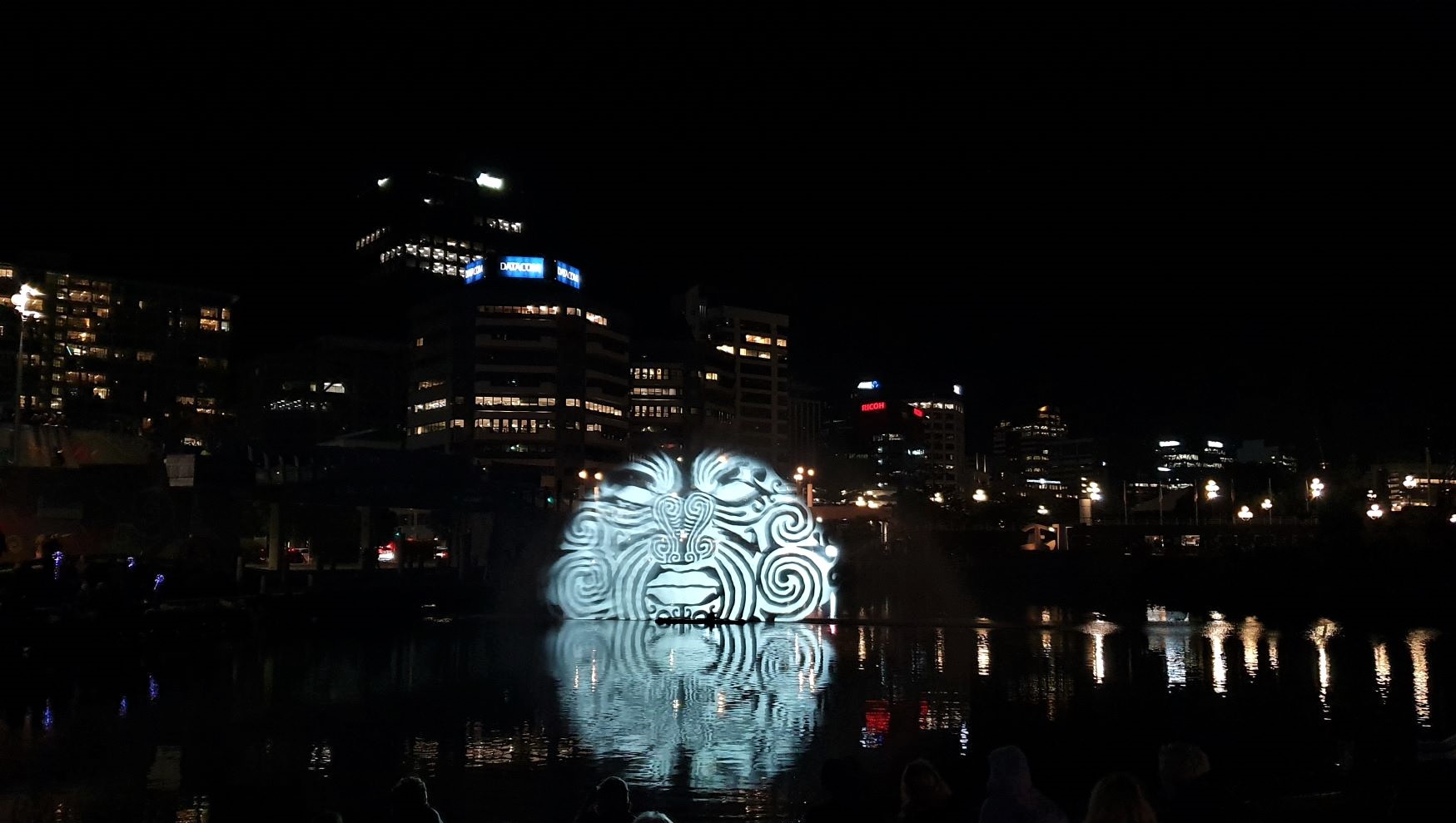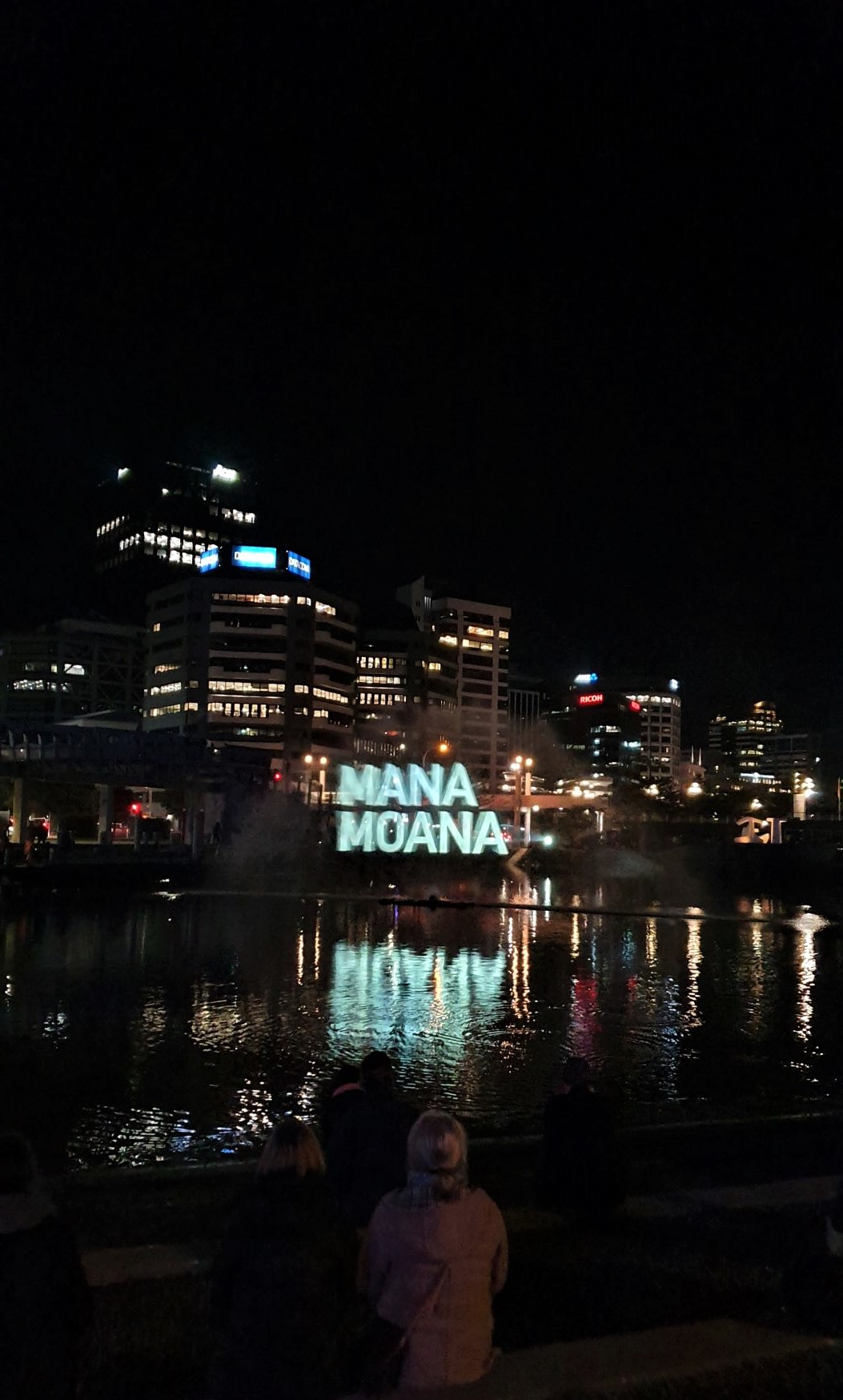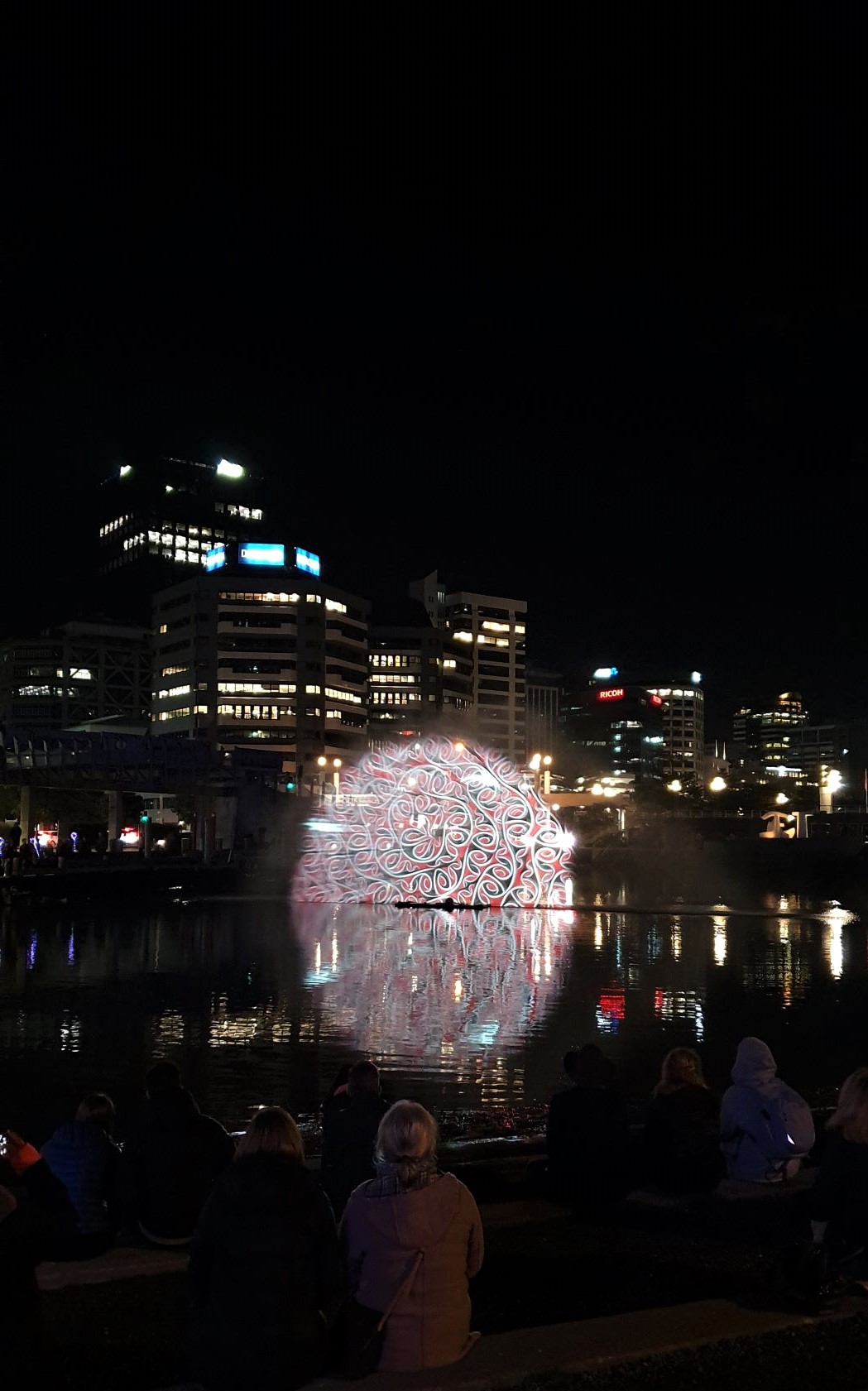 With these events, I marked the end of my time here in Wellington – and thus the end of my exchange. The joyous celebrations were the perfect way to say goodbye to this city I've grown to love and call home these past 5 months.
Doing an exchange – or Study Abroad – is just one of the many ways you can get to go abroad and enjoy another country while studying at Surrey. I did my exchange as part of my placement year, as I did what is called a 50/50 placement. This means that I only worked for half of the year, and did study abroad for the other half, both of which are then assessed and combined for my placement year qualification. This is something quite unique to Surrey – to my knowledge, not many universities do this – and it means you get to experience a little bit of both worlds when doing a placement. One can also choose to simply work for the full year (and, for this, you could work abroad) or study abroad for the full year for their placement.
As well as several opportunities to go abroad during your placement year, depending on your degree, you may also have the option to do an exchange as part of the three-year programme, whether this is for a semester or a full year. For Criminology, for example, I had the option to apply to undertake my full second year at the University of Maryland, but some courses offer semester-only exchanges. On top of all this, University also holds several summer schools each year to several countries across the world. After my first year I had the absolute pleasure of spending four weeks in four different cities in Brazil courtesy of Surrey – it was such an amazing experience!
For my exchange I studied for a trimester at Victoria University of Wellington which is the top university in New Zealand and among the top 250 in the world. The style of education there was pretty different to the UK and Surrey in particular, which was interesting to experience. For one thing, the university degree system there is much more flexible in that one can pick and choose modules (classes, as they are known at Vic) from pretty much any field of study within their degree (Bachelor) and sometimes even across Bachelors. For example, if one is studying a Bachelor of Arts, they can pick classes from any field of study that falls under this, and major in as many as three different subjects! I met someone who was studying Psychology, Criminology and Anthropology, with a minor in Sociology and another was doing Music and Law. You could do Architecture with Education if you wanted, Art History and Mathematics, Religious Studies and Data Science, or even Economics and Marine Biology. The list of possibilities is endless! This was perfect for an exchange as it meant I could do classes in topics I am interested in that aren't necessarily related to or relevant to my degree. Indeed, the one thing I really loved about my time studying at Vic is the classes I was in, which were all topics I'm fascinated by but would've been unable to study – or at least study in depth – at Surrey. That's another advantage to doing an exchange: you may get to experiment and learn different topics within your field of study that may be of interest to you if they are not on offer at Surrey.
I've loved every single second of my Study Abroad experience. I'm so glad I did it and I urge everyone to try it out too! Going abroad isn't just something that looks great on your CV but can be a really valuable life experience. You get to explore a different country, indulge in another culture or way of life, all while learning your degree from a different perspective and growing your knowledge. Living away from home is also a great way to develop crucial life skills and overall makes you a more globally-minded individual – which a lot of employers look for! I've met some incredible people and have gone to some beautiful places, all while studying at a pretty incredible university! I truly cold not recommend an exchange enough.