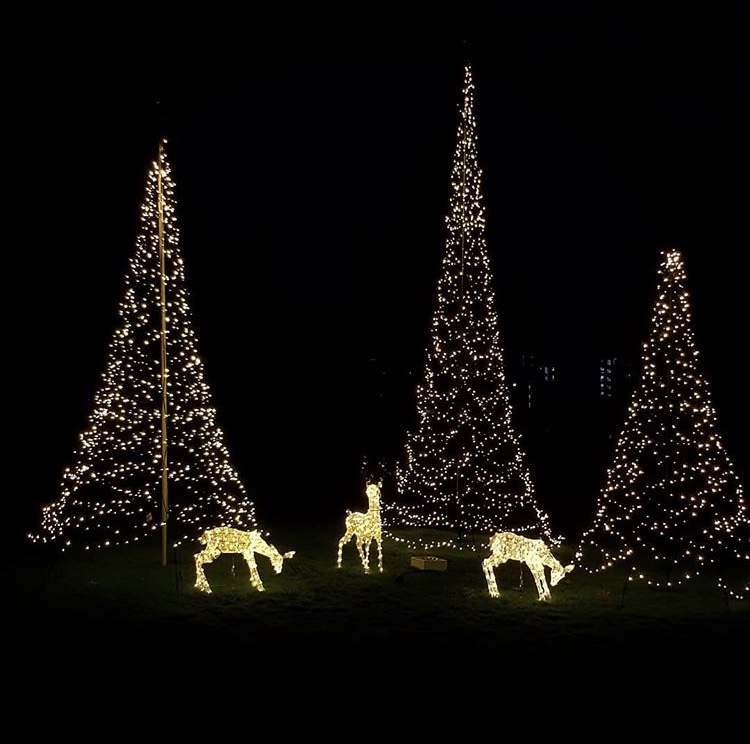 Hey guys! So today I thought I would share a few of my favourite things about the University…
It's coming up to Christmas and the University has started putting up some beautiful Christmas trees and lights here and there, so campus is starting to look like a winter wonderland and I'm getting really excited for Christmas! I absolutely love how festive the UK is around holidays!
Everything and everyone has an essence of acceptance. I have felt so deeply welcomed and accepted by everyone on campus as well as the University itself, they cater for every need and characteristic of a person. There is even a centre for wellbeing!
The University library is a whole world on its own. There are 5 floors, sections for silent study, sections for group work, laptops, computers, really fun to use filing cabinets where you'll find all the books you'll ever need, a mini grocery shop, literally everything you could ever possibly need in a library. Plus, it has also recently been redone! What is not to love?
I also enjoy the occasional workout, so instead of having to drive or walk to a gym near my home before or after Uni, between lectures I can take the bus from the main campus to the Sports Park gym for a quick hit session.
After those quick sessions, there is nothing better than rewarding yourself with some yummy Starbucks, I know it totally defeats the purpose of working out, but life is short! As my friend would say: "we're here for a fun time, not a long time." There are also lots of other little places to eat on campus, including a little pizza place. AND on Thursday's there is a fresh fruit & veg market, which also has a street food vibe as there are a few stalls that sell hot meals.
Last but not least, Surrey University has a beautiful lake that I love to walk past in the early mornings, even though it can get extremely cold, its totally worth it I promise. There are also geese or ducks or both (I'm not sure, I'm terrified of birds so I tend to keep my distance, haha) that swim and lounge around.
I hope you have a great week, see you here same time next week!