Hi everyone,
We have just come to the end of the first week of the second semester of the 2021/22 academic year, AKA the last-first week of my undergraduate career! Aside from the regular learning resuming this semester, we had several different activities taking place on campus such as:
The launch of the NSS annual survey of final year undergraduates in the UK. This is a nationally recognised independent survey, inviting students to give their opinions about their course experience. The survey covers key areas including:

organisation and management
The survey closes on Friday 29th April 2022. It is overall a great way to help the University and the Students' Union to improve the student experience and is always a great way to help prospective students make the right choices of where and what to study.
To kick off the survey, the launch event which took place at the Surrey Hive featured a live set from DJ Leroy, free hot chocolate and a photo booth for capturing memories of our last few months at Surrey. Pictured below: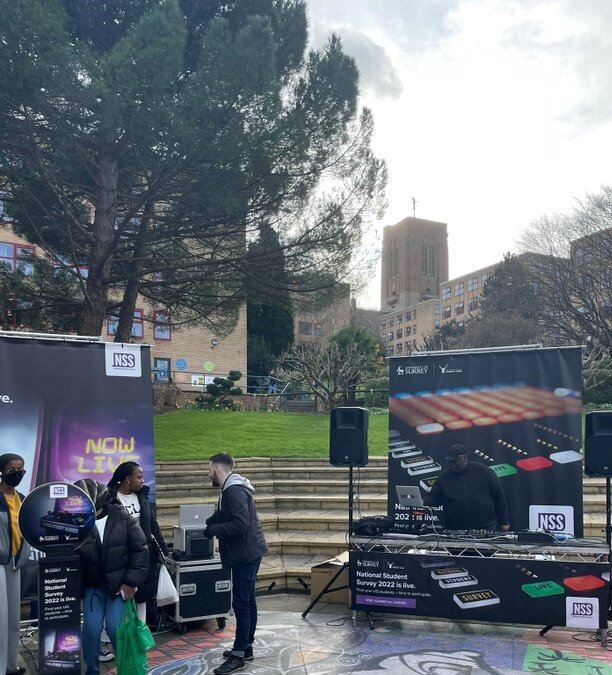 The ReFreshers Fayre. It took place at the Marquee and featured stalls from our sports clubs, societies, university services, the Students' Union and many commercial stands – open to all students. It was a great way to refresh our knowledge on the opportunities that are available at the University of Surrey and Guildford town – whilst getting plenty of freebies! This year, I decided to be a part of two societies, ZenSoc and Consulting. The latter, because it is a great way to not only meet new people and network but also to gain essential communication skills which will no doubt be useful in my future career. The former because being in my final year is demanding and it is often necessary to take some time to meditate to have the clarity of mind to balance it all. Aside from these two societies, from time to time, I also attend different societies to get the best out of my time here at Surrey. For example, cross-country/running club, yoga society, politics society etc.
In order to have a look at the clubs and societies you can get involved with at the University of Surrey, you can have a look by visiting this link: https://ussu.co.uk/activity/groups/
Some pictures taken during the ReFreshers Fayre: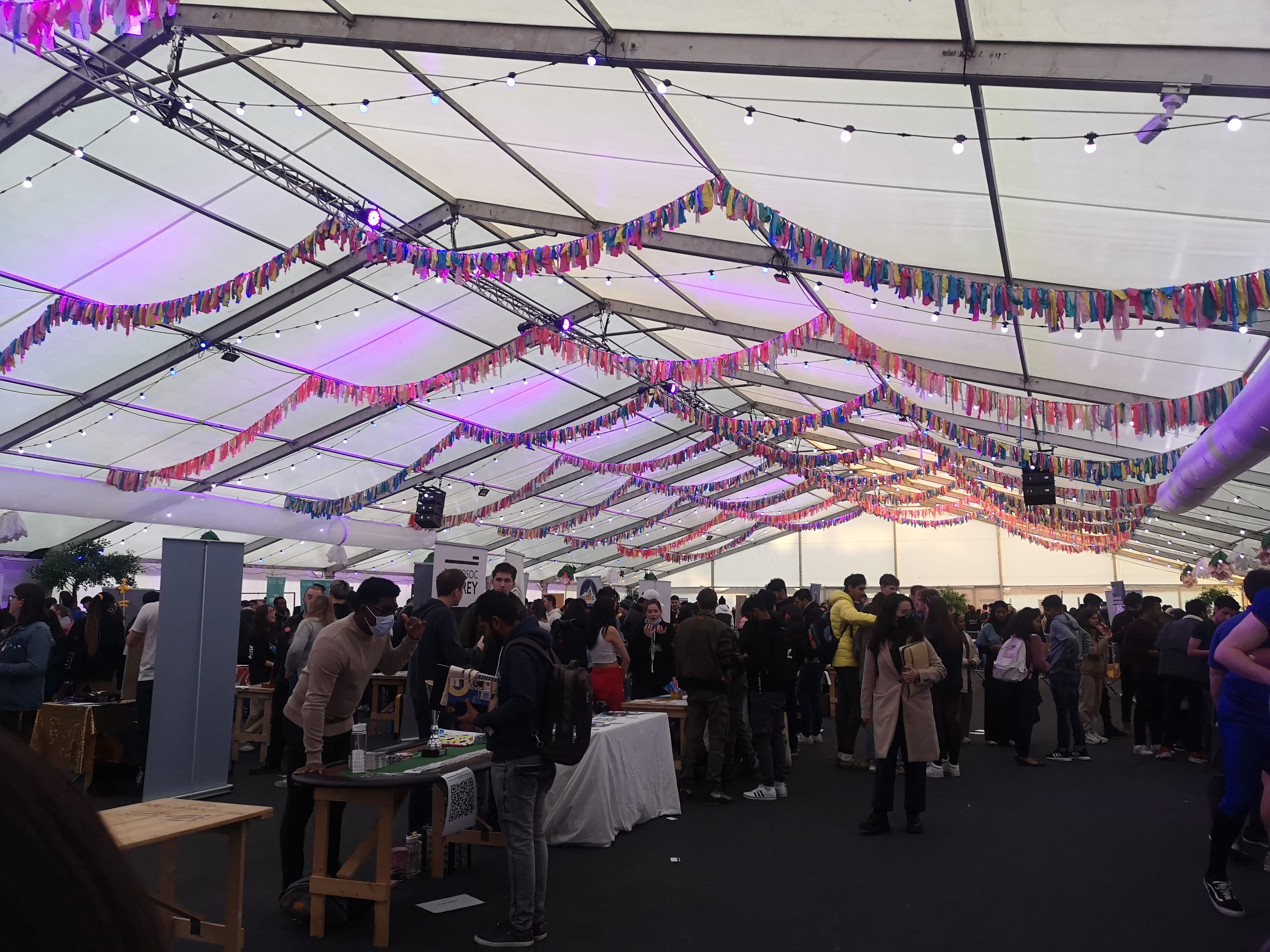 I am hoping and praying that everyone remains safe during this time.
That is all for now folks,
Best,
Anne