Hi everyone!
As the university winds down with just a week to our Easter break, the sun is shining brighter and our campus is as lively as ever. This year has been the first time in 2 years that I have been able to see students by the lake soaking up the spring sunshine, a beautiful sight indeed. Here is a picture from my morning walk, less busy but still beautiful: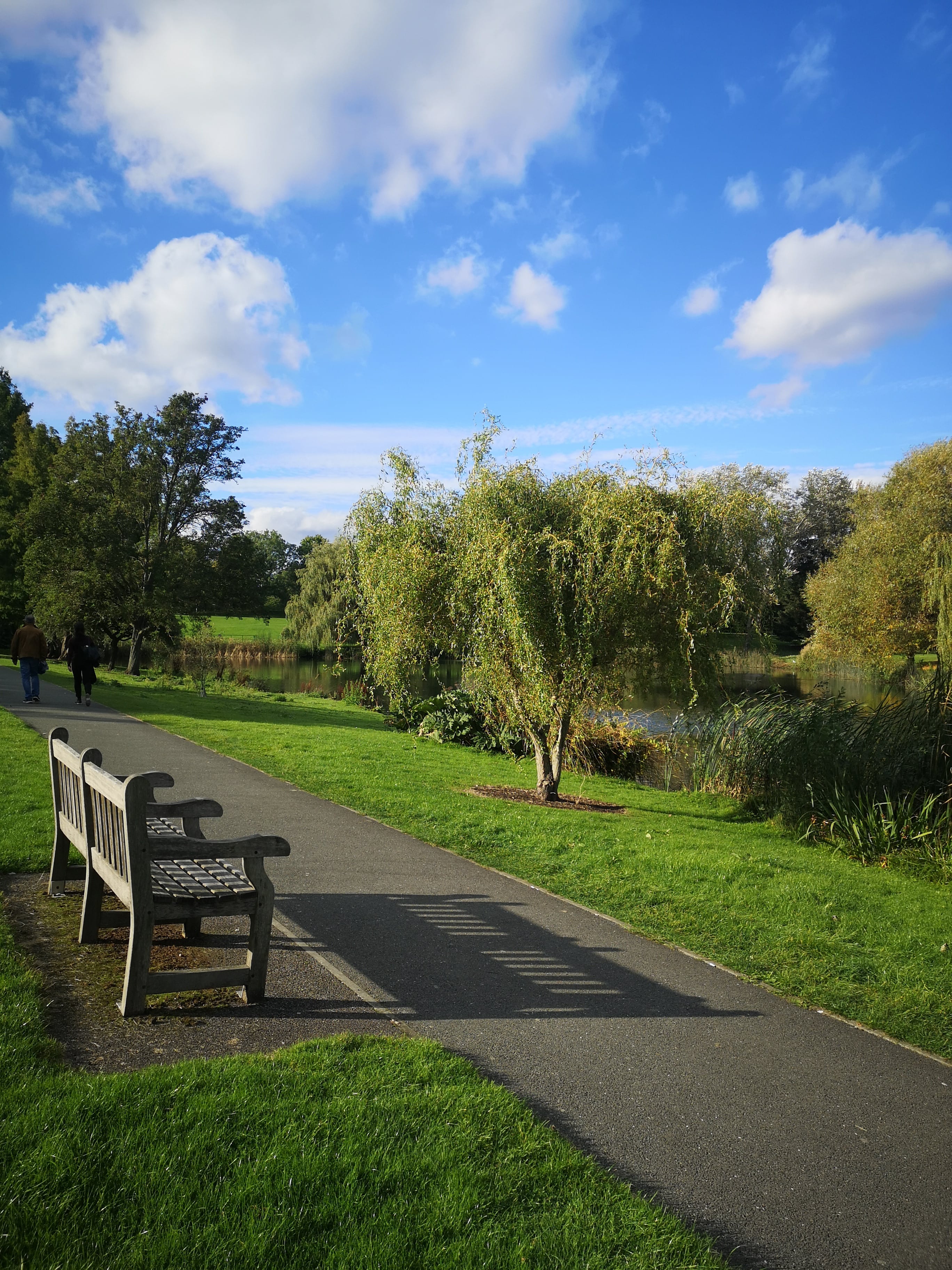 I have been working on assignments and coursework a lot this past week as I'm sure many students have been. This meant that I have been very busy with little time to myself. I stumbled upon the Pomodoro method of studying which has been helping me to stay on top of my assignments and test revision. From my understanding, the Pomodoro Technique is a time management system that encourages people to work with the time they have—rather than against it. Using this method, you break your workday into 25-minute chunks separated by five-minute breaks. These intervals are referred to as Pomodoros. The benefits I have found from using the Pomodoro technique are that my focus has increased immensely and I am also less mentally fatigued. This is great for students who do not want to experience burnout, especially during busy semester periods.
This past week was also MySurrey Hive's 3rd Birthday! The university hosted a birthday party at the Amphitheatre to celebrate the day. There was so much to do including a lucky dip to win a prize, cupcakes to enjoy, and photo opportunities up for grabs. Here is a picture of Barnabee buzzing around partying to the music.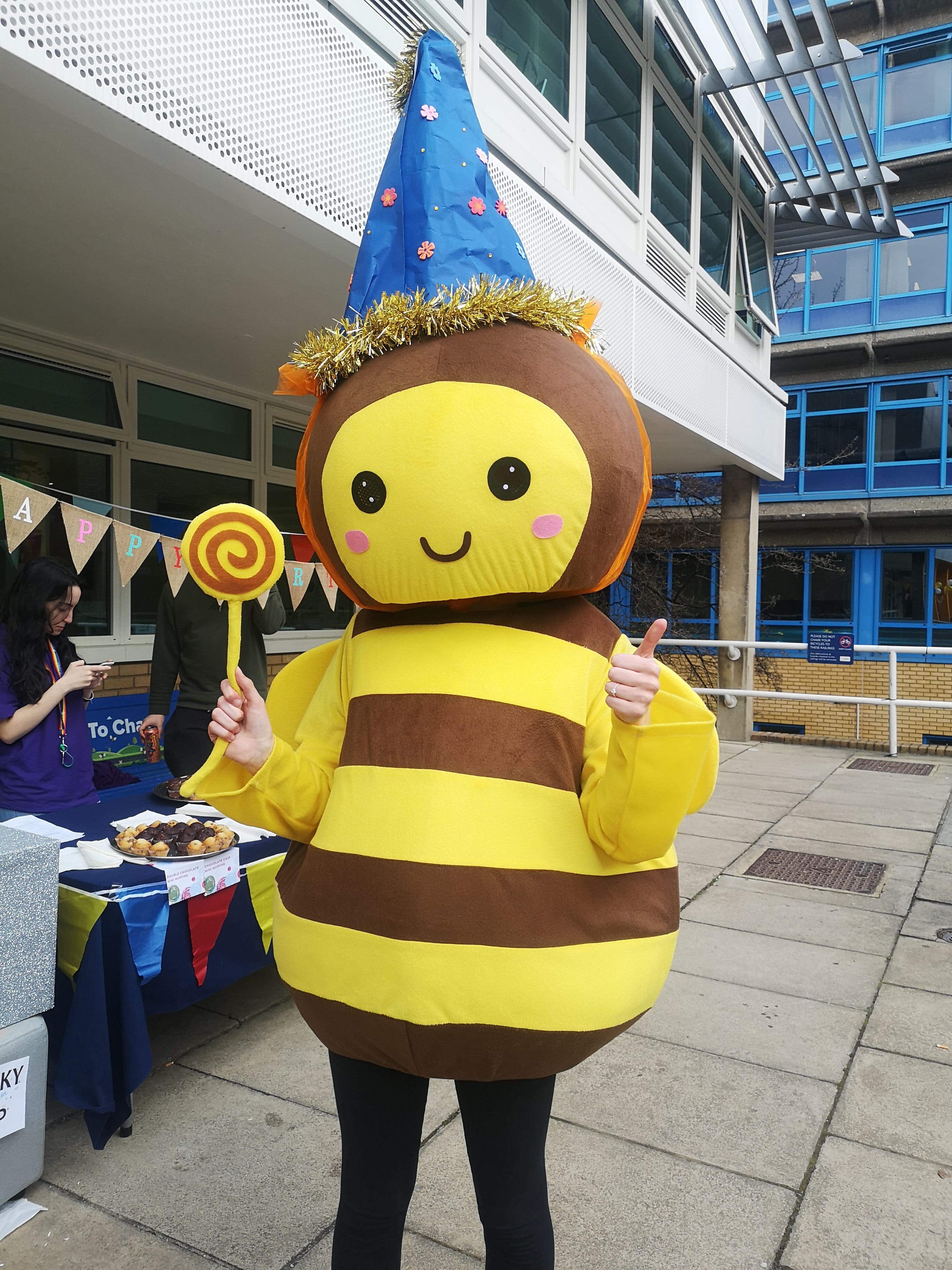 This past week I also attended one of the statistics workshops run by the Academic Skills team, My Learning Development here at the University of Surrey. It opened my eyes to just how much support is offered by the university to help students excel. The team offers advice to students at all levels of study, on all course programmes at Surrey. The key areas they can also you in developing as a learner include; critical thinking, researching information and referencing, planning and writing assignments, projects, or dissertations and many more. In addition to this, as students you can also get academic support from your department (including lecturers and tutorial leaders), your personal tutor, the Academic Hive, the library and learning services (including peer tutors) as well as straight from your peers on your course. One of my main concerns about travelling abroad to pursue my education was whether I would be able to get the academic support I needed. I am glad to report that in Surrey, the support is in abundance.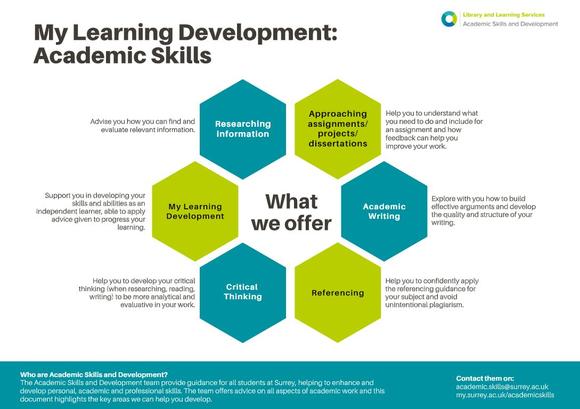 Hoping and praying that everyone remains safe during this time.
That is all for now folks,
Best,
Anne