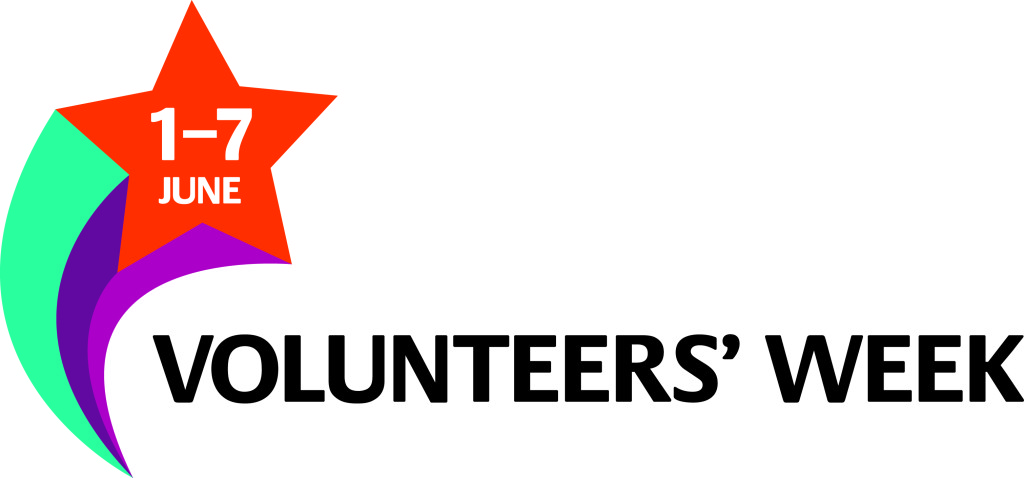 This week (1-7 June) is Volunteer Week so we thought that now would be the perfect time to showcase our volunteers, show you the work they have been doing and most importantly, to say a huge thank you!
Next up are our occasional volunteers.
These group of individuals are a special bunch, they are individuals who are for whatever reason – be it distance, time constraints etc. – are unable to come to volunteer on a regular occasion but still want to help out in whatever way they can.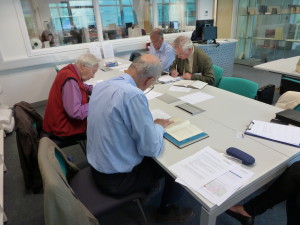 These volunteers come to us on special occasions on designated 'Volunteer Days', organised through the Alumni and Development Office as part of the Remembering Battersea Project.

Since the project began we have already run two of these very successful days.  The people who are drawn to these are a mix of Battersea Polytechnic students and staff, and the subjects that they studied are again a real mixture – Engineering, Human Relations, Hotel and Catering, Physics, Home Economics and Chemistry, to name a few.
These volunteers have been working on a variety of projects while they have been here, including indexing our student publications which main aim is to make our collection of publications more accessible and much more of a tool for research.  It proved to be a popular project, especially when they found they were mentioned in the publications, or events that they were part of were featured triggering memories for them.
We also had some of them working on our Battersea Cookery Book project aimed at looking at our collection of cookery books, capturing their memories of using it – while studying here or during their life – and also highlighting recipes that were of particular interest to them, and ones that they have used time and time again.  Once again this project has been a popular one for those working on it, and we have gained an awful lot of information and knowledge from them in the process
During just the one day they were here they all produced an awful lot of work, happily getting their heads down and working away quite contentedly.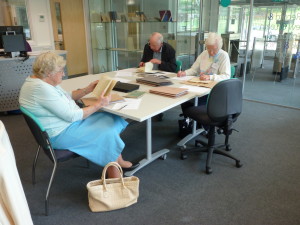 These volunteers have been a great addition to our team and have produced a fantastic amount of work, we hope they have enjoyed the time they have spent with us.  We are certainly thankful for all the work they have done with us here.
Thank you the occasional volunteer team!