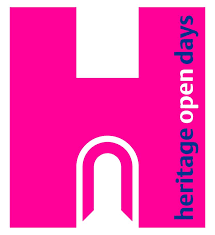 On Saturday 9th September 2017, the Archives & Special Collections team at the University of Surrey will be hosting an open day (11:00-15:00) offering a glimpse into the archives.
Collections include: the University's own institutional archive and that of its predecessor Battersea Polytechnic, a large number of dance, performing arts and movement focused archives, the E H Shepard Archive, containing correspondence, writings and drawings linked to the man perhaps most famous for drawing Winnie-the-Pooh, and the Thomas Farrer Collection, a Victorian gentleman's library comprising of over 2000 books.
This will be a unique opportunity to view a display of material from across these diverse collections, with optional tours of the archive stores taking place at 12:00, 13:00 & 14:00 – booking not required.
The archives can be found on the Ground floor of the University Library, George Edwards Building, Ground Floor Reception, GU2 7XH. It would be great to see you!
For further information contact archives@surrey.ac.uk