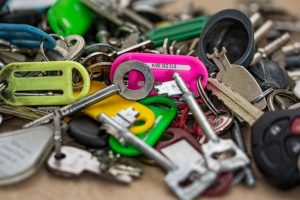 The CoDE Team at Surrey Business School is thrilled to report that we have received approval for funding the EPSRC project we submitted at the end of last year to the Trust, Identity, Privacy, and Security (TIPS) call. This was a proposal involving Warwick, Cambridge, West of England, and Surrey to the amount of over £1.2M over 24 months. The Surrey part of the proposal is just over £230k, and will be spearheaded by Professors Roger Maull and Alan Brown. This means that CoDE will be able to move forward in our research in the digital economy, and we can even more strongly position Surrey Business School as a leader in this area.
Our project is called 'Control and Trust as Moderating Mechanisms in addressing Vulnerability for the Design of Business and Economic Models' or ConTriVE.
To date, research on Trust, Identity, Privacy, and Security (TIPS) in the Digital Economy has addressed a question of reducing objective vulnerability of systems via technical solutions such as security protocols and algorithms that 'protect' the individual. Yet, very little is known about whether and to what extent individual subjective perceptions of TIPS coincide with the objective assessment of TIPS (e.g., by the relevant governmental or cybersecurity institutions). This project
concentrates on understanding and measuring user subjective vulnerability to TIPS issues and studies implications of this subjective vulnerability for business models in the digital economy.
The main objectives of the proposed project are:
(i)To formulate reliable tests for measuring subjective user vulnerability with regard to cybersecurity by varying trust, privacy, and security using the methodology of field experiments applied "in the wild" (e.g., with institutional perception of individual vulnerability as low and communicated to be low; and well as with institutional perception of individual vulnerability as high and communicated to be high).
(ii) Based on these obtained measurements, to create business model design principles from the perceived control and trust mechanisms which can be used by businesses to de-risk business model innovation.
(iii) Via insights from business models, to support the production of new offerings which meet subjective user vulnerability requirements for the private sector as well as to provide policy recommendations for TIPS regulators. We will develop agile business model evolution practices to accelerate impact in domains undergoing rapid change: personal data research must move from conceptual design and early studies into the innovation space. In particular, we will explore Business Model Innovation and deliver proof-of-concepts of Business Models in the Digital Economy around personal data and subjective perceptions of cybersecurity through agile delivery practices.
We will create and support a sophisticated "in the wild strategy" via filed experimentation using the Hub-of-all-Things (HAT -an enabler for personal data collection and use which has emerged from our existing portfolio of Digital Economy EPSRC/RCUK research awards) through the HAT Living Lab (HALL): to be effective, many of the critical practical elements of innovation must be conducted in a live environment. Unlike pure technology research, proof of concept of Business Model Innovation cannot be held within a traditional 'lab' or a research space setting (similar to how one cannot learn
swimming in a library!). A Living Lab approach ensures any experiments occur within a live environment, but also that research is applied under controlled conditions to draw insights, create new knowledge and challenge theory. This will be focused around the retail industry through our partners (Tesco, Hollywood Elite Music, Sky, Hearst, and Methods). Technology support will be provided by HATDEX (an exchange marketplace for personal data which emerged out of the HAT) and IBM.
We aim to engage citizens and consumers into gaining a deeper understanding of personal data usage models and personal data security; for meaningful impact in the public and private sectors, we will investigate how personal data will impact on the provision of public services. This will include the private firms who are involved with data producer, consumer, and aggregation functions, and the wider societal issues of the impact of personal data in public service delivery.
It's a tremendously ambitious and exciting project that reaches into many areas at once – just like the Digital Economy does. Issues of trust, identity, privacy and security are here to stay – how do they affect you and your business?
Kris Henley , Surrey CoDE Project Officer
Based at the Surrey Business School, the Surrey Centre for the Digital Economy (CoDE) is a major effort focused on the impact of digital technology on businesses, the economy, and society. Drawing on the University of Surrey's strengths in technology and innovation, its internationally recognized engineering activities, and the growing reputation of Surrey Business School, CoDE is analysing the broad economic, organizational, and sociological changes brought about by the advance and spread of digital technology.