Above all, Surrey Business School aims to put a fantastic student experience at the heart of everything we do. Although this can encompass many areas, sometimes it's the simple things that really make a difference to our day, like a friendly chat or feeling a sense of belonging.
When it comes to our PhD students, they will often find themselves working long days and nights, zoned into researching their specialist area, which for the most part is a solitary mission. Teaching staff (Dr Stelvia Matos and former Surrey teaching staff member Dr Jeremy Hall) from the Department of Strategy and International Business decided to take it upon themselves to create a club called The Order of Good Cheer, paying homage to a Canadian war-time tradition once used to boost solider morale!
PhD students and staff from the department would regularly meet at different Guildford pubs to socialise, discuss ideas and take stock of challenges and achievements.
A few of our PhD students shared their memories with us below:
"It was a great experience in my life to participate in the meetings and a great opportunity to be in touch with British culture (especially for foreigners). The climate has always been one of great fun, affection and exchange of knowledge. It was really inspiring. Our Order of Good Cheer Pub is unforgettable, and I miss them."
Erivaldo Carneiro Junior
"It's a truly remarkable way to create a friendlier environment at the Centre, to promote socialisation, and to enjoy the city. It's one of the things I miss the most when I look back at my time in Surrey, having an interesting conversation with my amazing colleagues in a true British pub!"
Lia Castillo
"I have only nice memories when I think of the Order of Good Cheer. What started as a seemingly funny idea quickly became one of the most important aspects of our group and research culture. It played an important role in bringing us together as a team but also in nurturing our creativity. I think it's an idea worth spreading."
Frederik Plewnia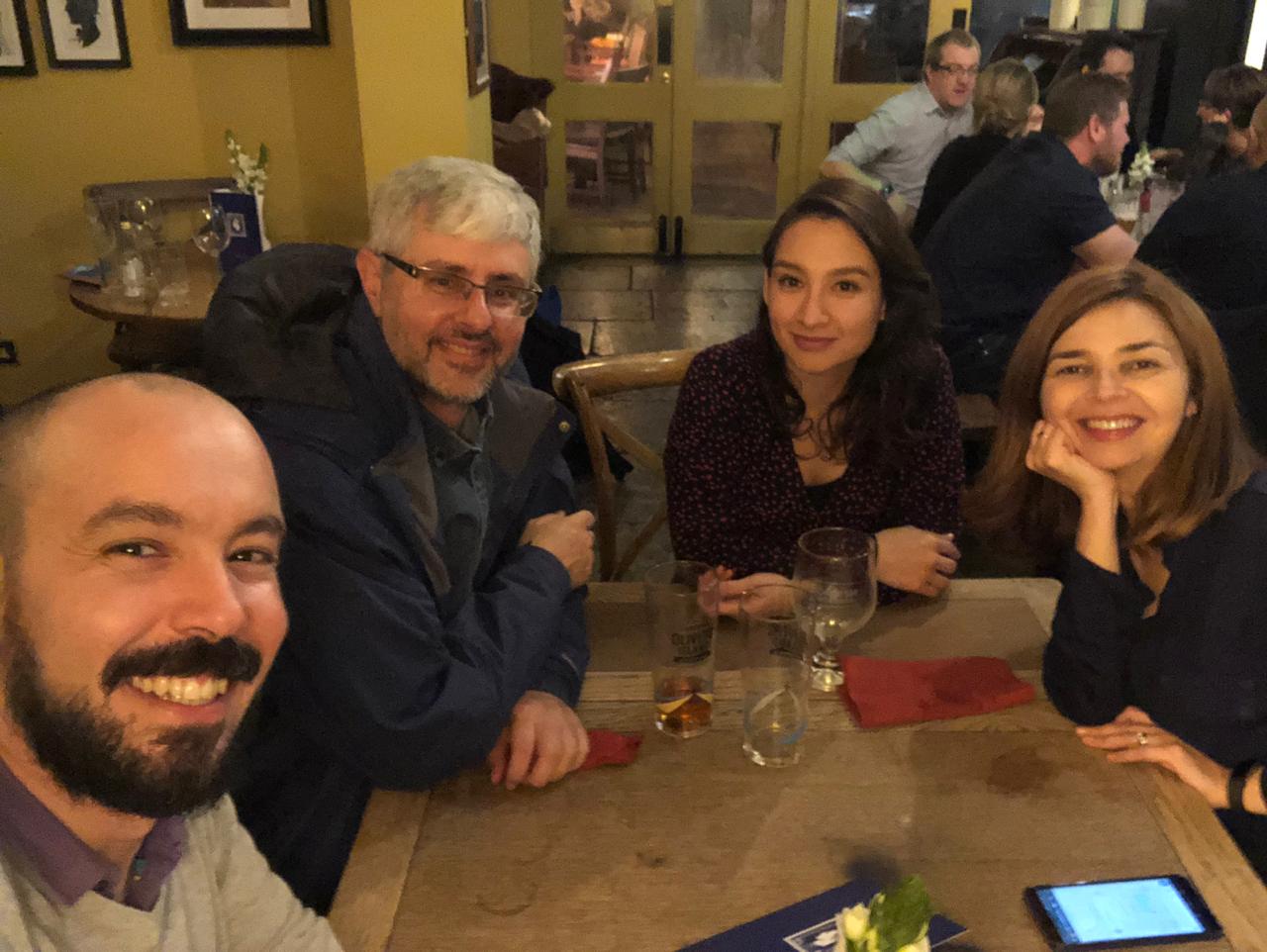 Find out more about study at Surrey Business School.