Yesterday, Surrey Business School were proud sponsors of the Surrey Chambers of Commerce International Women's Day event 'Gender Equality in Education', which aimed to highlight the importance of creating conditions that eliminate discrimination against women in education.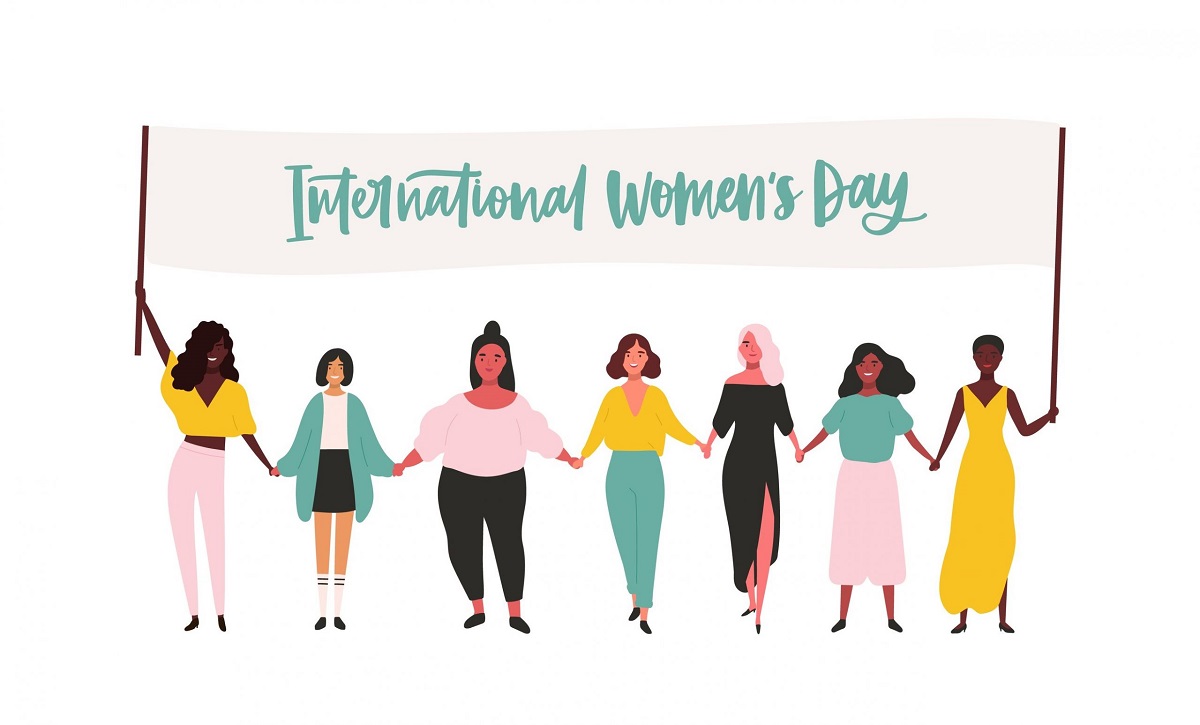 The event was open to all to join, not only to celebrate this year's theme, but also celebrate the fabulous women of lockdown. Participants had the opportunity to network, and four inspirational speakers shared their stories, including two alumna from Surrey Business School.
The first speaker was Yejide Akiode, CEO of I-excel and Eduspace Limited, and former MBA student from Surrey Business School.
Yejide is an education enthusiast and a huge supporter of social mobility, having authored several social mobility enhancing books for school-age pupils, some of which are used by schools in Lagos as part of their extra-curricular activities. Her areas of expertise range from education consultancy to youth training programme design and delivery.
Yejide spoke passionately about her journey from voluntary work to founding her businesses in Nigeria and the UK, underpinned by a desire to 'find out more, know more, seek out information' – a trait passed down by her father. In her work she encourages this in children, as well as the ability to 'unleash their creative ideas without fear'.
The next speaker was Erika Brodnock, founder of Karisma Kidz and also MBA alumna from Surrey Business School.
Through her work at the intersection of technology, wellbeing and product development, Erika has built products and services in ed-tech and parenting. Her passion has always been to contribute positively to the growth and success of individuals, organisations and society, and she is currently researching how artificial intelligence can be used as a force for good in democratising access to venture funding for diverse entrepreneurs.
Erika's work with Extend Ventures has unveiled some stark disparities between the funding and support awarded to predominantly white, male entrepreneurs, and women – particularly women of colour. This applies to education too, with their report showing that 70% of funding is awarded to those with at least one team member from a top university.
Erika spoke of her own background, education and the importance of 'mirrortocracy' – a term she coined to remind us to check when we want to support someone who looks like ourselves (similar education, clubs etc). After all, 'we can always be a majority ally to someone'.
Raj Kumari-Byford, Director of The Food Share and 1TCA, spoke next, and it was particularly poignant to hear what she's achieved throughout the pandemic, having adopted her baby girl from Ethiopia and being given the all clear from Breast Cancer.
Raj's response to the pandemic was to help 20 local vulnerable families and within 2 weeks, her passion and efforts contributed to the provision of over one million meals across the UK, Ethiopia, Venezuela, Kenya and India. She also collaborated with British manufacturers to produce the UK's first zero waste protective face covering – 20,000 of which will be donated to front-line workers this year.
Raj was the first female in her family to be educated at a tertiary level, and she believes teaching children critical thinking and the value of money is essential education. 'Everyone deserves to have independence, whatever that may mean to them.'
The final speaker was Frances Rutter, CEO of Nescot College. Frances is passionate about how we give young people skills, especially those from disadvantaged backgrounds. Surrey has a large, perhaps surprising gap between the 'haves' and the 'have nots'.
Frances acknowledged that further education is seen in a different light to higher education, and a college offering vocational training is often last choice. However, she demonstrated the great success of Nescot and some heartening stories, by presenting some of the students who had gone on to carve out careers, breaking gender stereotypes along the way.
We met Georgie – working in the motor vehicle industry despite initial resistance, Lucy – runner up in Huawei's global IT competition, Kelly – now full-time plumber having successfully completed an apprenticeship, Martin – not your typical hair and beauty teacher, and electrical installer Luiza.
"After listening to the amazing female leaders within our community on International Women's Day, I felt inspired, enthused and energised. The breakout rooms allowed us to all connect at a deeper level, learn from each other's experiences and share our feelings in a safe space. Having the opportunity to ask for advice on how I can create impact on my own business journey from the successful women on the panel, bridged the gap between myself and them – I felt like I too could shape the lives of myself and others through my entrepreneurial actions."
Janhvi Sehgal, International Business Management Student and President of Surrey Business Society.
A huge thank you to Surrey Chambers of Commerce for organising a great, eye-opening event. This year, the event was hosted virtually, and participants enjoyed delicious treats courtesy of bespoke caterers, Elizabeth's Home Cooking. 
International Women's Day is a global day celebrating the social, economic, cultural and political achievements of women. The day also marks a call to action for accelerating gender parity.
"Women aren't under represented, we're overlooked."
Erika Brodnock