Jean Maldonado studied at the University of Surrey and graduated with a BSc in Computer Science. Jean now works in the USA and reflect on his time in Surrey.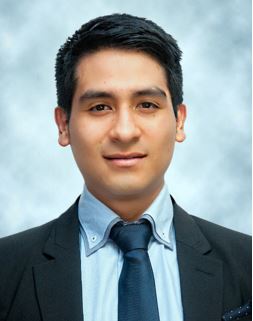 What attracted you to choose the University of Surrey and to study your course here?
Several things helped me decide that Surrey was the right place for me: the fact that it's a campus university, that the course has a placement year, the Research Park which provides great opportunities, the university's reputation and ranking, and the excellent facilities like the labs and the library.
What were the best things about your course?
The content was useful and I was able to apply it in the professional real world. The professors were great and always made an extra effort to teach and make sure we understood what was going on. For example, they always made arrangements to explain difficult concepts outside of lectures. It was really useful that the well-equipped facilities for labs and practice were available 24/7.
How did you change as a person during your time as a Surrey student?
Living in the on-campus residences enabled me to meet a number of diverse people. I forged some strong friendships which I still hold today. Whilst I became more independent and self-sufficient, I also learned to ask for help when I could not do it all on my own. I also learned to communicate with people that have different views and opinions.
What do you do now and what do you find most enjoyable about your line of work?
The following Monday after graduation, I started work as an Analyst in a data management consultancy company called Eccella. The technology and nature of their work were completely new to me, but I had set my mind set on working in IT consultancy. Fast forward 3 years and I am now an experienced consultant with Eccella. I love being able to extrapolate business challenges from clients and use my technical expertise to solve their problems. Also, I enjoy being able to build a solution from the ground up for different clients in different industries.
How did your time at Surrey influence your career?
I did my placement year at the Surrey Research Park and had a very technical development role. I thoroughly enjoyed it, however, I came to a realization that whilst I like coding, the stakeholder interactions were what I enjoyed most about my role. Therefore, I was determined to find a consultancy role post-graduation so I could use my technical abilities in a highly interactive client environment.
How can students hoping to work in your profession make the most of their time at Surrey?
I would strongly recommend making use of the resources provided by the careers office. They have a number of activities, mock interviews, and group sessions. Problem-solving sessions would be best as not many people intuitively have the skills required to develop solutions.
What aspects of being connected with the alumni network are most important to you/of most interest to you?
I'm really interested in getting involved in mentorship. Whilst in my final year at Surrey, I had a mentor who guided me through my job search. As they had been through the process before, they were able to tell me what employers were looking for. I'd like to help out in this way now that I have some experience.
What is your happiest memory of your time at Surrey?
Late nights at the library with good company. Especially throughout final year when we had lots of deadlines and our final year project.