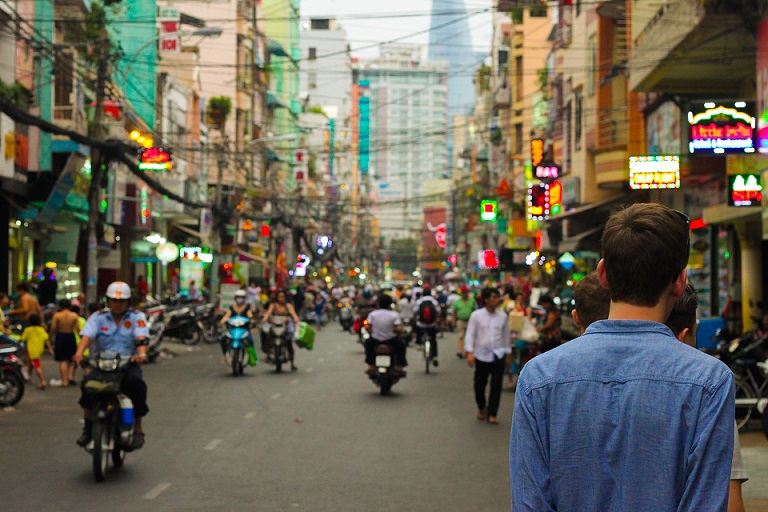 Today is the start of the Chinese New Year and more than a billion people around the world have begun celebrating the start of the Year of the Pig. Even Google is celebrating with a new Google doodle.
With this in mind, we turn our attention to the opportunities available for those thinking about working in China.
To put this into context, the Chinese economy is currently the second largest economy in the world. The boom of recent years – although slowing down now – has created a high standard of living and prosperity. Job prospects are generally good, but there is a lot of competition for graduate roles. Those who speak Mandarin and have a good knowledge of the country and cultural awareness are more likely to succeed in their job hunts. Also statistics show that over 70% of Chinese students who have studied in the UK return to China after their studies**. If you are thinking about working in China, read on.
Why China?
The cost of living is low compared to the UK, and the chance to experience the country and culture is a huge attraction to those considering working in China. China boasts many historic sites including The Great Wall, the Forbidden City and the Terracotta Army.
There are many graduate and internship opportunities for those who have a sense of adventure, would like a different type or work experience and the possibility of earning a very reasonable salary. Basic Mandarin is advisable so take some classes, before you go or when you get there.
Jobs in China
For English speakers the job opportunities are mostly in cities such as Beijing and Shanghai where many multinationals have their Asian headquarters, as well as in HongKong, Guangzhou, Shenzhen and Tianjin. There are also opportunities with Chinese companies, but these require some knowledge of Mandarin. Applications usually consist of a CV and short cover letter.
In-demand occupations include:
Advertising
Engineering
IT
Marketing
Manufacturing/production
Sales
Technology
Tourism
Summer Jobs
A common type of seasonal work is to teach English at summer camps and schools. Casual work in the hospitality sector are more likely to be found in the larger cities.
Teaching
There are lots of teaching opportunities for international workers, and these jobs are a popular way for foreign workers to live and work while earning a good salary. You will work in high schools, universities and private schools. You will need to be a fluent English speaker and may need a teaching English as a foreign language certificate (TEFL). It is also possible to teach in China as part of the British Council's Language Assistants Programme. *
Working Culture
China has a five-day working week, usually Monday-Friday. Employees should not work more than 40 hours a week, although in reality, overtime is common and sometimes not compensated for. There is usually an hour allowed for lunch.
Visas and qualifications
British citizens must obtain a visa before travelling to work in China. For visa advice contact ask@surrey.ac.uk. UK qualifications are widely recognised, but it's advisable to check with employers before applying for jobs.
Working and living in China
There are many websites where you can search for opportunities and living advice, but some of our favourites are:
Cultural things to know
There are 56 ethnic groups in China with Han being the largest (91.6%)
The single child per family policy, adopted in the 1970s was abandoned in 2015
Popular sports are martial arts, badminton, basketball, football, golf and ping pong
Smoking is very popular
Tea houses are popular and are often preferred to restaurants
Queue jumping is common unless lining up is enforced
Sources
*Applications for this programme close on Friday 15 February.