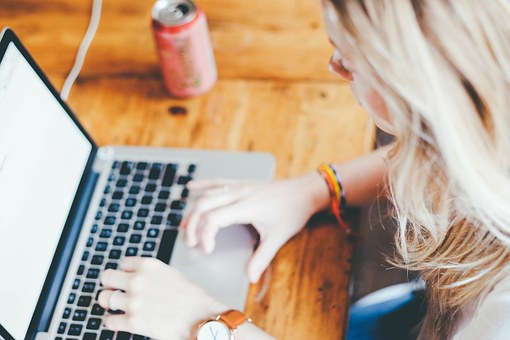 Whether you've got a creative skill set and know fully well what industry you're looking to get into once you've graduated or whether you're weighing up your options for what job would perfectly match your skills, have you ever thought to consider a career in digital marketing?
Today the digital marketing industry is booming, and it doesn't seem to be showing any signs of slowing down anytime soon, making it the perfect time for you to take advantage of this growing industry. So, why else should you consider a career in digital marketing?
Well, for starters, there's no denying that there's an inescapable need for digital marketing. As most global brands have implemented digital marketing strategies to their business plans, undeniably, there will soon come a need when all businesses will need a digital marketing strategy in order for them to compete.
So, while it's clear that digital marketing jobs are providing graduates with a lot of opportunities to get started in the marketing industry, is it the right industry for you?
What is Digital Marketing?
Digital marketing doesn't really differ too much from traditional marketing. Asides from the fact that you're reaching out to customers and consumers over the internet, as opposed to other conventional ways to engage with customers, so you'll need to be innovative and creative to come up with new ways to reach out to your target audience and build relationships with them.
In fact, some of the most popular and sort after jobs in the digital marketing industry are roles such as:
Content creators
Social media managers
Digital advertisers
SEO Specialists
All of which to some degree need individuals who have a certain level of creativity and display proficient, creative skills on their CV.
What Creative Skills Do I Need?
Depending on which role or position in the industry you want to go after, the skill set you need will vary. However, as a general example of the types of skills, you'll need we've comprised the following creative skills that digital marketing recruiters will love to see on your CV and will help you to stand out above the rest when it comes to screening applicants.
Copywriting Skills

Whether you're looking for a role that's centred heavily on content creation, social media or even advertising, you'll need to ensure that you have excellent copywriting skills, as writing copy and sending out emails will be a considerable part of your role, and the nature of the job means that you'll have to be persuasive.

Proficient Use and Understanding of Social Media

Nowadays, it's quite challenging to find someone who isn't on social media. So, if you're looking to get into social media, it will really help if you have and can show proficient use and understanding of how to use those platforms. A lot of recruiters will take a look at your social media accounts; therefore, it's a great way to show off your creative side by demonstrating your writing, creating and marketing skills.

Photoshop, Illustrator and InDesign Skills

If you're looking for a role which is heavily focused in the design and creation aspect of marketing, then the chances are that you'll need to be experienced in using programs such as Adobe Photoshop, Illustrator and InDesign or likewise software. These skills will come in handy when it comes to creating custom graphics, logos, infographics and online posters for your clients.

Video Editing Skills

Content creation doesn't strictly come down to just creating written copy, it also involves creating images, audio and even video content. Which is why digital marketers will like to see those applicants who are going for content creator positions with video editing skills. While it isn't absolutely vital that you know how to use video editing software, applicants with editing skills will provide employers with a better variety of content media that can be created.

Communication Skills

These  are essential in most jobs you will apply for, even ones not in the digital marketing industry, and this should come as no surprise to you. Communication skills are essential in digital marketing as to whether your role will be focused more around writing or speaking, it is vital for you to be able to communicate your thoughts to your target audience and peers effectively and concisely.

Adaptability

The world of digital marketing is one which is continuously changing and evolving with every new development that's made, so you'll need to be adaptable to these changes. In digital marketing, you'll have the chance to work with a range of different clients which will change from month to month, and while this can be both exciting and rewarding, you'll need to show that you're up for the challenge.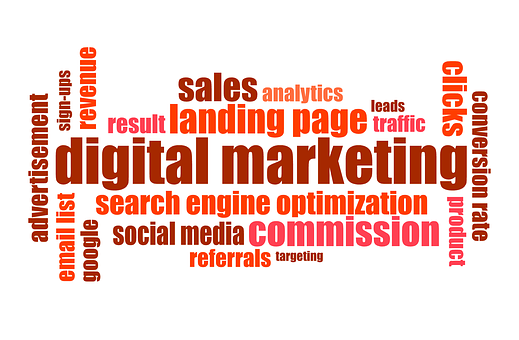 What Are the Benefits of Working in Digital Marketing?
If you've read the skills that are required for you to put your creative skills to work in the industry, your next question may be 'What are the benefits of working in Digital Marketing?' or 'Why should I want to work in Digital Marketing?' Well, we're here to just a few reasons to see whether this industry has genuinely piqued your interest.
It's Fun and Flexible
If you're a young, fun, creative and ambitious individual, then you'll find working in digital marketing a doddle. You'll find that not only will you find that you work with other likeminded individuals, but you'll also find that you enjoy the flexibility it provides. As many digital marketing companies allow for flexible working hours and working remotely to fit around family life and a busy lifestyle.
Work with Many Different Types of People
As we mentioned before, the chances are that if you're working for a digital marketing agency, you'll find that your client roster will be pretty exciting. Although you'll find that you'll work with some of your clients for longer than others, you'll always find that you'll have a good rotation of different clients with a variety of subjects to write, design or market content for, so there's hardly ever a dull moment.
Try New Things and Experiment
As the industry is relatively new, it constantly provides those who have careers in the digital marketing industry with the chance to experiment and try something different. In fact, the industry thrives with those people who embrace their creative side and are willing to try something different and take risks in order for it to pay off.
If you don't want to be stuck doing the same things at a 9 to 5 office job, then why not consider digital marketing for a chance to unleash your creative side.
Lastly
There are many, many career opportunities in the digital marketing industry for those creative individuals who wish to put their skills to good use in a job they enjoy. And as the digital marketing industry continues to grow, there only becomes more and more opportunities for students to build a career in the industry as soon as they've graduated.
Whether you're considering your options or hoping to get your dream career in the digital marketing industry, we wish you all the best with your job search and for the future!
Guest post by Charlotte Ross, SEO Specialist for the Digital Marketing and SEO Agency Dojono.com