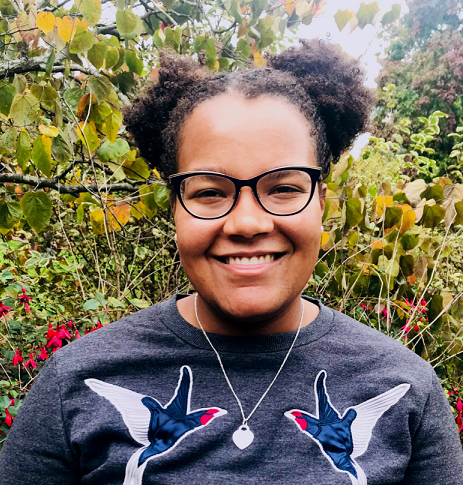 In my second-year, I received an email promoting the Employability Award. Curious to know more, I joined the introductory talk, where I learnt that the award's aims.
It recognises your engagement in extracurricular activities, while connecting you to the world of work. It can be seen as an 'ID' of who you are beyond your academic self, which is very useful when trying to land a job.
There are five modules to complete
Work-related activities
Personal achievement
Creating a professional profile
Developing employability skills
Writing a reflective piece
The reflective piece makes you realise how skills gained through extracurricular activities are transferable. This helps you to shine during interviews. As I was looking for a placement, I decided to join the award.
Recognition for work-related activities
I used my part-time job as care worker for children with neurodevelopmental disorders. I chose to include this position because it was closely related to my course (Psychology). This meant that I had gained hands-on experience in my field of study. I had also learnt meaningful skills, like team-working and conflict-resolution, which can be applied to most workplaces.
Recognition for personal achievements
I used my involvement in the Global Graduate Award (GGA) for Languages (French and German). In September, I had learnt about the opportunity to work as research assistant for in a laboratory in Berlin. So, I decided to be a step ahead for my (possible) placement and started learning German.
Truth be told, the Employability Award gave me some extra motivation to never miss a lecture. I chose my GGA courses for the second award module but a wide range of activities are accepted. So, whether you are part of a society, or a sports club, or do part-time work within or outside the University, you can use that experience to achieve the Award.
Recognition for developing a professional profile
I joined Linked-In and received feedback on my profile from experts within Employability & Careers. This turned out to be very helpful as I was later contacted on Linked-In for a collaboration.
Development of employability skills
The expertise I gained – through CV and cover letter workshops I did as part of the Award – will help me to apply with confidence for a variety of roles in the future. The skills module contained an interview simulator tool. This helped me target my weakest areas like discussing situations in which I showed specific skills.
Using the information provided through the Award helped me to get the lab job in Berlin, as well as to secure a scholarship for a summer internship.
Reflecting on what I have learnt
The Award also promotes reflecting on what you have learnt along the way. For me, as I re-read my reflective piece, I could see how much I had grown.
I was more open-minded and creative through my Marketing role with TEDxSurreyUniversity. I was also more organised thanks to a research apprenticeship I had been doing.
Throughout the year, I engaged in things I loved, but it wasn't until I wrote my reflection that I realised how much I had grown.
What happens if you miss a workshop?
The award can be flexible. I got stuck halfway through because I had not attended a Linked-In workshop. So, I contacted Sharon and Vicky, the amazing team who supported students from start to finish, and they suggested a solution catered for my needs.
Is the Employability Skills Award worth the work it takes?
I think so. The Award can motivate you to engage in more extra-curricular activities, and to gain further skills. It also provides you with a wealth of information and tools while being flexible. So, yes, if you ask me, the Award is definitely worth doing.
To find out more about the Award take a look on MySurrey