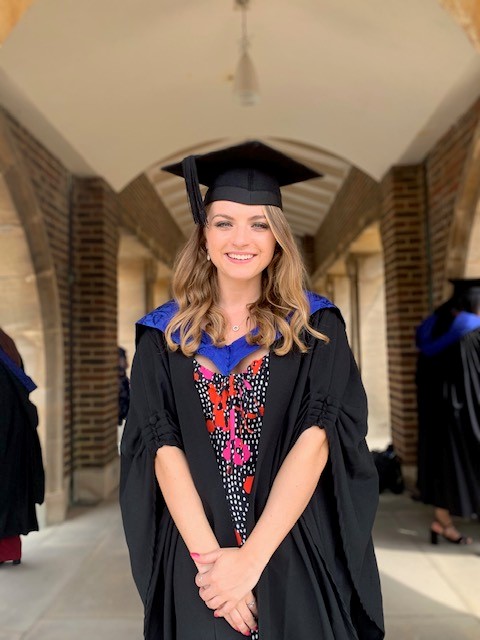 I spent my placement year as a Student Nutritionist at Unilever. I applied for around 5 other placements and I received my offer from Unilever in April 2017. I couldn't wait to start transferring my degree knowledge into a job in the food industry.
Placement Induction week
I had an induction week with the current placement student in my first week. This was really useful as it showed me what I would be doing in my role (lots of top tips!).
Taking on more responsibility and representing Unilever at events
During my year I was gradually given more responsibilities which was great, and made me feel like a valued member of the team. I was given many opportunities, such as representing the company at British Nutrition Conferences and presenting a Health and Wellbeing workshop at another Unilever office.
The challenging aspects of placement
One of my main challenges were some difficult technical tasks. However, I was able to overcome these challenges with help from my colleagues. This helped me to learn when it was okay to ask for help! I gained so much confidence and massively improved my communication and problem-solving skills.
My work made a difference
I found it really fantastic to become a Health and Wellbeing champion, helping to bring positive nutrition messages to my colleagues. This made me feel like I was really making a difference and it was amazing to be appreciated for going the extra mile.
Returning to university after placement
Coming back to university after working was hard! Going back to having to study all the time and not having a set routine (having weekends off!) is definitely difficult. However, I was in a great frame of mind to finish final year and then go out into the world of work.
Finding a graduate scheme
I found myself very motivated to find a graduate scheme within the food industry because of my incredible experience on placement I've secured a job at apetito (Wiltshire Farm Foods) in Trowbridge as a New Product Development Graduate, starting in September 2019!
Advice for those still looking for a placement
 Keep going! Don't give up! It's a tough process but worth the effort and hard work. It also prepares you well for searching for graduate schemes or jobs in or after final year.
Find out more about the Unilever placement scheme here.