I first found out about the Employability Award when I attended a CV appointment at the Employability Centre. The advisor said that my CV looked good and with a few small changes it would be ready to send alongside my graduate job applications. The advisor mentioned that he was impressed with all of the extra-curricular activities I was involved with and that I should think about get involved with the Employability Award. I hadn't realised that I was eligible for the Employability Award! I was thankful for this advice and enrolled myself on the scheme as soon as I got home!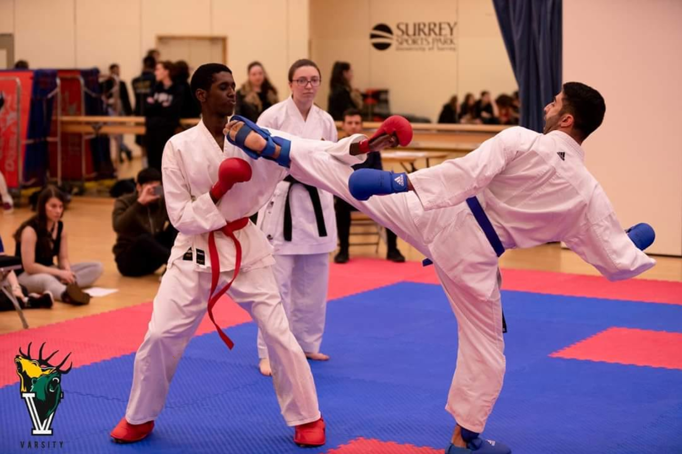 Recognition for Student Union Society positions and hobbies
Over the years, I have been involved in many different societies and sports clubs and I held committee positions for a few of them, including Media Manager for Photosoc and the Treasurer of Surrey Consulting Society. Taking part in these committee roles has helped me to develop my skills and gain experience that employers are looking for in students. I really liked the idea that the Employability Award allowed me to gain recognition for these activities.
I have been doing karate since I was six years old, so naturally I was a very keen member of the Karate Club when I came to university. During my time, I have held the position of Vice-President, Men's Team Captain and President, as well as leading and coaching some training sessions.
Running the Karate Club for three years has given me a wide range of skills in teamwork, leadership and problem solving. As a committee member, I had to make sure all the sessions were run efficiently and effectively. I learnt how to work with others and developed my time management skills as it is important to be able to balance university work with these extra responsibilities. These are all skills that are very valuable in industry and will make you stand out to employers.
Extra skills gained on the Employability Award PLUS
To work towards the Employability Award PLUS, I took on the role of Media Manager for Photosoc. I managed the Photosoc Facebook and Instagram accounts and created regular posts to update our society members about upcoming events, opportunities and socials. I also wrote a weekly newsletter for our members so they were up to date with all Photosoc news. This role helped me to develop my creative skills, organisational skills and gave me the opportunity to meet a range of new people.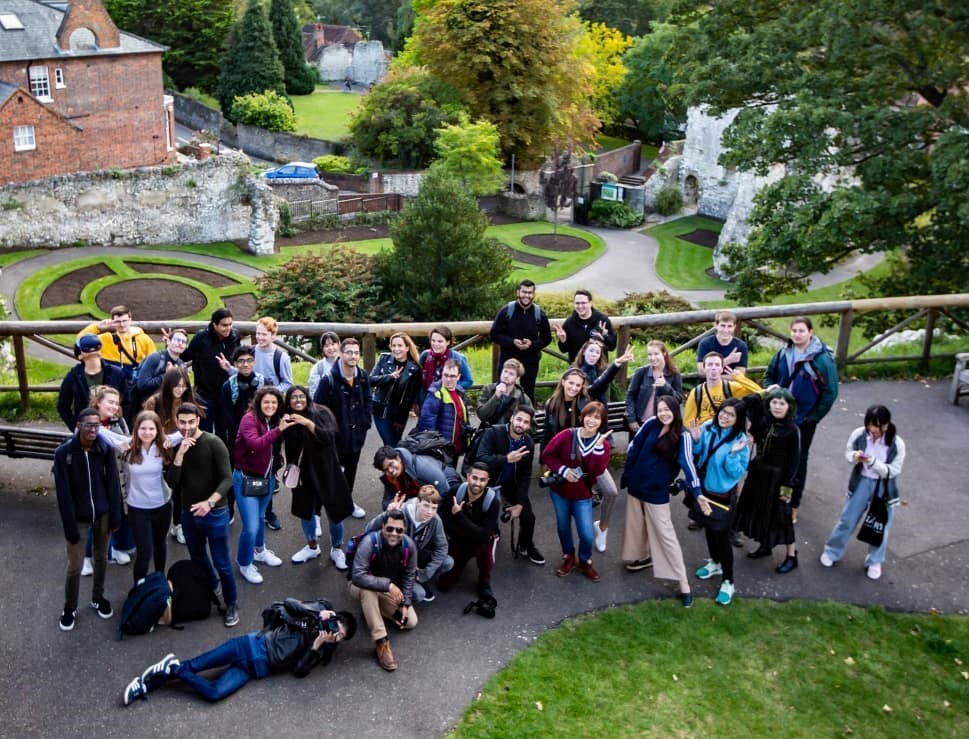 Taking part in both the Employability Award and the Employability Award PLUS has encouraged me to get involved in a wide variety of activities to make the most of my time at Surrey. I have undertaken a professional training year and a summer internship during my course and the skills I learnt through the Employability Award were invaluable in helping me succeed in the world of work.
Why you should do the Employability Award
I would highly recommend taking part in the Employability Award to all students. It will give you the opportunity get involved in a wide variety of activities and events which will help to build your confidence and develop your transferable skills. This will help to prepare you for whatever path you choose after university and beyond.
The Employability Award is available to all University of Surrey students. There is no selection process involved in undertaking the award programme. Find out more here.