I am currently two years into my University degree at Surrey and have just started my Professional Training Year. Now seems like the perfect time to reflect on how working part-time during my studies has prepared me for my placement and for whatever career I embark on once I leave University.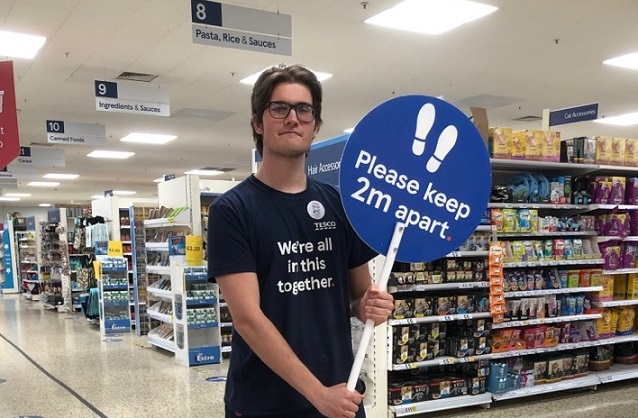 My role as a Student Ambassador
My work experience journey at University started during Freshers' week when I visited the Student Ambassador stall in the Fayre. After completing a small online form, I was invited to an Assessment Centre and after a couple of days got the email confirming I was now a UK/EU Student Recruitment Ambassador. Ambassadors are the backbone of Admissions and Recruitment, supporting a multitude of events such as Open and Applicant Days, UCAS and Higher Education Fairs, Clearing and other Calling Campaigns, the list goes on…
It is an extremely flexible and pleasant work environment and you are able to pick up the shifts you want based on your availability. Becoming an Ambassador has helped me develop my communication and presentation skills not to mention the fact that I was able to quickly get around campus compared to my first-year mates.
There are plenty of jobs on and around campus and there is a part-time work event at the beginning of the first semester which is a good way to find out about jobs early in the first semester.
Finding regular part-time flexible work to fit round my studies
Alongside my Ambassador role I wanted to secure a part time role with regular hours as well. When I returned for the second year, I decided to come back to Guildford a couple of weeks early and apply to a few companies looking to employ students part-time.
Tesco seemed like a and convenient option for me as it was just a couple of minutes away from my new second-year house, not to mention the potential shopping discount! The busy trading environment would mean that shift work would be available – and to be quite honest with you, as a child I always had a fascination with supermarket tills.
Following an interview, I was offered a flexible contract with 8 contracted hours a week. I could top these up and would on average be working around 20 hours a week during term time, with slightly less hours when I had deadlines.
Developing transferable skills from retail
Working in retail will help you develop a series of skills which are easily transferable to many work environments.
Customer service is top of this list. There were many delicate situations I handled, which also meant I developed
Tact and diplomacy. I quickly realised that there are different types of customers – some are rather chatty, others prefer to be left alone and of course some are quite impatient and in a hurry. Identifying different types of customers and adapting my service was essential to make the customer's overall shopping experience a little more enjoyable
Time management. Ensuring that my grades were good while topping up my income meant I practised this skill
Understanding business needs. I was also asked to help out in other departments of the store which made me develop a deep understanding of important parts of the business model such as stock control, price integrity, licenses, deliveries etc.
These skills have enhanced my CV and LinkedIn profile and will be good for my graduate job applications… I also have a better understanding of how taxation works!
Working as an essential worker during the pandemic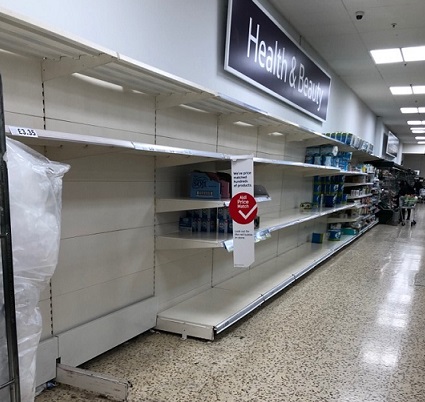 Working during lockdown was extremely challenging. Customers became frustrated with the empty shelves from panic buying and the subsequent 3-item limits. Many full-time colleagues were instructed to self-isolate for 12 weeks, meaning non-full-time staff like me had more of the burden of keeping the store operation running which meant working a couple of full time-shifts during the Easter break and the weeks leading up to exams. This meant I had to very carefully plan my week to make sure I had enough time to study. It wasn't always easy but I now know I am prepared to face a similar situation if needs be.
Lockdown skills
Increased demand for deliveries meant that I started to work as a picker for online shopping. I learned to move between departments when needed so as to satisfy the store's needs. This flexibility is a skill I am sure will be greatly appreciated in whatever career I choose to pursue in the future. The same could be said for occasional difficult situation as I learned to remain calm when under pressure and faced with challenging customers.
The benefits of part-time work
Money is obviously an important factor don't get me wrong, however, there is a whole other set of hidden benefits in working that are translated into the skillset you develop which will be useful throughout the rest of your life. Overall, and the underlying message of this post which is something I often repeat to University friends: You should get a part-time job!
David, politics placement student