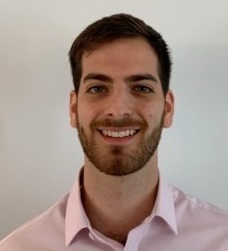 Hi, my name is Samer Ben Khadra and I studied Psychology at Surrey. I loved it and miss it! I graduated in 2018, but it really doesn't seem like it's been 2.5 years since I graduated…
What appealed to you about your current role and company?
One of the main things that appealed to me about Capco is that it genuinely fosters an incredibly diverse and inclusive environment. This is with regards to things like educational background, religion, race, sexual orientation etc. Capco does a great job in encouraging different types of people to come together and work towards a common goal. I also really enjoy the fact that Capco genuinely supports development to such a great extent- you can feel Capco is passionate about developing its people!
A consulting role appealed to me as it's varied and requires multiple skills to be tested at once. Because of this, you don't feel limited to a particular task or project- there's always something different to work on and different skills to develop and put to the test in different domains (analytical, communication, listening etc).
What are you job highlights so far?
So far I'd have to say I've really enjoyed meeting people (albeit virtually ☹). As I said, you feel everyone is unique and therefore has something unique to offer, so it puts you in an environment where you can learn from many different types of people and situations. The content is of course interesting too- financial consulting has so much to offer. The projects vary, and even within the project tasks vary. You never really feel like you're repeating the same tasks.
How did your time at university help you prepare for your graduate role?
Psychology as a subject is largely about understanding differences, analysing people/situations and listening & understanding people. All of these things can be paralleled with consulting- just replace 'people' with 'clients'.
It's not the degree you would expect a consultant to have, you'd typically expect a business/economics degree. But don't put too much emphasis on this, university in general will help you prepare for a consulting role regardless of your degree. Project planning, communicating, listening, analysing… these are skills used in ALL degrees. The knowledge you might need for various projects you work on is something you pick up over time whilst working on the job.
I didn't do a placement. I wanted to complete the degree and then go into work- one by one. There are obviously arguments for doing/not doing a placement, but ultimately- each to their own.
What advice can you give to current students who are looking for placements or graduate opportunities?
Although it's a stressful time, try not to stress and overthink too much, do things to take your mind off the seemingly daunting questions involving your future. Of course, this doesn't mean that it's not something important that doesn't require thought, it just means it's not worth all the stress you might be experiencing.
Most of us are young and have time to experiment in different fields and working environments. Keep an open mind and don't expect to have a dream job right out of university (if it happens though, great!) Ultimately, look for jobs that will add value to you as a person and as a professional, but also enjoy your time at university while it lasts without driving yourself crazy by overthinking (I've seen it first hand it's not pretty).