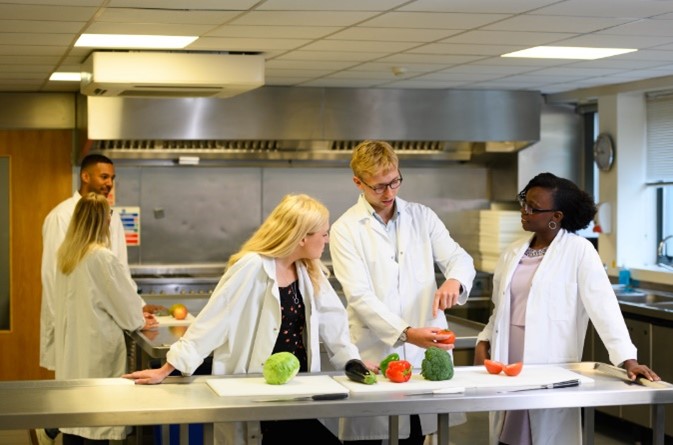 A Lidl bit about us
Lidl is continuing its unparalleled growth in Great Britain by taking another huge step forward with a move to their new custom-built Head Office building in Tolworth.
As part of its ongoing expansion and investment in Great Britain the retailer, currently based in Wimbledon, will be moving to a 250,000 square foot site in 2021 to accommodate its ever-growing 800+ head office colleagues. The move and continued growth mean there are now local opportunities to join the central operation behind one of Great Britain's fastest growing supermarkets.
How Lidl put their people first
Lidl have put their people first at every stage, including running a shuttle bus to lower commuting times for current employees. Colleagues will also have exclusive access to state-of-the-art gym facilities and an on-site cafeteria. Team members will also benefit from a competitive starting salary of £10.85 within the M25, which matches the voluntary living wage rates and is higher than the Government's "National Living Wage", making Lidl employees some of the highest paid in the supermarket sector.
Reflecting the retailer's commitment to sustainability, every aspect of the new site has been developed in accordance to eco-friendly techniques to ensure the building's use enables environmentally sustainable working practices.
Whether its sourcing fresh produce, developing new sites to sell it, marketing the products or looking after over 25,000 Great Britain colleagues, there's an industry-leading team that will soon be based in Tolworth. From legal and quality assurance to finance and facilities, there will be opportunities to be part of and shape the retailer's ambitious growth.
If you're interested in finding out more, head over to lidlcareers.co.uk and see what part you could play.
Ready to apply? Here are few tips to help you successfully navigate through the application process
Review the Job Description and consider if your experience aligns with the requirements of the role
Consider your motivations for applying and outline this in you Cover Letter
Tailor your CV to the role and ensure you highlight your relevant experience for the position, keeping your CV to 2 pages
Prepare for your interview by doing research on the company's website and social media channels including LinkedIn, Glassdoor and Google reviews and make sure you have some competency-based examples prepared
Be yourself! Recruiters want to get to know the real you, so let your personality shine through