As we approach the final stage of the academic year, many of you will be searching for job opportunities. The final year students among you will be making your first steps into graduate life, whilst others may be looking for a placement, internships or summer vacancy to gain valuable experience as you continue your studies.
One thing that is for sure, as you start to think beyond your studies, it can seem daunting to decide where to begin your journey. There will be vacancies at large multinationals, FTSE 100s, start-ups, small local businesses and everything in between. Finding the right fit for your personality and skillset can be difficult.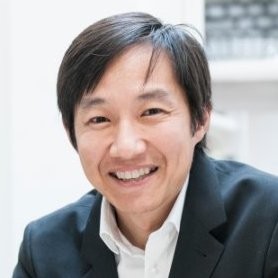 Limvirak Chea, is Co-founder and CEO of Fixter – the UK's first end-to-end online car maintenance provider. As well as having worked for Google, Limvirak has played a key role in many start-ups and therefore has a good understanding of the key benefits of starting your career at a start-up. Here are his top 7 reasons for joining a start-up:
1. Fast career progression
Start-ups typically rely on a limited number of employees; this means that you will be given more responsibility far earlier than you would in a larger organisation. You will have a visible impact working on fascinating tasks that are integral to the development of the company. It also means there is less distance between you and the business leaders, so you will have an opportunity to influence the big picture.
2. Mentorship from family-like colleagues
The working environment is a crucial factor to consider when deciding on a graduate role. You will be spending a lot of time with your new colleagues and developing close relationships is key to both collaboration and work-life balance. The close-knit nature of a start-up means you are more likely to be treated like a member of the family, rather than just another employee number, and will receive constant support for matters at work and throughout your personal life.
3. Be part of something great
Every single global organisation began its life as a start-up. You could be joining at the ground floor of the next big thing and be part of their journey to greatness. It is also satisfying to see the tangible impact you are having on the development of your company, versus the situation in larger organisations where you will be a small cog in the machine.
4. Start-ups are exciting!
One thing is for certain, you will never be bored with your day-to-day work! As well as being given more responsibility, you will also perform different functions, compared to some early graduate roles in larger companies.
Start-ups empower employees to work on projects that are essential to the business, giving employees a platform to learn fast and make their own decisions. This gives you a chance to learn new skills and find out what you are good at or where you can improve. You will develop just as fast as the company. The learning curve may be steep, but as university graduates you are more than capable of handling whatever comes your way.
5. Flexible work
Throughout the pandemic many companies have realised that having the flexibility to work from home, or in any given environment the individual is most comfortable and focused, can improve employee productivity and overall wellbeing, something start-ups have understood for years. You are expected to think outside the box, so why should you be restricted within one. After all, your creativity is the spark that catalyses growth, so whatever works for you will work for the company.
6. Sociable company culture
The transition from university to working life can be difficult for some. For three years plus you have enjoyed an exciting social life and it can be hard to leave that behind. The good news is that at a start-up you often don't have to. You will have many opportunities to socialise with your like minded colleagues and even with employees from other start-ups in your building/network. Whilst working hard to achieve as a team.
7. Be the best you
Nobody is going to tell you it is easy. Your time at a start-up will require hard-work and dedication, but so does anything worthwhile. The rewards from your effort are endless and you will find out what you are capable of. You will be part of a team that cares about you and wants to see you succeed. The only limit to your growth, and that of the company, is your ambition to become the best version of yourself possible. At a start-up you can make this a reality.