Ben Uden (BMus Music graduate) won the Faculty award* for his Professional Training Year (PTY) at the London Symphony Orchestra (LSO) in 2021. We asked him for his tips for transitioning back to final year after his placement.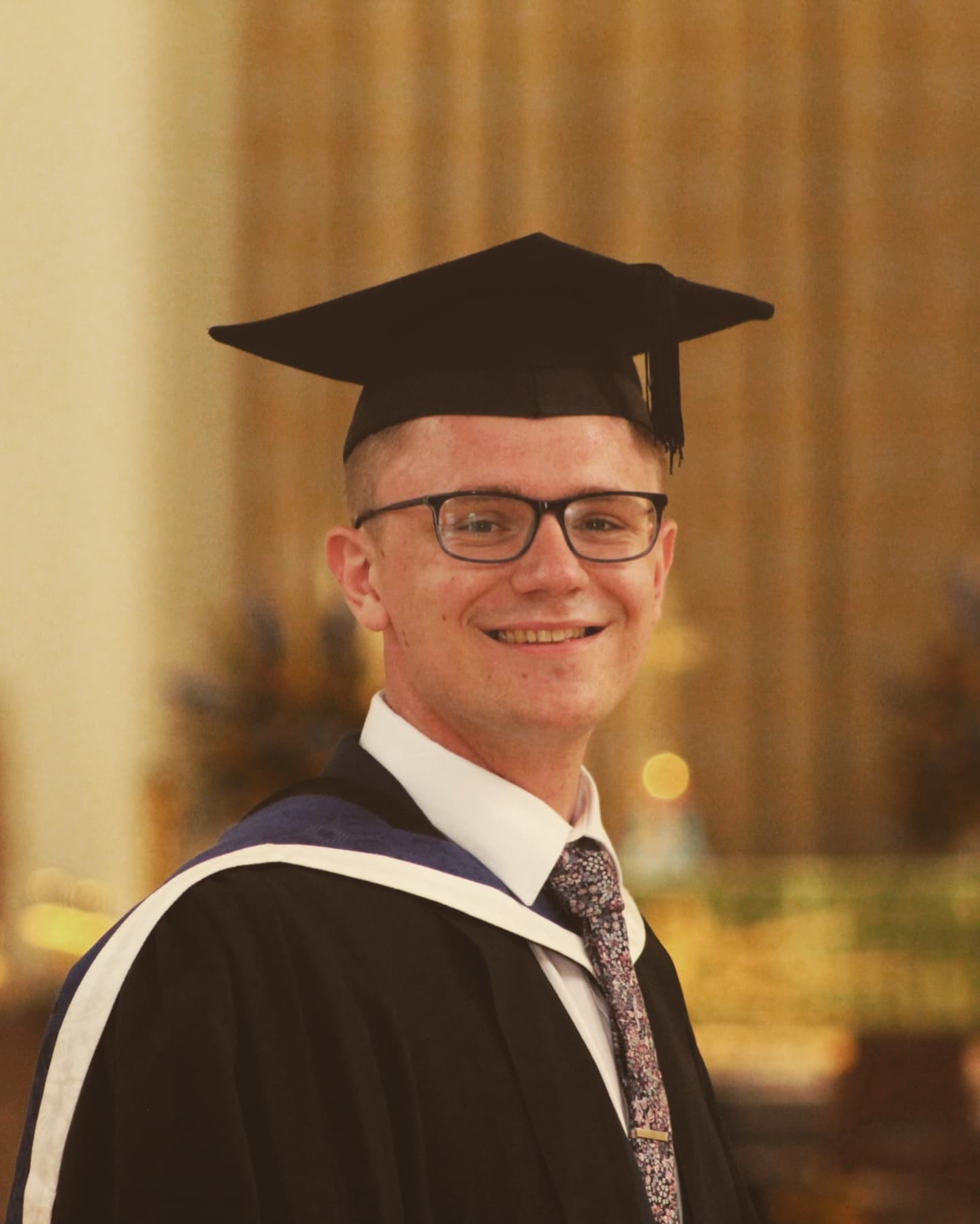 My three placement highlights
Working at a Corporate reception at the Shangri-La Hotel, The Shard;
Being able to make a substantial difference to the department and the running of the Orchestra throughout the pandemic;
Meeting amazing friends and working professionals in the industry.
How did you feel coming back to university after a year at work?
After finishing my placement with the LSO, going back to Surrey was like replaying a videogame but with all of the upgrades. I had learnt so much and gained professional work experience that I could use moving forward in my career. The first semester of final year seemed to go by just like that, and I managed to submit everything a few weeks early – and that I credit to the PTY upgrades the LSO gave me.
Going back to university reinforced that Surrey was an amazing opportunity to learn, work with friends and network before moving into the music industry. I felt like I had the confidence to work effectively and efficiently throughout my final year with real focus. I then had time to work on being ready for the real world and knowing that popping that 'Uni-bubble' isn't as scary as I thought it was.
What skills did you bring into final year that you learned during your placement?
I brought so many skills back from my placement year as my time at the LSO was spent doing so many different jobs. My communication skills in emails, face-to-face work and networking skills increased significantly due to my time with the Orchestra. In addition, my project and time management skills also grew, strengthening my adaptability in the process. All of these transferable skills were invaluable in such an uncertain time, forming professional relationships to underpin my career moving forward.
I also gained subject specific knowledge around orchestral music that I took back and used in my studies. Working with one of the best orchestras in the world and being able to attend their events meant that I could see and hear the works I had been learning about in the first two years of university, as well as opening my eyes up to new works too. Talking to LSO Friends and Patrons whilst hosting their receptions meant that I could actively engage in conversations about the evening's programme that was performed as well.
What are your tips for making the transition back to university easier?
The one tip I have is to continue the positive work ethic you develop on your placement – your future self will thank you for it. Working efficiently with proactivity is more fruitful than working for longer with reactivity.
Enjoy the Professional Training Year whilst it lasts, give your all and it will be incredibly rewarding, gaining skills and friendships for life.